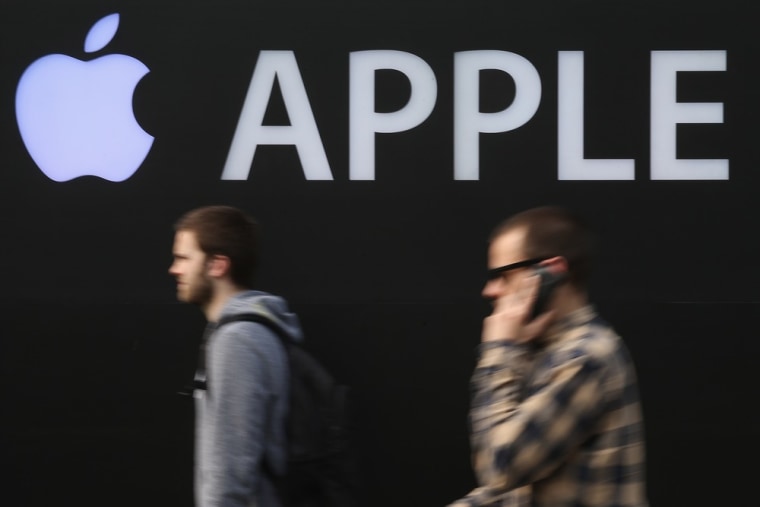 TOKYO/TAIPEI - Apple Inc marketing chief Phil Schiller let slip during last August's courtroom battle with Samsung that when setting forecasts for new iPhones, the inside joke was that people should assume sales would equal all previous versions combined.

That quip, uttered in front of Samsung Electronics Co Ltd's trial lawyers and the media, no longer rings true as Apple appears to be losing a once vice-like grip on its supply chain and Wall Street.
Suppliers and investors are struggling to gauge demand for the iconic smartphone as Samsung and up-and-coming rivals grab market share. Indications of reduced shipments now send shares in Apple and its component-makers into a tailspin. And criticism that innovation has stalled after the death of its legendary co-founder Steve Jobs 18 months ago is hurting sentiment in a stock that closed the week below $400 for the first time since December 2011.
Sources at several Asian suppliers, which for years basked in the glow of Apple's success and enjoyed stock gains even on rumors they might be among the select group of companies to sell components to Apple, told Reuters last week about ever-moving deadlines and said they were trying to reduce their reliance on the company.
An Apple supply chain source in Japan said those in the industry often jokingly refer to the company as "Poison Apple" because of its hard-to-meet high standards and low price expectations.
"'Apple can do no wrong' can only work until Apple does wrong," said Roger Kay, president of researcher and consultant Endpoint Technologies Associates. "It's like the rubber band effect. The more you stretch it, the more snap you get coming back."
Apple reports quarterly results on Tuesday and declined to comment for this story. It has consistently said it focuses on making the best products - its iPhones remain the industry gold standard - and avoids discussing product strategy.
CEO Tim Cook stressed on the last quarterly earnings conference call that it is difficult to paint a complete picture of its production process from "a few data points."
Supplier sources in Japan and Taiwan, home to dozens of Apple suppliers, said they initially expected mass-production of the next iPhone to begin in June.
That date may have begun to slip beyond June, the sources said. The phone, widely referred to as the iPhone 5S, is expected to include new features such as a fingerprint sensor. A supply chain source in Taiwan said Apple was trying to find a coating material that did not interfere with the fingerprint sensor, and this may be causing a delay.
In addition to the 5S, suppliers say Apple is also developing a cheaper model, which can appeal to lower-income buyers in growth markets such as China and India. A supplier source in Japan told Reuters small-scale production of display panels will begin in May, ramping up to mass production in June.
Both phones will use the same 4-inch screen, but the cheaper version will probably not include the new fingerprint technology and sport a cheaper plastic casing, the sources said.
Speculate at will
Wild rumors plague every new iPhone launch. But this year much of the blogger and industry speculation has centered on whether demand for the iPhone is waning as an increasing number of consumers choose alternatives, including phones from Samsung - now the world's biggest seller of cell phones - and those produced by other adopters of Google Inc's Android software.

Apple, the former darling of Main and Wall Street, rode a seven-fold increase in its stock price in the four years to September 2012. So Apple fans watched with increasing consternation as the shares fell 44 percent since then, shedding some $280 billion in market value along the way.
That fall was mirrored in the smartphone arena. In 2012, Samsung became No.1 in the global market with a 30.3 percent share, knocking off Apple - which had a 19.1 percent share - partly by flooding the market with cheaper devices. For the fourth quarter, Apple's share of the global smartphone market fell to 21.8 percent from 23 percent a year earlier, according to research firm IDC.
The erosion of Apple's industry and market supremacy over the past year may embolden carrier partners and suppliers, analysts say. That could mean tougher negotiations over component costs and the subsidies carriers pay to stock iPhones.
To be sure, Apple had a record 2012 in sales and profit. Its iPads lead the tablet market, and its Mac computers continue to outperform in a shrinking PC market. Analysts also say slowing growth is inevitable for a company its size.
But its recent stock-market descent has unnerved many investors struggling to get a read on what Apple's numbers could look like on Tuesday - just days away from when Samsung begins selling a new Galaxy S4 smartphone with a sharper screen and plethora of software-enhanced features.