Media mogul Arianna Huffington announced Thursday she is stepping down as editor-in-chief of her namesake online news site to launch a health and wellness start-up.
"I thought HuffPost would be my last act," she tweeted. "But I've decided to step down as HuffPost's editor-in-chief to run my new venture, Thrive Global."
She also thanked her employees of The Huffington Post and tweeted: "I'm filled with gratitude."
The news and aggregation website went live in 2005 and was co-founded by Huffington, as well as entrepreneurs Kenneth Lerer and Jonah Peretti, who would later help launch and become CEO of BuzzFeed.
The site made its mark as an unabashed liberal voice with political commentary and guest blogs by lawmakers and celebrities.
Related: Huffington: Collapse From Exhaustion Was 'Wake-Up Call'
Huffington, a native of Greece, had earlier tried her hand in politics when she unsuccessfully ran for governor of California as an independent in the 2003 recall election. She was also previously married to former California Congressman Michael Huffington.
In 2011, The Huffington Post was acquired by AOL for $315 million. As part of the deal, Huffington remained president and editor-in-chief of AOL's Huffington Post Media Group.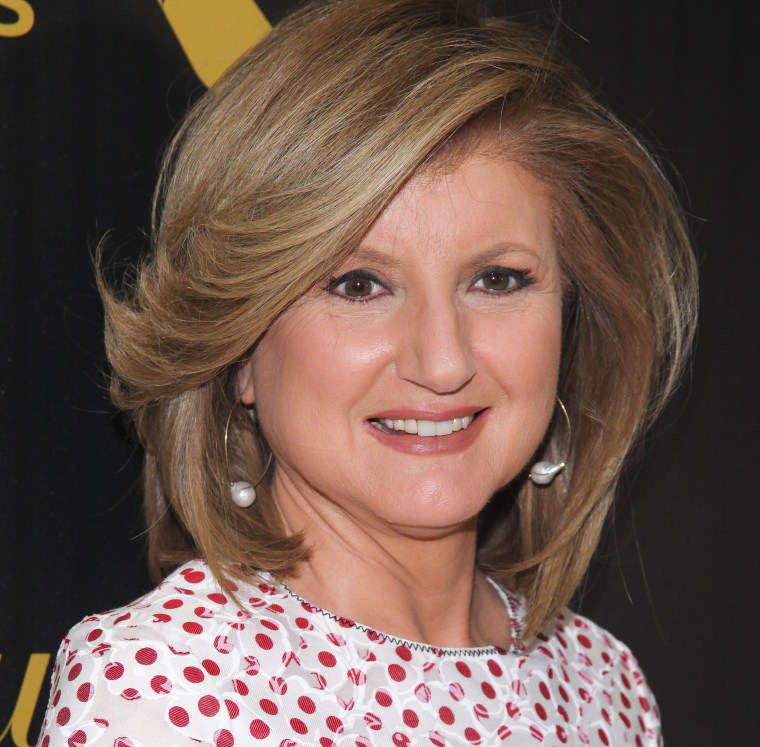 The deal also put Huffington at the helm of other AOL-linked media and tech properties at the time.
Through her leadership, the website branched out to do more in-depth journalism, and became the first digital media group to win a Pulitzer Prize in 2012 for its coverage of veterans injured while serving in Iraq and Afghanistan.
Huffington, 66, had signed a new deal in June 2015 to remain at her media company through 2019, according to The Wall Street Journal. But it also allowed her to spend time on her new project, although she said she could no longer focus on steering both.
"As Thrive Global moved from an idea to a reality, with investors, staff, and offices, it became clear to me that I simply couldn't do justice to both companies," she said in a statement announcing Thrive Global, which is linked to her 2014 wellness book "Thrive."
In a press release, Thrive Global says it will provide trainings, e-courses and present "scientific findings from experts in the fields of neuroscience, psychology, productivity, sports, and sleep." The New York-based company is set to launch in November.
"Running both companies would have involved working around the clock, which would be a betrayal of the very principles of Thrive I've been writing and speaking about," Huffington said.