While a few companies have yet to report in, industry analysts say the American automotive market suffered its sixth consecutive monthly decline in June, a downward trend expected to only accelerate the job cuts the industry has ordered in recent months.
All three of the Detroit-based automakers reported declines on Monday — ranging from 4.7 percent for General Motors to 7 percent for Fiat Chrysler Automobiles. Some foreign-based brands fared better, Toyota reporting a 2 percent increase in June, while Volkswagen, recovering from its diesel emissions scandal, jumped 15 percent year-over-year.
But the industry's overall downward trend is something virtually all observers agree upon, the big question being just how much the market will slip for all of this year after reaching 17.55 million vehicles produced in 2016, the third consecutive annual record.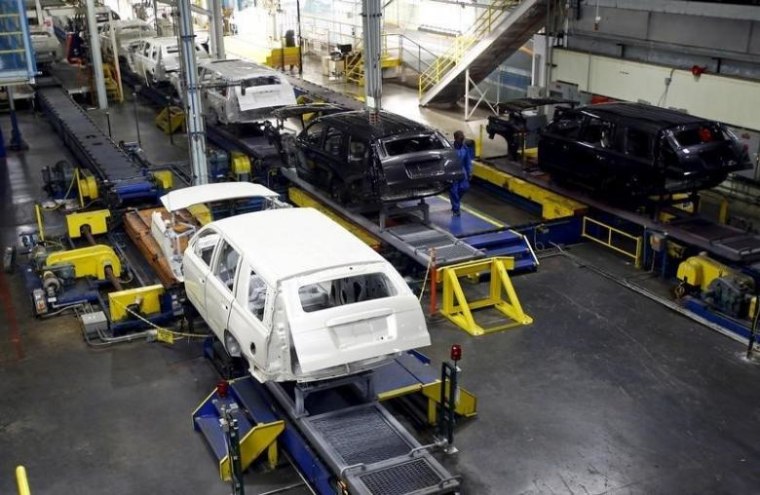 LMC Automotive, KelleyBlueBook and Edmunds all forecast lower numbers for June, with anticipated declines ranging from 2 to 4 percent. For the full year, analysts have been trimming back forecasts that initially anticipated just a modest downturn.
IHS Automotive, for example, had been anticipating the U.S. market would slip by just 100,000 vehicles, but analyst Stephanie Brinley said the consultancy is reexamining that figure.
LMC has trimmed its forecast three times in recent months, the latest estimate at 17.1 million, a 100,000 vehicle cutback. A week ago, General Motors also trimmed its forecast to the "low 17-million" range.
"U.S. total sales are moderating due to an industry-wide pull-back in daily rental sales, but key U.S. economic fundamentals clearly remain positive," Mustafa Mohatarem, GM's chief economist, said on Monday, as the automaker reported another sales downturn.
Mohatarem, however, tried to put a more positive spin on the overall industry downturn, suggesting that, "Under the current economic conditions, we anticipate U.S. retail vehicle sales will remain strong for the foreseeable future."
Few analysts expect the sort of wholesale sales collapse the industry experienced during the final years of the previous decade — with volumes dipping below 10 million in 2010 as two of the Detroit Big Three filed for Chapter 11 bankruptcy protection.
But even a modest dip could create challenges, especially if automakers return to some of the practices that created havoc during the last recession, analysts like Brinley warn.
There are signs that manufacturers are being more cautious, however. Incentives have not risen as aggressively as in downturns past, according to industry data. And, if anything, major manufacturers including GM and Ford have been cutting back on sales to low-profit daily rental fleet. In the past, many carmakers would use those fleets as a dumping ground, sacrificing profits in order to keep assembly plants running smoothly.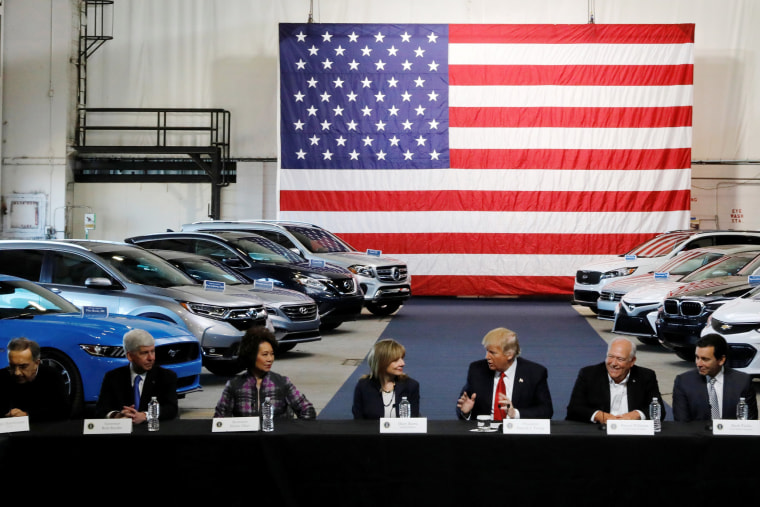 GM CEO Mary Barra has, for one, been holding true to a promise made after she became the first woman to head a major automaker. The carmaker has been trimming production to stay in line with demand. It has eliminated six factory shifts since last November, while also temporarily idling some plants such as the Malibu sedan line in Lordstown, Ohio.
GM isn't alone. Ford has ordered numerous short-term cutbacks since the beginning of the year, and it is going ahead with plans to move small car production out of the U.S. But while the original intent was to shift models like the Ford Focus to Mexico, that model will soon be transferred to China.
Fiat Chrysler, meanwhile has ended production of all passenger car models in the U.S. It currently has an entire plant in Sterling Heights, Michigan, on shutdown but will bring it back in the 2018 model-year, reconfigured to build light trucks.
The U.S. has seen a major shift in demand over the last five years, with SUVs, pickups and other truck models now accounting for almost two-thirds of total demand.
There are other signs of a slowdown in the market. The push to costlier trucks has seen the average transaction price – what consumers actually pay to roll off dealer lots – surge sharply over the last five years. The figure was expected to reach $34,442 in June, according to KelleyBlueBook, a 2 percent year-over-year increase, but a 0.1 percent decline from May.
"As the industry enters a 'post-peak' environment for new-car sales, more pressure will be placed on transaction prices," said Tim Fleming, analyst for Kelley Blue Book. As both sales and transaction prices slide, so should industry earnings come under greater pressure — which could mean even more risk of cuts to industry investments and jobs.
Barring a sudden revival of the U.S. new vehicle market, all this could spell trouble for President Donald Trump, who has been spotlighting manufacturing jobs since he began his campaign for the White House and automotive jobs, in particular. On the positive side, several makers have announced modest plans to bring back jobs from overseas, and Ford, for one, just announced a $900 million investment in a Kentucky truck plant. But even those announcements aren't moving the needle much.
When Barack Obama moved into the White House he inherited an auto industry hitting a low point not seen in decades. But between the jobs created and the rush of cash pumped into the economy, the industry was a key force in the former president's economic recovery.
But according to data analyzed by the Brookings Institute, automakers and suppliers were responsible for just 2 percent of the 45,000 manufacturing jobs created in the U.S. during the first quarter of this year. Ominously, 1,200 job cuts at GM's Lordstown, Ohio, plant came on the day of Trump's inauguration.
Auto sales are particularly sensitive to any weakening of the economy, so declines in housing or other key sectors, for example, could lead to an escalating, downward spiral. And that would send even more autoworkers lining up at the unemployment office.