Big banks are making their shareholders happy, but ordinary Americans just don't trust them anymore, and that cynicism is weakening institutional trust across the board.
Even with the shadow of a $185 million settlement hanging over one of its biggest players, the top banks had a good quarter: Citigroup, JPMorgan Chase and even scandal-plagued Wells Fargo all beat analyst expectations when they announced their quarterly earnings last week. Chase, in particular, did much better than expected, as did Bank of America, which reported earnings Monday morning.
Customers are less excited than investors, though. According to YouGov BrandIndex, which measures consumer perception, the banking sector actually had been rebuilding its reputation since customer sentiment plummeted during the recession, but the Wells Fargo scandal is changing people's views.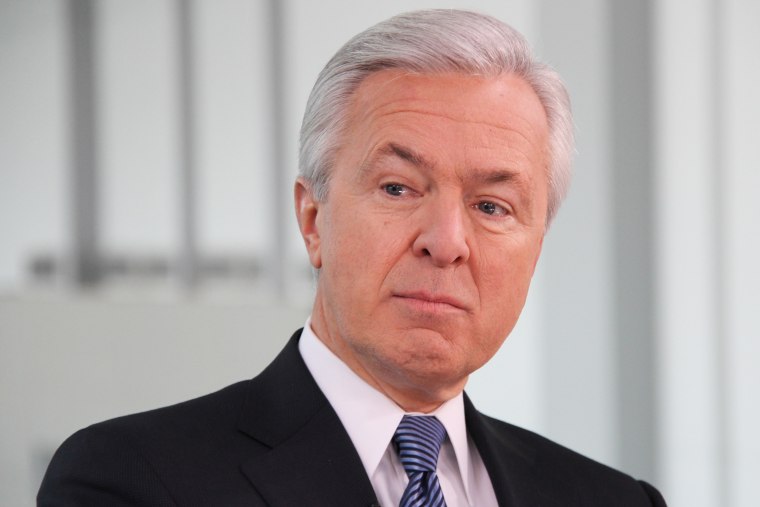 Downward drag
"You can see that banks in general have stayed pretty negative for much of the period from 2008 to 2014. As we've come out of the recession, people are feeling less negative," said YouGov BrandIndex CEO Ted Marzilli.
"For Wells Fargo specifically, that brand has seen very large decreases in consumer perception. That's dragging down the whole sector," he said.
Wells Fargo said the number of checking accounts opened fell by 25 percent, and the number of credit card openings dropped by 20 percent in September, compared with a year ago.
"This is a scandal that touches at the heart of the relationship with customers," said Luigi Zingales, a professor of finance at the University of Chicago Booth School of Business. "It is really an image of breaching some fundamental trust that undermines not only the relationship with Wells Fargo, but the relationship with the financial institutions at large," he said.
Related: After Wells Fargo Settlement, Questions About the Scandal Emerge
Much of the focus has been on cross-selling and the aggressive pursuit of account-opening goals that boosted numbers at the expense of customers. In the aftermath of the settlement, Wells Fargo said it would stop the practice and place more emphasis on customer service. JPMorgan also touched on the topic of cross-selling, with CFO Marianne Lake saying that the bank had looked into the practice and found some issues, although she said they weren't "systemic."
Some consumer advocates say the problem of prizing profits over people in big-bank culture goes deeper than sales tactics. "The Wells Fargo scandal confirmed to consumers that banks are more fixated on making money than helping their customers build wealth," Ed Mierzwinski, consumer program director for U.S. PIRG, said via email.
Loyalty on the wane
Research about the consumer banking sector shows that loyalty and trust are scarce commodities. An Accenture survey found that only 30 percent of bank customers say they're loyal to their bank, and about a quarter were shopping around for another institution.
A Gallup poll conducted in June, before the Wells Fargo scandal broke, found that Americans' trust in banks plunged 22 percentage points from 10 years earlier. While nearly half of respondents said before the recession that they trust banks, just over one in four say the same now.
The lack of trust does seem to vary based on the type and size of the financial institution: A survey by the Chicago Booth/Kellogg School Financial Trust Index found that a majority of people trust credit unions and local banks, but the numbers are far lower for national banks and banks in which the government has a stake.
"The impression that the national banks are not treating customers well is something that's been going on for a long time," said Zingales, one of the Index's creators.
Related: Labor Department Will Probe Wells Fargo
A report by the Brunswick Group blamed public mistrust in financial institutions for a more pervasive suspiciousness. "This view is exacerbated by a global perception that banks are part of an establishment that has ignored and hindered everyone except for those in the top 1 percent. This can be seen in the Brexit vote, as well as in the U.S. election," the report observed.
In the U.S., this has implications beyond Wall Street, Zingales said. Conspiracy theories are thriving in this election cycle, and populist sentiment has been rising in voters of all political affiliations. "The mistrust they are developing in business is spilling over — now they don't trust anything," he said.