As Amazon's record-breaking holiday season comes into sharper focus, some experts and investors are questioning whether or not the retail model that that relies on vast stores packed with merchandise -- a model that defined shopping in the 20th century – can survive in today's increasingly digital environment.
In a Dec. 29 research note, UBS retail analyst Michael Lasser said that although the holiday season was a good one for the retail sector overall, e-commerce was the clear winner.
"The overall strength was driven largely from online sales. ... Much of this likely came at the expense of B&M (primarily brick-and-mortar retailers)," he said.
The challenge posed by Amazon and other Internet sellers was underscored by Macy's announcement last week that it will close three dozen stores and lay off thousands after same store sales fell nearly 5 percent.
Macy's move came just two months after Target announced it would close 13 stores by the end of this month. (Target has not yet released sales results for the holiday season.)
And in an SEC filing Thursday, athletic-apparel retailer Finish Line said it would close roughly 150 stores. The announcement was the latest in a string of closures that also included Gap Inc., which continued to struggle, reporting a 5 percent drop in sales last month even after shuttering a quarter of its stores.
Retail experts say the downsizing isn't all about who can provide the lowest prices.
"This is a change in shopping habits, and it's not just a change as far as moving to online," said Ted Vaughan, national partner for consulting company BDO's Consumer Business Industry Group. "There's also some shifts in the younger shopper and whether the mall is an attractive concept to them."
The trend is not yet turning malls into ghost towns. The mall vacancy rate for the fourth quarter of 2015 was 7.8 percent, well below the peak of 9.4 percent in 2011, according to commercial real estate monitor REIS.
And some retailers were able to buck the current over the holiday season. Victoria's Secret parent company, L Brands, for instance, reported an 8 percent increase in same-store sales. And J.C. Penney realized some success in its long-running turnaround efforts, with same store sales rising nearly 4 percent.
But these bright spots weren't enough to shake analysts' conviction that once-dominant national chains need to rethink their operations from the very foundation — sometimes literally.
"When you look at near term-performance, some have been doing better than others, (but) overall, I think they're all facing the same battle," said Bridget Weishaar, senior equity analyst at Morningstar.
In the near term, retailers do have a few things going for them: Cheap energy and a better labor market outlook leave consumers with more money in their pockets and increase their willingness to spend it. And lower fuel costs also help lower shipping and transportation costs.
Stores also could get a boost from a cheaper yuan, China's currency, which would lower the prices on much of the general merchandise they sell.
On the flip side, global markets had a tumultuous week, as efforts by China to prop up its economy caused stocks to dive in the new year's first week of trading.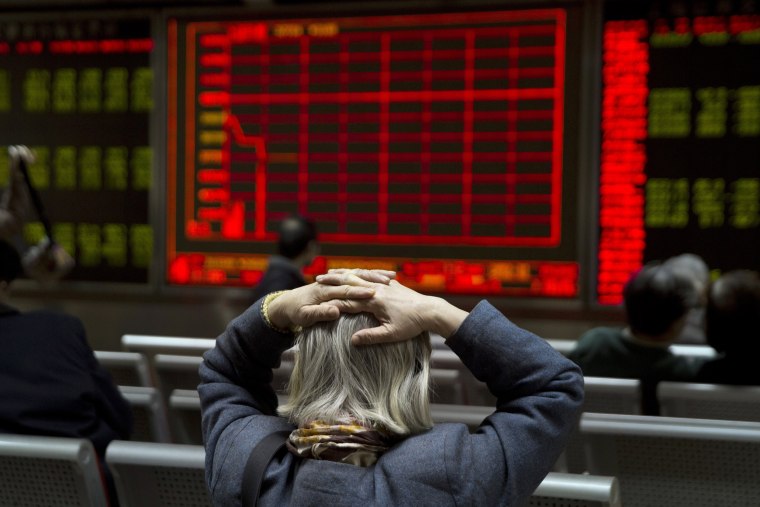 Peter Cardillo, chief market economist at First Standard Financial, warned that if such volatility persisted, it could take a toll on consumer confidence.
"The question is, will people overcome the fear factor?" he said. If customers become skittish, Cardillo suggested, stores might even have to sacrifice gains realized from cheaper Chinese currency to lower prices in an attempt to woo shoppers back.
But ultimately, retailers' challenges are bigger than China.
"It doesn't change some of the structural dynamics of brick and mortar retailers," said Bryan Gildenberg, chief knowledge officer for Kantar Retail. "E-commerce puts enormous pressure on brick and mortar."
Analysts say this year's results bring into focus the incremental and growing impact competitors like Amazon are having, and show the need for traditional retailers to improve their online game.
"It's a change that's been slow to occur, and just while 10 percent of sales occur online, you can see the effects it's had," said Vaughan, the consultant. He spoke approvingly of Saks Fifth Avenue and Lord & Taylor parent Hudson's Bay Co.'s purchase of flash sale site Gilt Groupe, which was announced Thursday.
"One of the things we've seen with retailers is when they first started getting into the online business, they were creating their own platforms. (Now) you acquire it rather than building it yourself," he said. "I think that's a better approach."
To pay for these and other necessary investments, some chains are eyeing their real estate holdings as potential sources of revenue.
Analysts more or less agree: Stores need to be smaller, and there need to be fewer of them. But exactly how to do that, and which brands will ultimately succeed, is up for debate.
Macy's said it would look into monetizing its real estate assets, which includes potentially lucrative assets like its flagship store in New York City's Herald Square.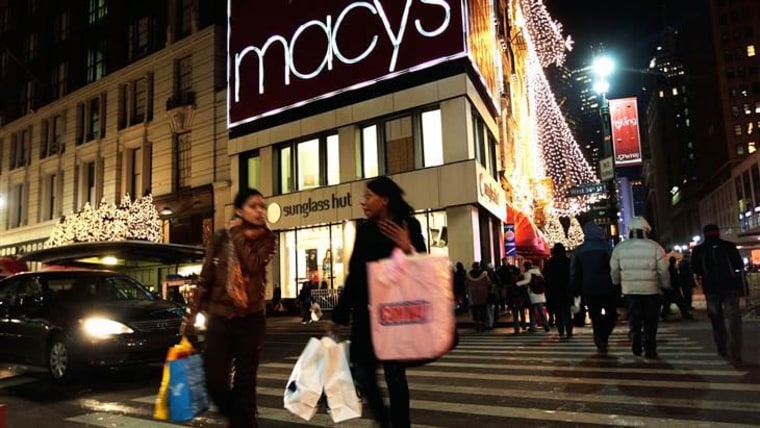 Such a move would follow in the footsteps of Sears Holdings, which spun off about 254 Sears and Kmart stores into a real estate investment trust called Seritage Growth Properties last year. Recently, famed investor and Berkshire Hathaway CEO Warren Buffett took an 8 percent stake in the venture, but most investors just aren't clamoring for mall real estate today, especially with landlords struggling to fill space as big retailers shrink.
"No matter how you cut it, the store base on these traditional department stores was built before the advent of e-commerce," said Weishaar, the Morningstar analyst. "There are way too many stores."