NEW YORK – This version of Wheaties may not be so good with milk.
Wheaties says it's partnering with a craft brewery to create a limited-edition beer.
The 16-ounce cans will only be available in the Minneapolis-St. Paul market starting Aug. 26, according to Wheaties parent company General Mills.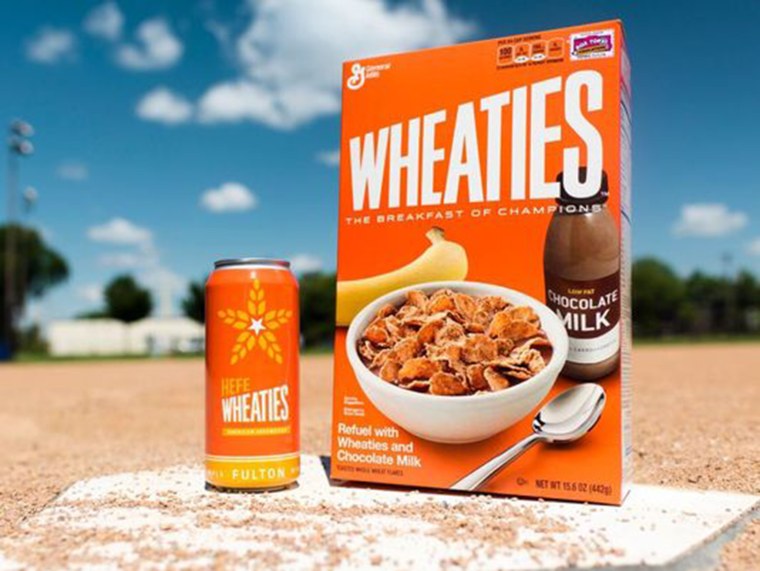 It's not exactly clear what makes it Wheaties beer, though it does contain wheat. General Mills says the beer will be called HefeWheaties, a nod to the German beer hefeweizen, which is typically made with more than 50 percent malted wheat.
Trouble Brewing?: Drought-Hit Hops Crop Concerns Craft Beer Brewers
"We're not saying it's a breakfast beer, but we're not saying it's not," said Ryan Petz, president of Fulton Brewery, the Minneapolis-based brewery that is making the beer.
Petz said the beer is also intended to tie his company to heritage of Minneapolis, which is also home to General Mills' headquarters.
Fulton will consider making the beer more widely available depending on how people react to the initial run, he said.
Mike Siemienas, a General Mills spokesman, said the company left the development of the beer to Fulton. He declined to say whether the company plans to tap an athlete or celebrity to endorse the beer.
The companies declined to disclose the financial terms of their agreement.