Multi-million-dollar investment in technology, new initiatives for tourism, a focus on manufacturing, reducing the number of foreign workers, and adding more women in the work force: Nope, these are not planks in the U.S. presidential campaign, they are all part of Saudi Arabia's sweeping plan to reform the oil-dependent kingdom.
Spearheaded by the dynamic, fast-talking, 31-year-old Crown Prince Mohammed bin Salman — aka MBS — Vision 2030 is an ambitious effort to reshape the economy over roughly the next decade and a half. And it will require both the religious elite and ordinary Saudi citizens to change their thinking about some ingrained social and cultural norms.
Related: Saudi Aramco Sale Could Create $2.5 Trillion IPO
As de facto leader of the Organization of the Petroleum Exporting Countries, Saudi Arabia has struggled to get fellow oil producers to reduce output. A meeting last month yielded an agreement to tap the brakes on production, but how this will be implemented is on the agenda for the group's November meeting.
In some sense, the Kingdom of Saudi Arabia has for decades been able to have its cake and eat it, too. Liberal dispensation of its oil revenues bolstered support for the monarchy and, for years, the government subsidized everything from electricity to education. Two-thirds of the workforce held well-paying and undemanding government jobs, while religious leaders maintained — which they still do — the strict variation of Islam known as Wahhabism, which keeps the percentage of women in the labor force in the teens and shapes an education system that is heavy on religious instruction.
"They want to create a vibrant, entrepreneurial private sector economy, but they still want to be run like a medieval family business," said Jacob Kirkegaard, a senior fellow at the Peterson Institute for International Economics.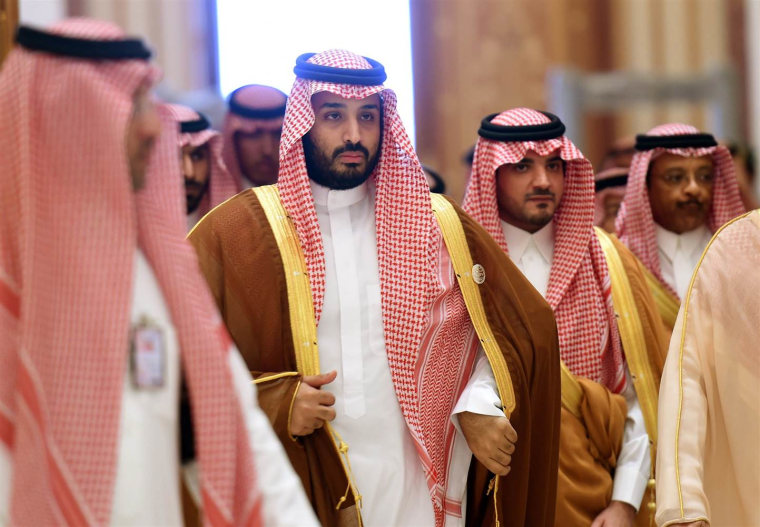 From $114 a barrel to $30
Saudi Arabia's influence in OPEC was instrumental in bringing oil prices down to where they are today. "They kind of tipped it off in the summer of 2014," said Tom Kloza, global head of energy analysis at Oil Price Information Service. At that point, Saudi Arabia pushed to keep output steady rather than cut production. By November, although a combination of lower demand and increasing production of shale oil had pushed prices down below $80, Saudi Arabia was instrumental in blocking a cut in output at an OPEC meeting in Vienna.
"That created these tremendous downswings of prices," Kloza said.
The gamble was that Saudi Arabia, along with a few other wealthy Persian Gulf OPEC members, would be better off riding out low prices to preserve their market share, which would benefit them once prices bounced back up.
But the bounce never came, and the government largesse that was sustainable when oil was in the $80 to $100 a barrel range became unsustainable when prices stayed stuck at around half that, even dropping below $30 at one point this February.
Related: Saudi Arabia Seeks First Loan in Over a Decade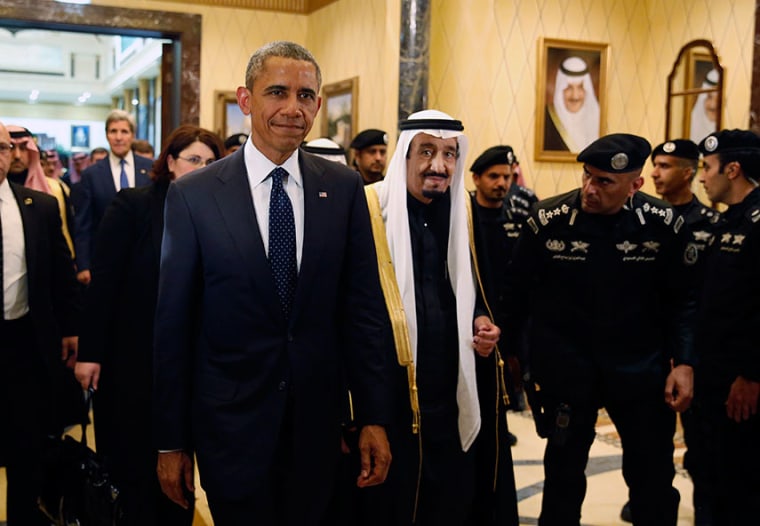 So far, the kingdom has been able to cherry-pick which elements of Western market-based economies it wants to adopt, leaving behind those that might offend hard-line religious leaders.
But the two-year slump in oil prices, combined with war in Yemen, has wreaked havoc on the kingdom's budget. Pay, benefits and subsidies to citizens have been cut; the government has taken on debt and sought to sell off part of Saudi Aramco, its behemoth state-run oil company.
"Let's say the oil price stays at $40 — they're going to run out of money pretty soon, and in that situation I think they'll have very little choice but to say to the religious establishment, 'Look, we've got to loosen up on some things here,'" Kirkegaard said. "It's a very narrow path to navigate."
A young population
The unprecedented belt-tightening is squeezing the Saudi middle class, but economists say it's still not enough. The country's population skews young, and hundreds of thousands of workers will be pouring into a labor market that can't absorb them, even if the government were to continue drawing down its still-large, but dwindling, cash reserves.
Kirkegaard said he was doubtful that the industries targeted by the Vision plan would generate enough jobs to replace the bloated bureaucracy the government wants to slim down.
Related: U.S. Officials Fear Saudi Collapse if New Prince Fails
The business elements he believes have the best shot at profitability, like the partial privatization and expansion of Aramco and a partnership with Japan's SoftBank to invest billions of dollars from its sovereign wealth fund, aren't labor-intensive initiatives.
"It's very capital-intensive work," Kirkegaard said, but the demand for human capital is much weaker.
"This isn't going to create millions of new jobs," he said. "Even the biggest sovereign wealth fund in the world probably requires a few thousand people," a drop in the bucket compared to the millions of jobs the plan aims to create.
A key part of the Crown Prince's goal of job creation is replacing the largely foreign workforce on which the country's private sector currently depends with Saudi citizens. The hurdle policymakers will face is that businesses hire foreigners because they will work longer and harder for less money, said F. Gregory Gause III, a professor and head of the international affairs department at Texas A&M University.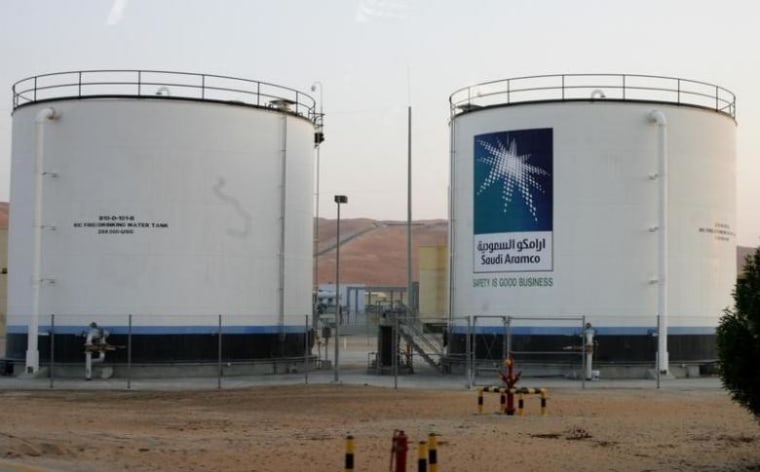 Learning to work
"The biggest economic challenge in implementing it is changing the incentive structure in the labor market in the Saudi private sector," he said. "The business model is predicated on lower-wage foreign labor."
For Saudi Arabians to be coaxed out of their public-sector jobs, companies will need to start paying them more. "Their wages are going to be higher than foreign labor and the government will have to do something to equalize the cost of wages, and that means taxes," Gause said.
"The vast majority of Saudis work in public sector, where wages have been largely determined by politics," Kirkegaard said. "All of a sudden, you have a lot of Saudi nationals who basically need to learn how to work."
"They need to reform the education system," said Jason Tuvey, Middle East economist at Capital Economics. "In the past, Saudis have traditionally taken studies that are more suited for the public sectors… Saudis aren't really taught transferrable skills," he said.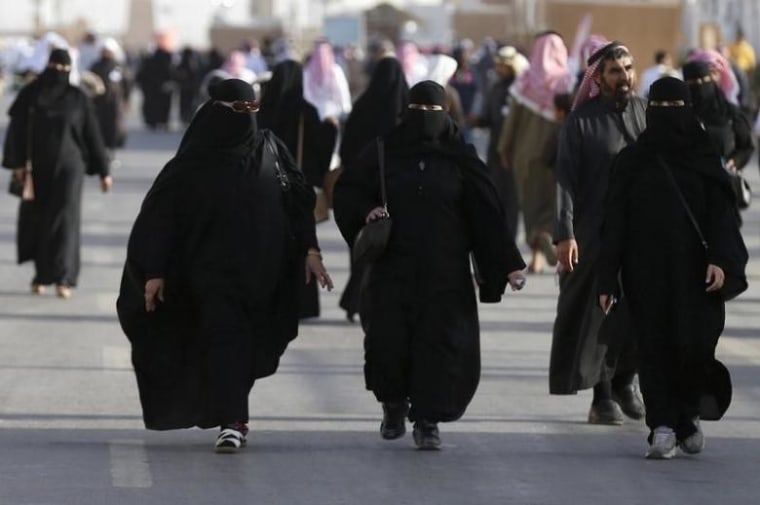 Religious instruction
The Vision 2030 does include a plan for vocational instruction, but Tuvey suggested that might not be enough to bridge the skills gap, and more comprehensive changes to the country's educational system might be unpalatable to the clerical class.
"In terms of the education reforms, the religious establishment, which has traditionally held a strong grip on the curriculum, could put up strong opposition," he said.
Related: Saudi Arabia Executes Prince for Murder
Ultimately, despite the Crown Prince's relatively modern goals, bringing Saudi Arabia's economy into the 21st century depends on the flexibility of religious leaders, a group not known for its permissiveness.
"Where I'm fundamentally skeptical is that they'll be able to create a society that will do what they need it to do [and] lift social restrictions on women and society in general," Kirkegaard said. "I don't think you can make this transition unless you also loosen up social and political constraints."