For fall, there's pumpkin spice. In winter, we have cool peppermint. On Valentine's Day, it's chocolate everything. So what's the flavor of spring and Easter? Ask Hershey and they'll say carrot cake.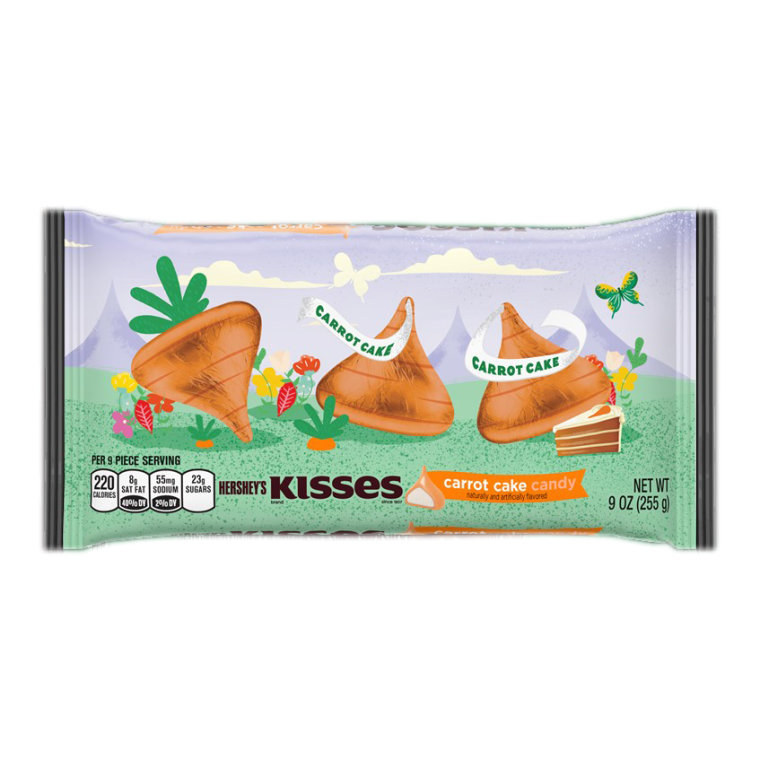 After pictures of orange colored Carrot Cake Kisses popped up on Reddit a couple of weeks ago and they were spotted on shelves by The Impulsive Buy last week, we decided to find out if these were really a thing.
Related: Oatmeal Upgrade - Carrot Cake Oatmeal
We can confirm they are in fact a thing. Hershey told us today they've just launched Carrot Cake Hershey Kisses for Easter. They chocolate maker says they will be sold exclusively at Walmart and you can get a nine ounce bag of the white chocolate-based candies for $3.24.
Easter, bunny, carrots, carrot cake… makes sense to us! Can we count these as a vegetable?