The latest news in celebrity real estate is that Julie Andrews' longtime home is for sale, Lionel Richie was hit with a property lien, and Lauren Conrad bought a Beverly Hills penthouse.
A spoonful of sugar will help Julie Andrews sell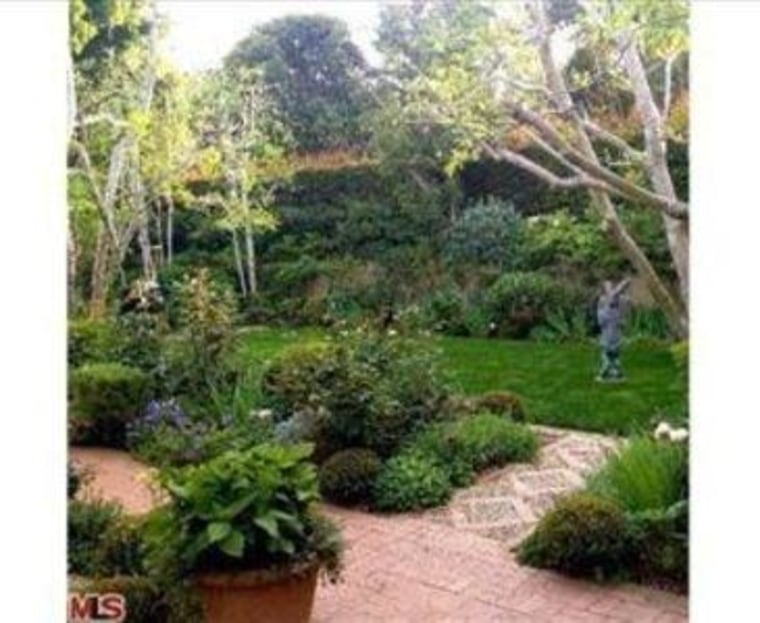 What's the best word to describe Julie Andrews' home?
Lovely? Gracious? Elegant?
How about a word the actress embedded into our collective consciousness: "Supercalifragilisticexpialidocious"
The home of the actress who gave us some of the most iconic characters in movie history owned the home with her late husband, Blake Edwards, and it has hit the Brentwood real estate market for $2.649 million. According to property records, the pair purchased the home in 1999 for $1,365,000.
The 4-bedroom, 3-bathroom home was built in 1948. Spanning 2,574 square feet on just under a quarter-acre, the home is a traditional celebrity property with gates and walls for privacy. According to the listing, one of the home's best features is its gardens designed by landscape designer Nancy Power.
The home also features a pool and spa and artists' studio with separate entrance. Like many celebrity properties, it appears the home is being marketed quietly. Although the home's address is listed, only one photo of the garden has been released. It's the one above.
Read more about Julie Andrews' home on Zillow. 
IRS rains on Lionel Richie's sunny spring with tax lien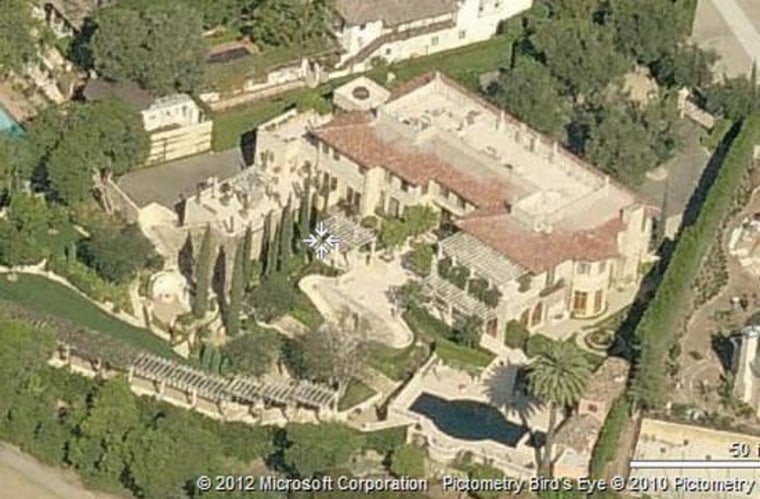 Seems like an unfortunate confluence of events for singer Lionel Richie, who's currently celebrating the release of his new album, "Tuskegee," by being slapped with a tax lien by the Internal Revenue Service.
The lien for $1,130,609 is against the singer's 12,000-square-foot mansion in the Beverly Hills real estate market. According to TMZ, Richie might be worth an estimated $200 million, but he risks losing the home he bought for $6 million in 1999.
The Alabama native has come a long way since he soared to stardom as he and his melodic voice fronted the Commodores. And since he went solo in 1982, the artist racked up a series of Billboard hits that have become easy-listening classics. Over the years, Richie stuck by his Motown roots, even as the music industry embraced disco and rap. Richie calls his new series of duets with country & western artists on "Tuskegee" an embrace of his old-school style with a nod toward his South and his Alabama childhood.
When he isn't singing to adoring fans around the world, Richie kicks back in his 1929 Italian Renaissance Revival mansion that boasts 6 bedrooms and 13 bathrooms. It was here that Richie's adopted daughter, Nicole, was wed in a garden ceremony in December 2010.
Lauren Conrad trades Hollywood Mansion for Beverly Hills penthouse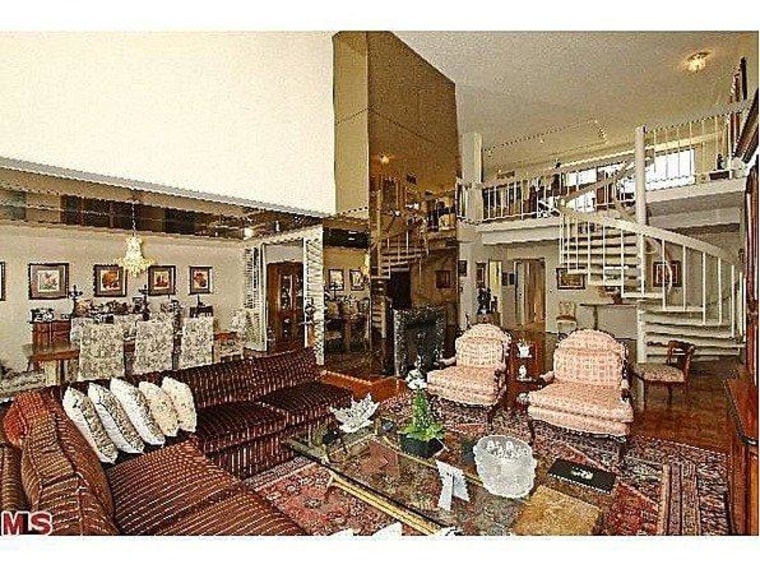 She's come a long way from Laguna Beach, Calif.,  where Lauren Conrad was a reality TV star on the MTV show "Laguna Beach: The Real Orange County." And she has distanced herself from her days on "The Hills," preferring to publicize her clothing lines and fiction novels instead.
Now that there's a contract on her Hollywood home, the filming location of "The Hills," as well as her new purchase of a swanky penthouse, Conrad may finally be able to put the drama of reality TV behind her.
Conrad dropped $1.35 million on her new bachelorette pad in the highly prestigious 90210 area, although that was a nice reduction from the penthouse's original $1.7 million list price when it hit the Beverly Hills real estate market in September 2011.
The massive 3,200-square foot, two-story penthouse condo boasts 3 bedrooms, 4 baths and a 24-hour security system. Conrad's home also features a reverse floor plan: The master suite and second bedroom are on the main level, and the large family room, additional bedroom and deck are on the second floor. Amenities include a rooftop pool, sun deck, entertainment room and a gym.
According to Zillow's mortgage calculator, a monthly payment on the home would be $4,995 a month, assuming a 20 percent down payment on a 30-year mortgage.
See more photos of Lauren Conrad's penthouse on Zillow.
See more celebrity real estate on the Zillow blog.