Yogurt company Chobani will offer six weeks of 100 percent paid parental leave for both mothers and fathers, the company announced Wednesday.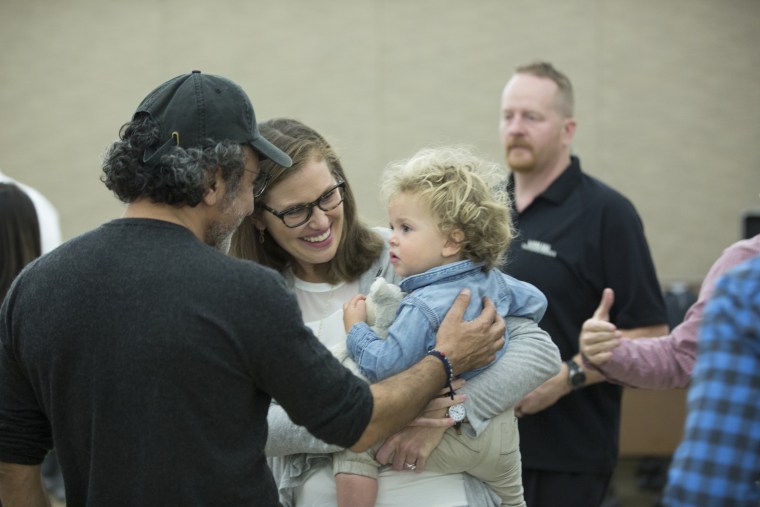 All full-time hourly and salaried employees will be eligible, the company said. Some other companies — including Netflix — offer fewer weeks of paid parental leave to its hourly workers than its salaried employees.
Chobani's policy is open to all new parents who have given birth, adopted, or been placed with a foster child — not just mothers who have recently given birth. It will begin next year.
The U.S. is the only country in the Organization for Economic Cooperation and Development (OECD) that doesn't guarantee paid maternity leave, forcing many parents to return to work sooner than they would like after having a child.
Chobani founder and CEO Hamdi Ulukaya said his company's move was aimed at highlighting the lack of nationwide parental leave.
"As a founder and a new father, my son opened my eyes to the fact that the vast majority of workers in this country don't have access to paid family leave when they have a new child," Ulukaya said in a statement. "That's especially true when it comes to manufacturing and that needs to change in this country and Chobani needed to be part of that change."
Grace Zuncic, senior vice president of corporate development and strategy at Chobani, added: "What I value most as a new mom — and a newly expecting mom — is that paid parental leave isn't just about helping new parents, it's about our children. Our ability to spend time with them in their earliest days is essential. We hope the majority of U.S. companies that currently don't have plans in place to support new parents will get on-board with that thinking."
While the 1993 Family Medical Leave Act (FMLA) provides 12 weeks of unpaid leave to U.S. workers, there are restrictions. Under the law, only employers that have 50 or more employees within 75 miles of the company's work site are required to offer FMLA leave.
States, cities and private companies are free to chart their own parental leave policies, but the Labor Department has found that only 12 percent of U.S. private sector workers have access to paid family leave through an employer.
Only three states — California, New Jersey and Rhode Island — provide partially paid family and medical leave.
The issue has become a flashpoint in the presidential election, with both candidates' offering some form of paid time off for new parents.
Last month, Republican candidate Donald Trump called for six weeks of paid maternity leave for new moms, but said nothing about fathers.
Hillary Clinton has vowed to guarantee up to 12 weeks of paid family leave to care for a new child and ensure workers get at least two-thirds of their current wages while on leave.