165 Green Rock Drive, Boulder, Colo.

For sale: $5.5 million
Which came first, the boulder or the house? In Charles Haertling's Menkick House, it's hard to tell.
"He wanted to make sure the house was built around the rock as opposed to making the rock work for the house," said listing agent James Simpson of Fuller Sotheby's International Realty.
The American architect was known for masterfully integrating homes with their natural surroundings, echoing Frank Lloyd Wright's organic architecture seen in Fallingwater, a house built right over a waterfall. Haertling modeled this property after three peaks in the boulder, using horizontal lines to accentuate its prominence.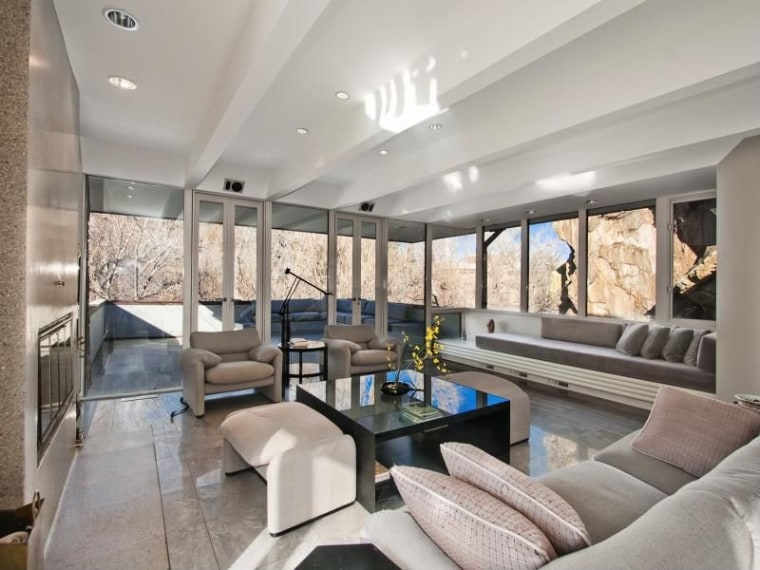 For the first time in nearly 30 years, the award-winning design is on the market for $5.5 million.
Situated in Knollwood Estates — with views of the Flatirons, Mount Sanitas and Red Rock Canyon — the home was renovated in the 1980s, expanding the kitchen and bathrooms — areas the original design largely ignored.
"Haertling is known for tiny kitchens and bathrooms," Simpson explained. "He didn't care or think they required any kind of attention in a house. The [current] family did a good job creating a larger kitchen space than it had."
Other changes to the Menkick House were mostly aesthetic rather than structural, meaning they could be changed if a buyer was looking to restore the home's original mid-century modern design or give it a new look.
"There was a lot more wood in the house everywhere," Simpson said. "The room with the pool table was originally designed to be a formal living room. It once had dark wood beams, but now it's covered with sheet rock. The fireplace was an entire wall of river rock instead of Terrazzo finish."
The home also has a spacious living room and balcony, as well as an upstairs master suite with a patio facing the boulder.
Meanwhile, the exterior hasn't been touched, with the county deeming the property a historical landmark.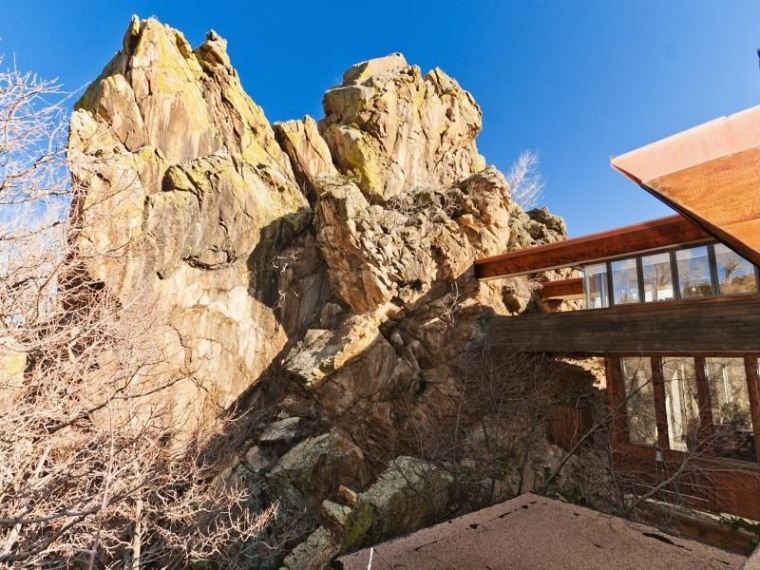 "For me, it's all about the exterior design," Simpson said. "Looking at it — at that rock — is really a special experience."
Related:
Catherine Sherman, a real estate writer for Zillow Blog, covers celebrity real estate, industry trends and home improvement tips. Read more of her work here.