227 Turkey Dr, Dripping Springs TX
For sale: $899,950

If you had the chance to custom-design a home, which whimsical touches would you add?
About 28 miles outside Austin, Texas, situated alongside the Pedernales River, is a home filled with unique touches from its artist owner. Among them, a tower of screened-in sleeping porches, a two-story library and a charming nook designed for music listening.
"The owner built all the furniture in the house," said Austin real estate agent Amy Lewis of Tergerson Realty. "She's a welder, and all the metal work, shelving is her work."
The design of the Dripping Springs home was a collaboration between a modern architect in Austin and Lewis to create the one-of-a-kind home. Built green in 2006, the home has a 15,000-gallon water collection system that runs nearly the entire house.
Measuring 3,812 square feet, the 3-bed, 2-bath home's unique features make it very livable, Lewis says.
"There's cool little spaces stuck throughout the house," she explained. "I love those screened sleeping porches. There's an alcove in the living room with a big custom-cut mattress with surround sound that is a great lounging, reading or music-listening spot."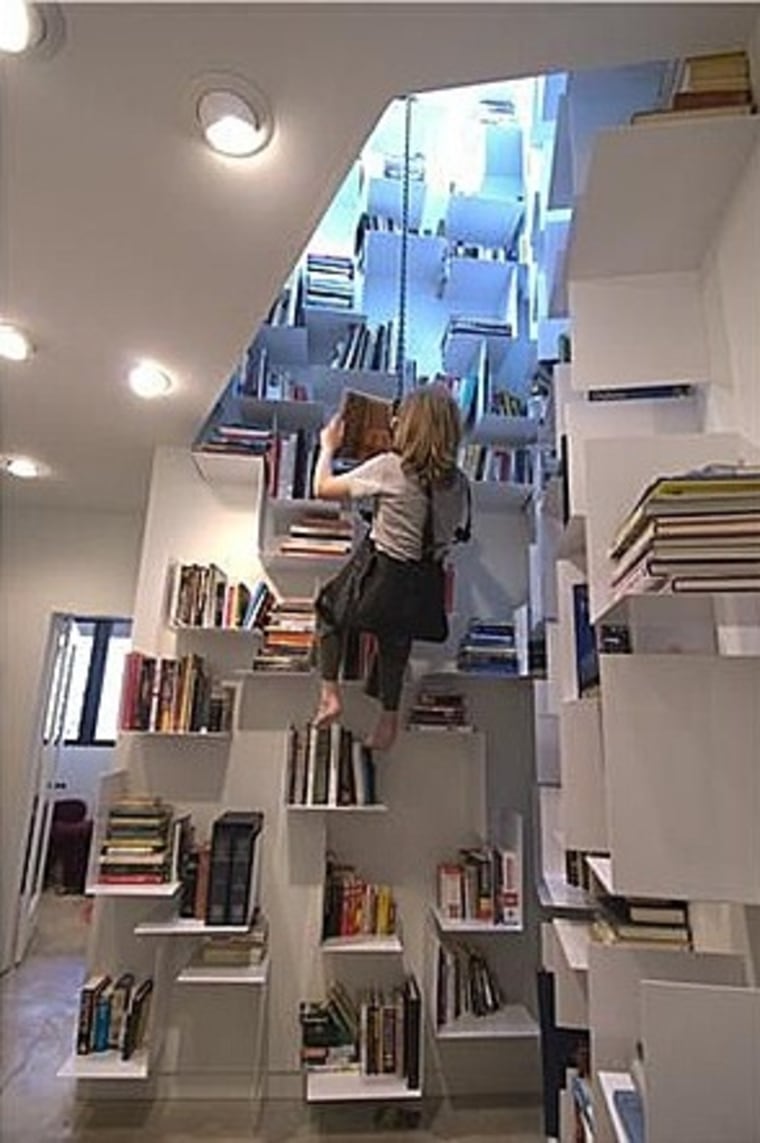 A two-story bookcase runs up the center of home's staircase and is accessible by a pulley seat.
Sitting on 6 acres, the home is more of an artistic retreat than anything else, with views of the river and an indoor-outdoor feel to many of the interior living spaces.
"Everything is well-thought out. It's an easy way of living, there's not a lot of complication," Lewis said.
According to Zillow's mortgage calculator, a monthly payment on the home would be $3,115, assuming a 20 percent down payment on a 30-year mortgage.
Take a tour of the home here.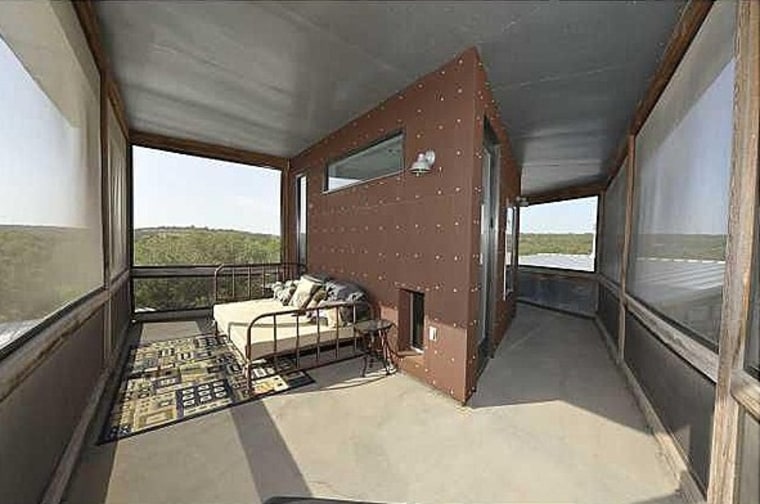 More from Zillow: