Dessert lovers, rejoice! This Easter's food fad has arrived (if you live in London, anyway).
The Rinkoff Bakery in East London is bringing back its Crème Egg Crodough and the public just can't get enough.
"We sell out very quickly," said baker and inventor of the pastry delight, Jennifer Rinkoff. In fact, each morning's batch disappears in less than two hours, leaving late risers less than happy.
The whole creation looks like this: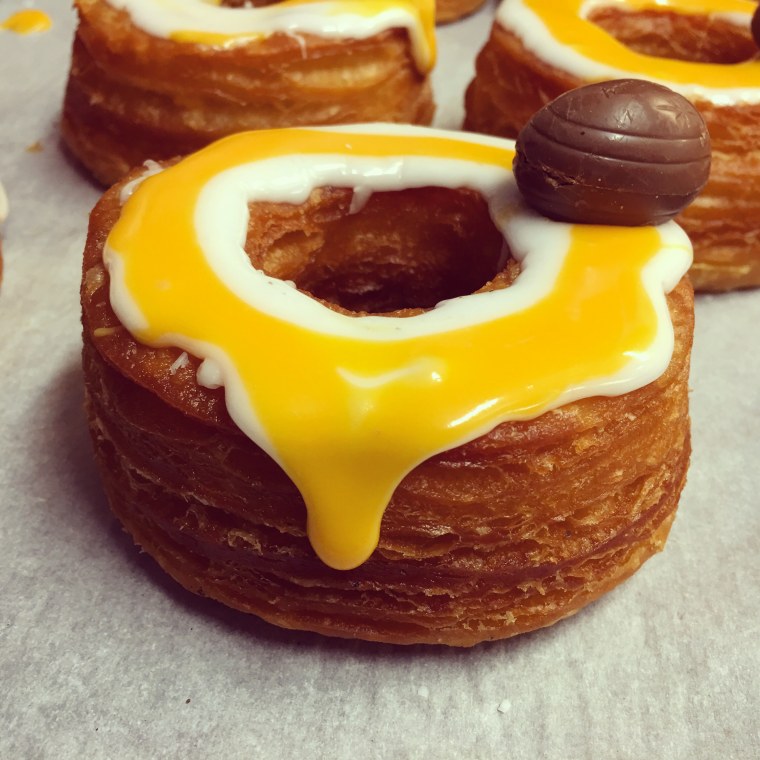 The donut-croissant hybrid (similar to the American cronut) is stuffed with an ooey gooey crème filling, and then smothered in soft white and yellow fondant designed to look like a fried egg.
The dessert is then topped off with a mini chocolate crème egg.
Rinkoff unveiled the confection last year because she wanted to make a holiday treat alternative for Londoners tired of the usual hot cross buns. This year, people have been waiting for the seasonal treat to become available again.
"Even though it's for Easter, people have been asking about it since January," said Rinkoff.