/ Source: Associated Press
DETROIT — The state-appointed emergency manager overseeing Detroit's finances on Wednesday gave the bankrupt city's creditors copies of his plan to restructure the debt, though it could be modified before being reviewed by a court.
Details of the plan were not released publicly. In a written statement to the media, Orr said the so-called plan of adjustment outlines how much each class of creditors would receive for claims submitted in bankruptcy court.
The plan is expected to be filed with the court in about two weeks, said Orr, who was appointed by the state last March to fix Detroit's finances.
He filed the bankruptcy petition in July. Bankruptcy Judge Steven Rhodes approved it in December. It's the largest municipal bankruptcy in U.S. history.
Experts have said the debt-restructuring plan likely will bear some similarities to a June 14 report laid out to creditors when Orr said Detroit was insolvent. He placed Detroit's debt at $18 billion or more, including $3.5 billion in unfunded pension liabilities and $5.7 billion in unfunded retiree health care obligations.
Since filing for bankruptcy, Orr has proposed freezing pension benefits to thousands of city workers and reducing health care benefits, affecting about 28,500 current and retired employees.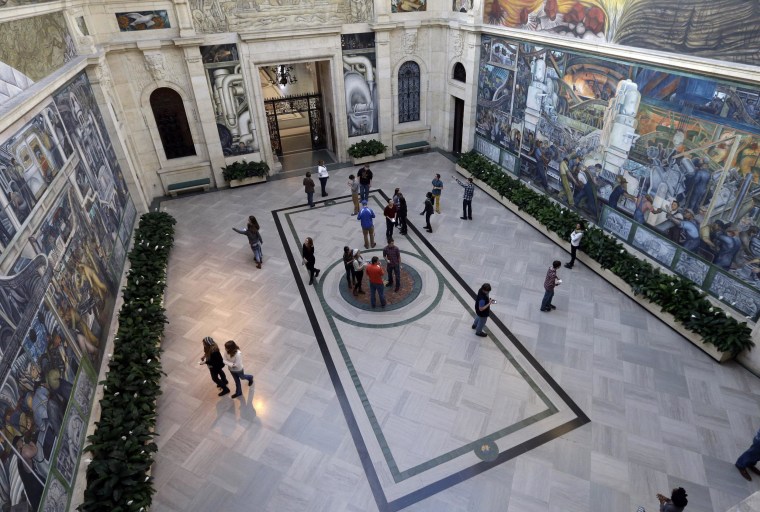 Another part of Orr's plan likely will include the future of city-owned pieces in the Detroit Institute of Arts. To keep the art from potential sale, a coalition of foundations and individuals has pledged $370 million to go toward pension benefits for retirees. Gov. Rick Snyder separately is trying to win approval for $350 million from the state. And mediators in bankruptcy court said Wednesday that the art museum plans to announce a $100 million fundraising effort.
-The Associated Press