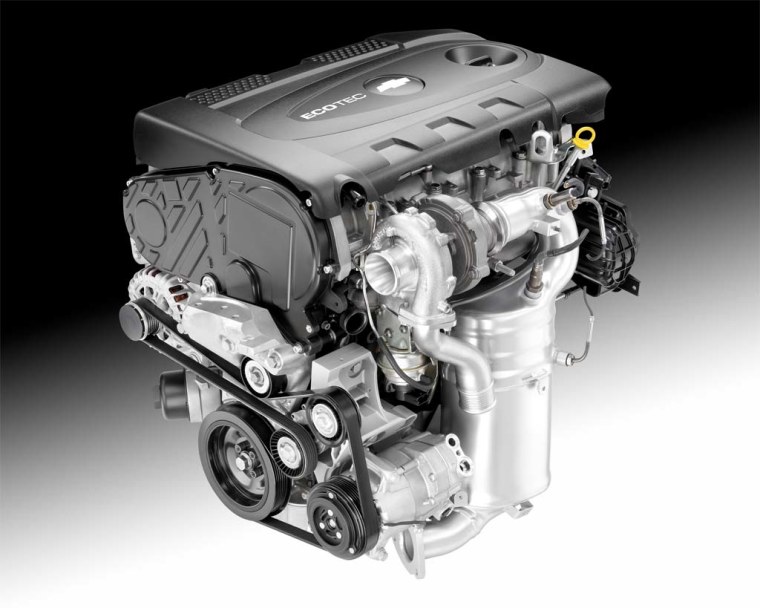 The company that all but destroyed the diesel back in the 1980s is hoping to pump new life into the high-mileage technology with this week's introduction of its first diesel-powered passenger car in more than two decades.
But General Motors isn't the only maker that is betting on diesel. After years on the sidelines, the technology is suddenly making major inroads as manufacturers as diverse as Mazda and Audi add diesel options to their line-ups, with still more makers likely to follow.
More than 20 new domestic and import diesel models will be introduced this year to the U.S. market -- more than doubling the current product count, according to Allen Schaeffer, executive director for the Diesel Technology Forum.
The Detroit Bureau: Toyota Rolls Out All-New Tundra
Chevrolet will pull the wraps off the 2014 Cruze Clean Turbo Diesel at this week's Chicago Auto Show. It's expected to deliver a best-in-segment 42 miles per gallon on the highway while also meeting the latest federal emissions standards – as well as the even tougher California mandates.
"Cruze Clean Turbo Diesel is the most sophisticated passenger car diesel engine GM has ever produced," said Jens Wartha, the GM engineer who oversaw its development. "We merged European diesel expertise with the real world driving preferences of North American consumers."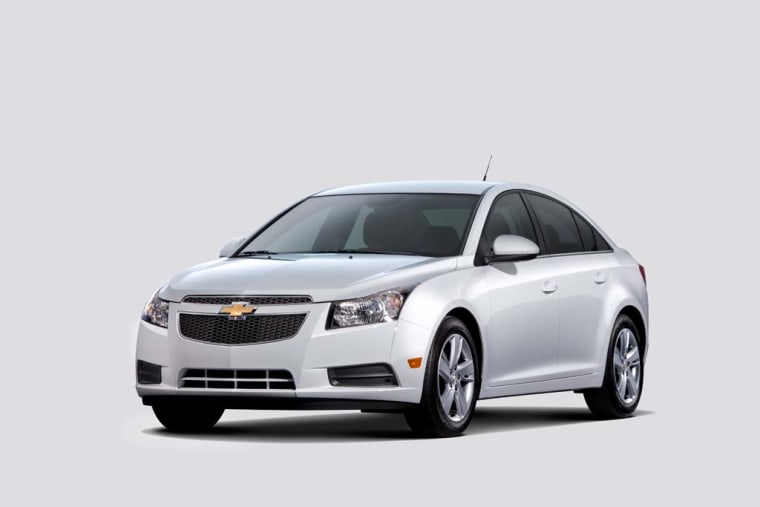 While diesels are still a minor player in the U.S. market they account for about half of all passenger vehicle sales in Europe, far out-selling high-mileage alternatives such as hybrids.
It helps that European manufacturers began with more advanced technology than what American motorists might remember from decades past. High-pressure injectors and turbochargers help makers reduce emissions – while low-sulfur fuels also eliminate the traditional, noxious diesel smell – boost performance and all but banish the noise and vibrations that once were a diesel hallmark.
The Detroit Bureau: Chrysler's new Ram ProMaster, an American Van with Italian Roots
Yet today's diesels remain significantly more reliable than traditional gasoline powertrains, one reason there are still plenty of 1980-era Mercedes-Benz diesels still on the road. The notable exception was an Oldsmobile diesel that had a tendency to fail catastrophically due to GM's cost- and corner-cutting. The maker promises it won't repeat that mistake and points to the performance of its diesels in Europe as proof.
Performance is, in fact, a prime selling point for today's so-called "clean" diesels. In contrast to high-mileage but often snail-slow hybrids, today's turbo-diesels produce massive amounts of torque and often match or even exceed the 0 to 60 times of comparable, conventional gasoline engines.
Audi has demonstrated that for nearly a decade with a series of race cars that have dominated the Le Mans endurance series. Meanwhile, BMW last year introduced a 5-Series diesel that's a virtual match for its M5 performance model.
There is a premium to pay, diesel models typically commanding anywhere from $1,000 to $5,000 more than a comparable gas model – but in line with similar hybrids. The new Cruze diesel will start at $25,695 – plus $810 in delivery charges – compared to $21,685 for the current Eco model.
Diesel fuel is generally priced around or slightly higher than premium gas, though it has undergone some significant swings in recent years.
Nonetheless, demand for diesels has been growing rapidly after virtually drying up during the 1990s and the first decade of the new millennium. Sales increased at a double-digit rate during 20 of the last 24 months, according to industry data and should post a similar increase once final figures for 2012 are calculated, according to Allen Schaeffer, executive director of the Diesel Technology Forum.
The introduction of the Chevy Cruze Diesel "is huge," proclaimed Schaeffer. "It breaks new ground for clean diesel by having one of the domestic manufacturers introducing a passenger car diesel."
The Detroit Bureau: Nissan Planning New Titan for Likely 2015 Debut
And if the Cruze succeeds, expect to see more, suggested Mark Reuss, president of GM's North American operations – who says he is "personally" a fan of the technology.
He's not alone. Chrysler CEO Sergio Marchionne has hinted there could be more offerings from the smaller U.S. maker if it scores a hit with the Jeep Grand Cherokee Diesel it revealed at the North American International Auto Show in Detroit last month.
Mazda, meanwhile, plans to become the first Japanese maker with a diesel in its line-up when it adds that option for the new Mazda6 sedan later this year.
European makers still dominate, however. With some Volkswagen models, diesels now account for more than a quarter of demand and VW Group of America CEO Jonathan Browning believes that would top 30% for the midsize Passat line if he could get enough diesel engines.
Sibling brand Audi scored an upset, several years ago, when its A3 turbodiesel was named Green Car of the Year at the L.A. Auto Show, besting an assortment of hybrids. Audi will add four new U.S. diesel models in 2014.
The Detroit Bureau: VW Goes Forward into the Past with the 'Black/Yellow Racer'
Britain's Mini, one of the few European makers not to offer a diesel, "can definitely envision (a diesel) for the next-generation, though we're not going to confirm it," product planner Patrick McKenna said in an interview this week. And diesels could be in the offing soon from Land Rover, as well.
Not everyone is convinced diesels will make major inroads in the American market. Skeptics caution that even stricter emissions standards are coming and could price diesel technology out of reach. They also note that diesel fuel isn't nearly as common as gasoline – though Forum director Schaeffer notes 52% of U.S. service stations now have at least one pump available.
The real test is likely to come with the launch of the Chevy Cruze, Jeep Grand Cherokee and Mazda6 diesel models. If demand comes close to expectations, expect plenty of other new models to follow.
For his part, GM President Reuss is confident that "There is, fundamentally, a place for diesel here."