Deutsche Bank shares fell more than 3 percent on Monday after Chief Executive John Cryan failed to secure a speedy deal with the U.S. Department of Justice over the weekend over the misselling of mortgage-backed securities.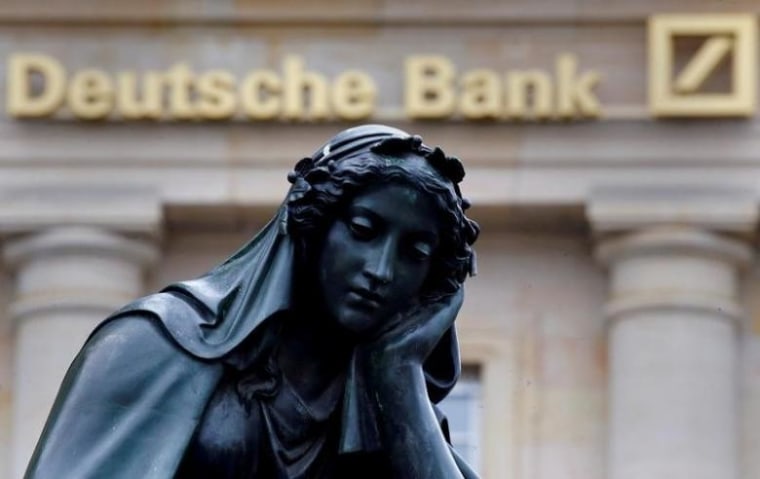 Cryan was attending the International Monetary Fund and World Bank's autumn meetings in Washington, raising hopes that he might personally negotiate down the $14 billion fine the DoJ has demanded.
"One had hoped that a quick agreement was possible," a German trader said.
Deutsche Bank shares pared losses in early morning trading but were still at the bottom of a flat German blue-chip index , down 3 percent at 11.74 euros.
"They had a bit of a bounce up last week, but I would still steer clear of Deutsche Bank," said Terry Torrison, managing director at Monaco-based McLaren Securities.
"They were never going to sort out the U.S. issues that quickly, and whatever happens, I still think they will need to have a rights issue."
Deutsche Bank is expected to issue new shares, sell assets, or both, once it knows the scale of the fine, to ensure that its capital ratio remains within regulatory limits.
It is struggling to restore market confidence, which took a blow when the $14 billion figure was leaked but which was already low as investors questioned whether Cryan had a credible plan to revamp the bank.