In November 2018, Robert Woods was training a new employee at a Dollar General store in St. Louis when an armed robber entered and fired several shots. One of the bullets hit and killed Woods.
"He was trying to change his life around," Shartrease Stanton, 26, his daughter, told NBC News. She had recently reconnected with her father, who was recovering from addiction. "I had dreams of him coming to Texas and meeting my daughter and seeing how I grew up. But he never got to."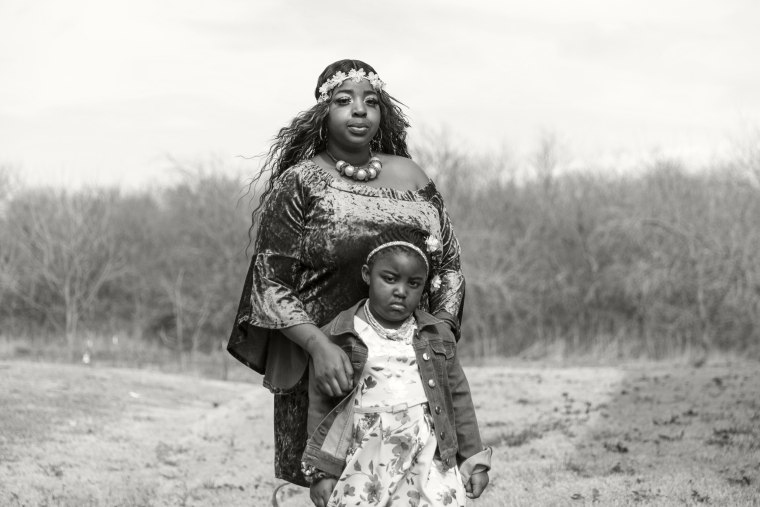 Stanton believes her father's death could have been avoided. Woods, 42, constantly complained about robberies at the store, she said.
"They were always stressed out," she said. The company would "bring security in and take them away, and then it would become a hostile situation again."
A growing company
Since the mid-1950s, Dollar General's beaming yellow-and-black signs have flourished across the country in some of the most rural areas. The company operates 16,000 stores nationwide, selling brand names at steep discounts in predominantly low-income areas that are too small for Walmart or other large grocery stores.
While most American retailers have been tightening their belts over the past few years, Dollar General has become a $40 billion behemoth, opening around three stores every day — and rewarding its investors with handsome profits.
Even in the midst of the global coronavirus pandemic, Dollar General is still growing. Its stock price reached a record high last month, as consumers lean on its stores to stock up on essential items. It announced it will hire 50,000 people to support the influx of shoppers.
But its explosive growth comes at what some say is a human cost.
"Dollar General is a company that has a business model based on essentially breaking the law and cutting corners when it comes to basic worker safety."
Stores are open for business with rodent infestations, rotting food, exposed electrical wires and broken toilets, according to an NBC News review of health inspection reports and interviews with more than a dozen current and former Dollar General workers.
Employees say they have been stabbed, shot, held at gunpoint, punched and pistol-whipped on the job. Some have been made to work by flashlight during regional electrical blackouts. Some are left alone in stores for hours, working under a payroll system so tightly controlled that managers say they work overtime stocking shelves, a cost-cutting measure that has led to multiple class-action lawsuits against Dollar General.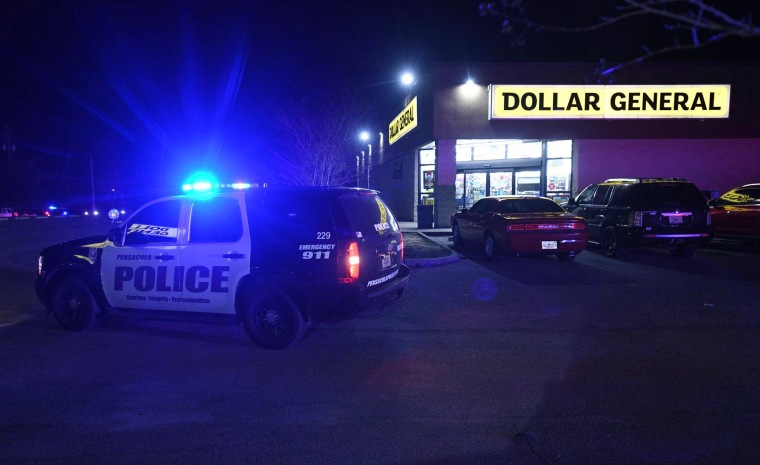 "Dollar General is a company that has a business model based on essentially breaking the law and cutting corners when it comes to basic worker safety," said Debbie Berkowitz, head of the worker safety and health program at the National Employment Law Project, a worker advocacy group, who has studied workplace violence at convenience stores.
Dollar General declined to specify its security measures to NBC News. But it said such measures "take into account not only federal and state laws and requirements, but also reflect the highest levels of retail industry standards and law enforcement agency recommendations."
It also added that its dedicated store-facilities team and landlord partners both address standards issues and work "to resolve any unsatisfactory conditions or maintenance issues that may arise."
Turnaround story
A family-led company for more than five decades, the Goodlettsville, Tennessee-based chain was sold in 2002 for $7.3 billion to Kohlberg Kravis Roberts & Co., a private equity firm now known as KKR & Co., after high gas prices hurt the budgets of Dollar General's low-income shoppers and led to a slump in sales.
KKR saw an opportunity to professionalize the dollar store, brought in former Duane Reade executive Rick Dreiling as CEO, revamped its merchandise, added inventory, extended store hours and ended the company's practice of buying closeout items to sell the following year.
Dollar General boomed after it went public in 2009 at the height of the Great Recession, finding a core customer in a growing market of budget-conscious consumers.
Now under CEO Todd Vasos, the company leads the dollar-store sector and competes with some of the country's biggest grocery chains. Dollar General's same store sales grew three times that of Walmart from 2017 to 2018, around 9 percent. Its market capitalization is twice that of Kroger, despite sales that total just one-fifth of the grocery giant's in 2018.
"They never rest on their laurels," said Anthony Chukumba, a senior research analyst with Loop Capital Markets. "They always think of ways to squeeze out more gross margin per square foot of their stores."
"We're in very, very good shape," Vasos told investors in March. "Probably some of the best that we've seen in — really, since I've been here for over 11 years."
Security issues
Many Dollar General stores are in areas with high crime rates — and some of those stores have been targets of violent robberies, according to an NBC News review of news reports. But even with those risks, few of the company's stores have dedicated security guards, according to interviews with current and former Dollar General employees.
A store in Oak Cliff, Texas, has been robbed or broken into at least 10 times, including four armed robberies in which workers were held at gunpoint, according to a lawsuit filed against the company in November 2018 by Labresha King, a former store manager. During one of the robberies, King held her co-worker in her arms as the victim died from a gunshot wound.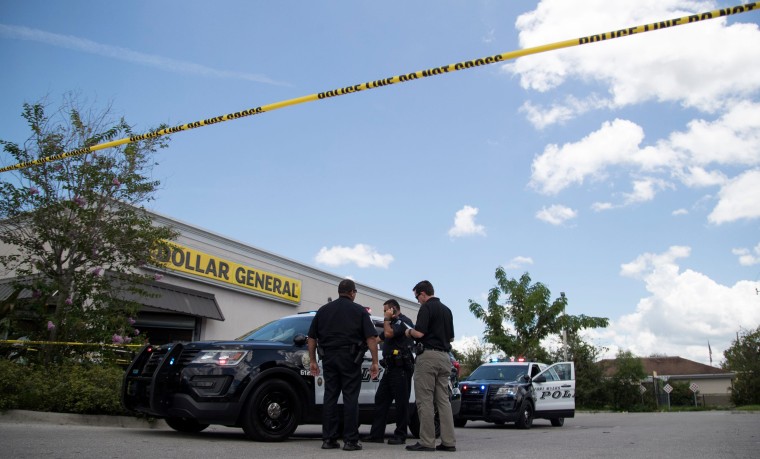 King accused the company of gross negligence, claiming it made a "conscious decision to discontinue security and not install the requested lights even after [the] murder" and despite workers facing a "constant threat of violent crime." The two parties are now arbitrating a settlement, said Kyla Cole, the lawyer representing King in the case.
King declined an interview. Dollar General declined to comment on allegations related to specific employment situations.
This case is just one of a string of violent robberies at Dollar General stores. In January, a Dollar General associate in Arkansas suffered a gunshot wound in the head and had to be airlifted to a hospital. In Florida, a teacher who worked part time at Dollar General to supplement her salary was shot in the stomach after she explained to two robbers that it wasn't possible to open the register without a sale.
In all, 27 workers and five customers were injured during violent robberies at Dollar General stores across the country from January 2019 to January 2020, according to 318 news reports analyzed by NBC News. During the incidents, four store associates and two customers were shot. Three store associates were stabbed.
In all, 27 workers and five customers were injured during violent robberies at Dollar General stores across the country from January 2019 to January 2020.
"Dollar stores are similar [to late night retail] where there is often only one person there," said Berkowitz, of the National Employment Law Project. "If there has been a robbery or threats of workplace violence, that should put the employer on notice."
Dollar General said it employs "a number of measures designed to create and maintain a safe work environment for our employees and a safe shopping environment for our customers." The measures take federal and state law into account and "reflect the highest levels of retail industry standards and law enforcement agency recommendations," the company said.
Work in a pandemic
Workers are now worried about a new threat in their stores — the coronavirus. Dollar General recently announced it will install about 40,000 sneeze guards and provide employees with gloves across its stores, the company told NBC News. It also said it will pay employees an additional dollar per hour worked over a six-week period beginning in mid-March, according to the announcement.
The limited number of employees per store, coupled with the company's promotional activity to attract more shoppers, makes it difficult to follow the recommended 6 feet of social distancing, according to an employee at a store in Michigan and a store manager in Oklahoma who both asked to remain anonymous because they were not authorized to speak publicly. Neither of the stores have had protective sneeze guards installed.
The manager said she was told to hire new employees, but has not been given additional hours on the schedule so they can start working.
"Just this morning it was 'hire, hire' and then an hour ago we have to be on a call for labor because 'you're over payroll,'" the manager told NBC News.
Dollar General did not respond to these specific allegations, but it said in a statement that "these are unprecedented times" and it is "committed to providing our employees and customers with a safe, healthful environment in which to work and shop."
Cost cutting
Dollar General stores are typically around 7,500 square feet, with no more than 10,000 items from household name brands. Each store costs about $250,000 to open, compared to several million dollars for the average grocery store or big box retailer. Right out of the gate, new stores can bring in around $1.8 million a year, according to Joe Feldman, a senior research analyst with the Telsey Advisory Group.
Yet the median annual income for store employees is $14,571, and stores are staffed with just one manager, one or more assistant store managers, and around three sales associates, according to 2019 figures from the company.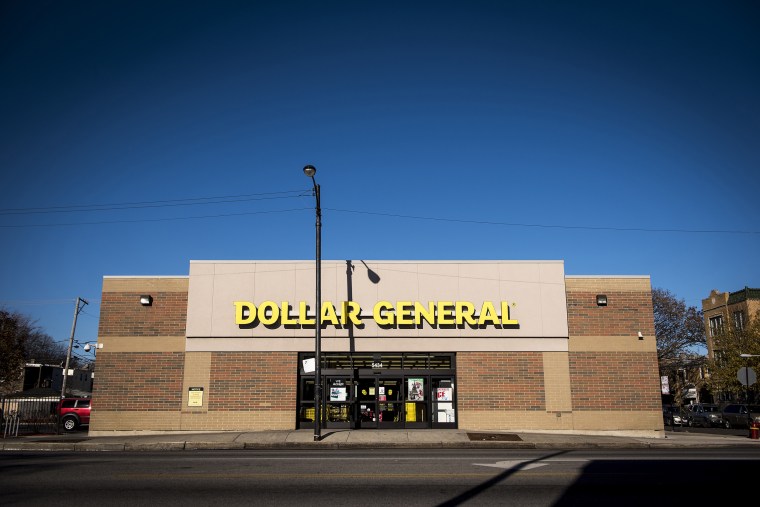 The strategy has led to pressure to keep payroll at or below budget, according to multiple lawsuits against the company across California, Pennsylvania and Tennessee related to unpaid wages. In one email included in a 2013 California lawsuit over unpaid wages, a district manager threatened to write up employees who did not take lunch break. But in the same memo, the manager says not to take lunch if staff is limited.
"So if you think you can take a lunch without being bothered and there is no other key person in the store DON'T DO IT," reads the memo sent in May 2015. "Don't punch out. That is your responsibility."
In January, the Superior Court of California, County of Riverside, preliminarily approved a $9.95 million settlement for more than 5,445 supervisors in California who may be eligible to receive back pay from Dollar General.
Pressured employees
The company's tight hold on payroll means salaried managers are often pressured to work up to 90 hours a week to keep their stores afloat, according to three interviews with current and former Dollar General managers. A manager in Florida, who spoke on the condition of anonymity because she says the company prohibits employees from speaking to the media, told NBC News she worked 70 to 90 hours a week for her first seven years on a $37,000 salary with no overtime pay.
She says she was at the store from 2 or 3 in the morning to clean, stock, do paperwork, manage vendors and organize products until 4 in the afternoon. While her overtime paid off for the company — she grew sales at her store from $700,000 a year to roughly $2 million — after a long tenure, she is tired.
"How do they get away with this? That is why people break," she said.
Some stores in Northern California required all employees to work through rolling power blackouts in October, according to a former manager of one of the affected stores. The manager, who also spoke on the condition of anonymity, said she was ordered to keep the store open in the dark. The district manager ordered workers to walk with customers holding flashlights and to write down what they purchased to ring up when the lights came back on. She personally bought nine LED lanterns so her staff could light up their paths in the store.
Dollar General "doesn't care about their employees," she said. "They care about making money, and that's it."
Since Woods' death on Nov. 1, 2018, St. Louis police have been called to the same store 120 times for reports of robberies, fights and suspicious customers.
The company did not respond to questions about these specific allegations. But it said in a March statement that each store's payroll budget is designed to "provide sufficient coverage to complete required activities, all while providing excellent customer service and maintaining a safe environment." It said it regularly makes exceptions to payroll budgets to accommodate specific store needs.
"We provide our employees with opportunities to grow and develop their careers while also providing competitive wages and benefits and world-class training and development, among other benefits," it added, noting that it has created more than 35,000 net new jobs to the U.S. economy since February 2015.
Building and sanitation issues
Dollar General's building hazards go beyond hasty remodeling jobs, according to interviews with 11 store workers and an NBC News review of local health department inspections.
In January, a Louisiana store had food that consisted "in whole or in part of a filthy, putrid, or decomposed substance" and "damaged items chewed by rodents," according to a Health Department inspection report. Health inspectors in Florida have also recently reported rodent droppings, leaking toilets, missing ceiling tiles, unfinished backroom walls and trash in backroom dairy coolers.
The Occupational Safety and Health Administration has cited the company dozens of times in the last decade for violating safety requirements as simple as leaving a clear path to a fire exit.
Download the NBC News app for breaking news
"Dollar General is committed to providing both employees and customers with a safe and clean store," the company said in a statement.
A legacy
When Robert Woods was killed, he left behind a family and dozens of other people who describe him as a kindhearted community member. Stanton, his daughter, said her father's job at Dollar General was part of his turning his life around. He had found an apartment and started studying to be a minister through the local Salvation Army.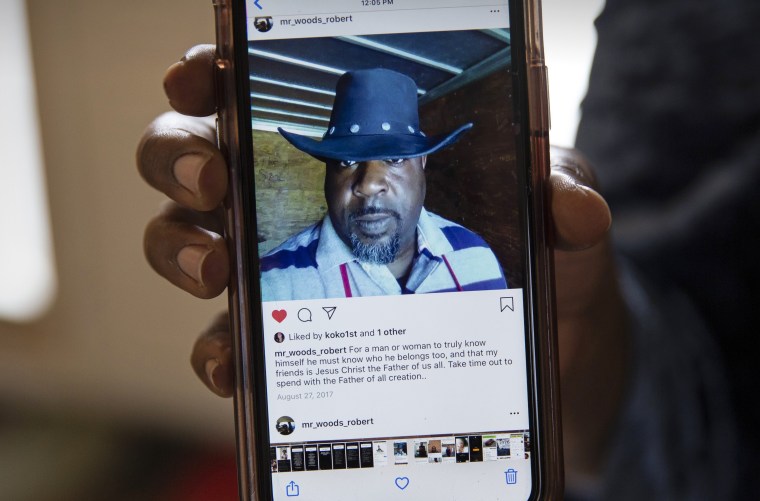 "He gave me hope that sometimes things are hard, but things work out in a way that's beautiful," she said.
Dollar General paid $200,000 to Woods' wife in workers' compensation, according to the family. Since Woods' death on Nov. 1, 2018, St. Louis police have been called to the same store 120 times for reports of robberies, fights and suspicious customers, according to St. Louis Police Department call records obtained by NBC News.
"No matter how they think about the people that work there, those people have families," Stanton said. "It's sad that it's a situation that continues to happen even after my father's death."
CORRECTION (May 11, 2020, 9 a.m. ET): A previous version of this article misstated the location of the store where Labresha King works. It is in Oak Cliff, Texas, not Sunnyvale (which is the name of the street the store is on).