Elizabeth Holmes, the founder of the blood-testing lab Theranos, arrived at a federal prison in Texas on Tuesday to start serving an 11-year, 3-month sentence for her role in the fraud that transpired at the now-defunct company.
She was found guilty of four counts of wire fraud in January 2022. Her conviction was the culmination of a saga that began nearly 20 years prior, in 2003, when she dropped out of Stanford University at age 19 to start a company whose technology she hoped could diagnose a multitude of medical conditions with just a pinprick of blood. Over the next decade, Holmes built Theranos into a darling of Silicon Valley, at one point valued at more than $9 billion.
Theranos attracted investments from high-profile moguls, including Rupert Murdoch, the Walton family (heirs to the Walmart fortune) and former Education Secretary Betsy DeVos. Theranos' board of directors would grow to include former secretaries of state George Shultz and Henry Kissinger; two former U.S. senators; and former Defense Secretary James Mattis.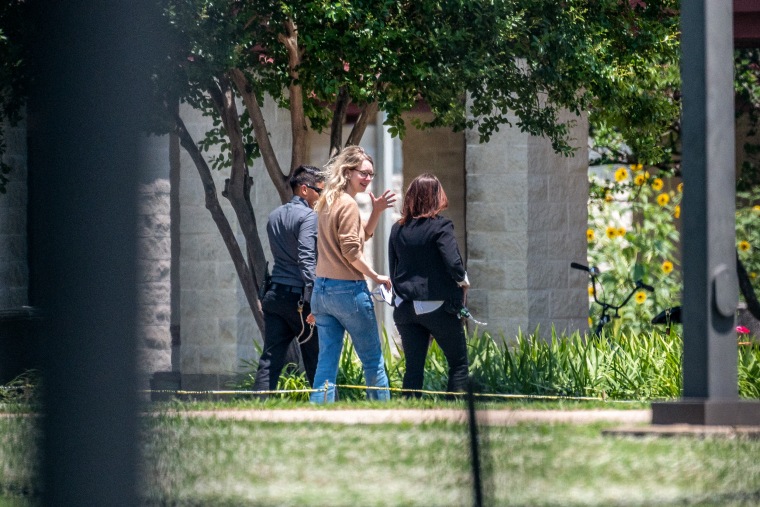 But Theranos' claims about its capabilities began to crumble following reports, led by then-Wall Street Journal journalist John Carreyrou, that the company's technology did not appear to work as claimed and that it could deliver faulty results.
By March 2018, the Securities and Exchange Commission had charged Holmes, as well as Theranos Chief Operating Officer Ramesh "Sunny" Balwani — who was also romantically linked to Holmes — with securities fraud. At that point, Theranos stripped Holmes of her control of the company and her stake in it. In June 2018, Holmes and Balwani were indicted on federal fraud charges. By the fall of that year, Theranos had announced it would dissolve.
Holmes' and Balwani's trials would be postponed by the pandemic until fall 2021. Holmes' defense largely consisted of claims that she was under the control of Balwani, an argument Balwani subsequently denied. Holmes also argued that she had not sought to mislead investors.
The jury rejected most of Holmes' arguments and delivered a guilty verdict. In fall 2022, Holmes and Balwani, who had also been found guilty, were sentenced. Experts say Balwani got a harsher sentence — nearly 13 years in prison — because of his experience running other businesses.
Along the way, various motions for appeals and delays were largely denied. Holmes, now 39, recently gave birth to her second child.
She will report to a minimum-security facility in Texas. Balwani, 57, began serving his sentence in April in California.
In a recent New York Times profile, Holmes indicated she still harbored ambitions to work in the medical technology industry.
"I still dream about being able to contribute in that space," Holmes said. "I still feel the same calling to it as I always did and I still think the need is there."