Expectations that the European Central Bank will announce additional easing measures on Thursday are running high, but experts are questioning whether the central bank's plans could be harming the euro zone's fragile banking sector.
Among the arsenal of measures ECB President Mario Draghi has at his disposal are pushing the deposit rate further negative territory, an expansion of the bank's trillion-euro bond-buying program which could include a longer list of assets available for purchase, and a new or revised low-interest, long-term loan program.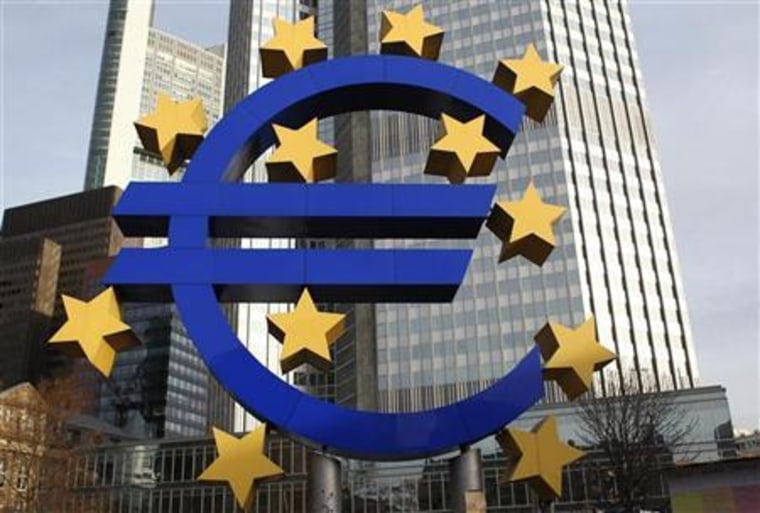 Negative rates - effectively charging banks to deposit money - have a significant impact on banks' profits as they cannot be passed on to consumers. Some analysts believe they amount to a tax on the banking system, compressing their margins. Indeed, the Euro Stoxx 600banking benchmark has fallen 26.5 percent in the past 12 months, with the drop most pronounced last month amid concerns over the quality of some lenders' balance sheets.
"The fear is that by cutting rates further, even with these promises to try and insulate the banks from the effect, you reignite all of these concerns," Matt King, Global Head of Credit Strategy at Citi told CNBC.
He added the risk with a further deposit rate cut was that it could be negative for the market and the banking sector in particular, while an increase in asset purchases would be much more positive. Any reference to the purchase of corporate bonds would be even more positive, he said, but unlikely.
Strong ECB action could pull the euro down versus the dollar, while disappointment could send the single currency higher. European stock markets opened higher and have bounced off some of the lows seen last month.
Murray Roos, Global Head of Sales for Equities and Prime Finance at Citi told CNBC said further measures would likely strengthen the equity market, but warned that the returns could be diminishing,
"In order for equity markets to sustainably move higher, one would expect, or need there to be earnings growth, And earnings growth we haven't necessarily come see through to a great extent."
Geopolitical as well as macroeconomic factors that conspired to make for a very volatile start to the year in equity markets were stabilizing somewhat, Roos said. Decisive action today could further reduce the uncertainty and volatility, he added.