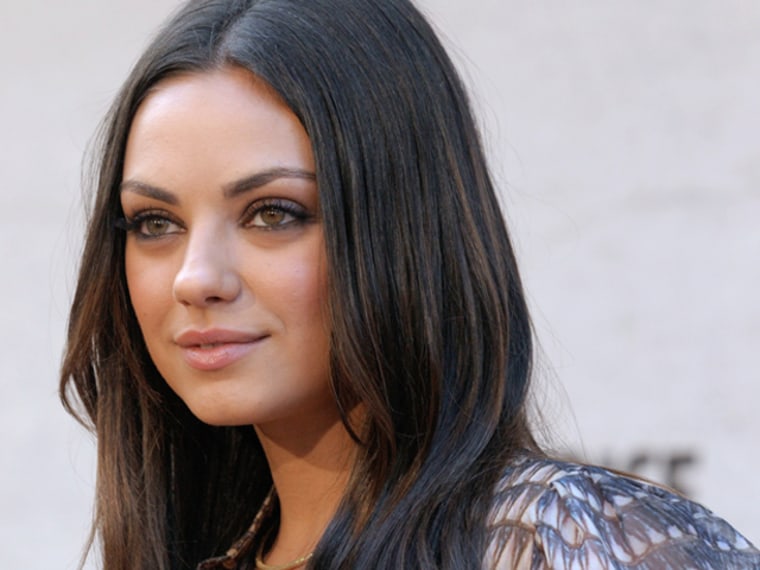 The star of films such as "Ted," "Friends With Benefits" and the TV series "That 70s Show" told CNBC in London: "I've just started investing in stocks, which is new for me."
"I'm an advocate of like put things in the bank, put it in a CD (a certificate of deposit), be safe. And I've been pushed kind of forward to take chances and then learning a little bit about the stock market and companies," she said.
Her words sparked a lively response on Twitter. Financial Acrobat, a trader and tweeter of financial news, warned that it could be a contrarian signal.
"When people like @FoxonStocks and @RealMilaKunis start talking stocks, we are normally at the very end of a bull market."
Read More: Dow's Best First Quarter Since 1998? Here's What Could Happen Next
Kunis' move comes as the Dow Jones reached an all-time high and logged its first 10th-straight winning streak since 1996 at the close on Thursday. The S&P 500 remains within a hair's breadth of its own record.
Kunis, however, remained coy about what stocks she's investing in, responding with a firm "no" when asked what her portfolio consisted of.
Barry Ritholtz, director of equity research at Fusion IQ, tweeted that he was glad she was sticking with her movie career.

"If she was giving up acting to become a daytrader, we'd have great contrary indicator!"