NEW YORK — Former drug executive Martin Shkreli, facing an indictment for engaging in securities fraud, replaced his legal team on Tuesday with a New York lawyer whose past clients have included former International Monetary Fund chief Dominique Strauss-Kahn and rapper Sean "Diddy" Combs.
Shkreli, 32, had gained notoriety before his indictment when Turing Pharmaceuticals, which he headed at the time, raised the price of a drug used to treat a dangerous parasitic infectio to $750 from $13.50.
Related: Martin Shkreli Is Out as CEO of Another Biotech Company He Founded
The lawyer, Benjamin Brafman, confirmed on Tuesday that he had been hired to represent Shkreli, who was arrested in December on charges filed in federal court in Brooklyn, New York.
"We are confident that he will be fully exonerated," Brafman said in a statement. "It is clear that Mr. Shkreli never intended to violate the law, nor did he ever intend to defraud anyone."
Shkreli, during an interview on Fox Business Network on Tuesday, said he was "excited" about hiring Brafman, whose clients have also included rock star Michael Jackson, football player Plaxico Burress and rapper Jay Z.
"You know, his track record is impeccable, and I think that to the extent that he's representing me going forward, I think we're going to put our best foot forward," Shkreli said.
The criminal charges against Shkreli stem from his prior management of hedge fund MSMB Capital Management and biopharmaceutical company Retrophin Inc.
Prosecutors said Shkreli had engaged in a Ponzi-like scheme, defrauding investors in MSMB and misappropriating $11 million in assets from Retrophin to repay them.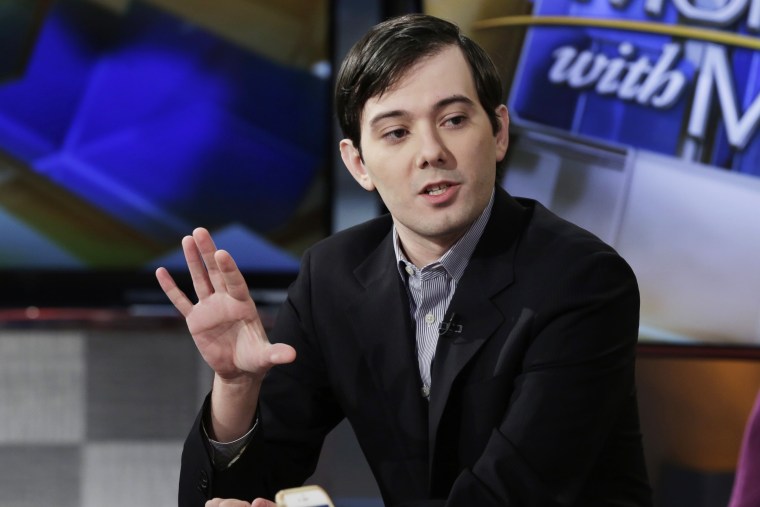 Shkreli, who has pleaded not guilty, had previously been represented in the case by law firm Arnold & Porter, but last month disclosed he planned to hire new legal counsel.
He is scheduled to appear in court on Wednesday, the day before he is expected to appear at a congressional hearing on drug pricing and assert his Fifth Amendment right against self-incrimination under the U.S. Constitution.
Related: CNBC: Ex-Pharma CEO Shkreli's Twitter Account Hacked
Brafman in 2001 secured the acquittal of Combs on gun and bribery charges stemming from a shooting in a New York nightclub.
He later represented Strauss-Kahn in 2011 in a sexual assault case involving a hotel maid. The charges were dropped later that year at the prosecution's request amid questions about the maid's credibility.
Brafman currently is representing Macau billionaire Ng Lap Seng against federal charges that he bribed former United Nations General Assembly President John Ashe.