The Boeing 787 Dreamliner, which was grounded for more than three months last year after batteries overheated, is soundly designed and safe to fly, a joint review by the planemaker and the Federal Aviation Administration said on Wednesday.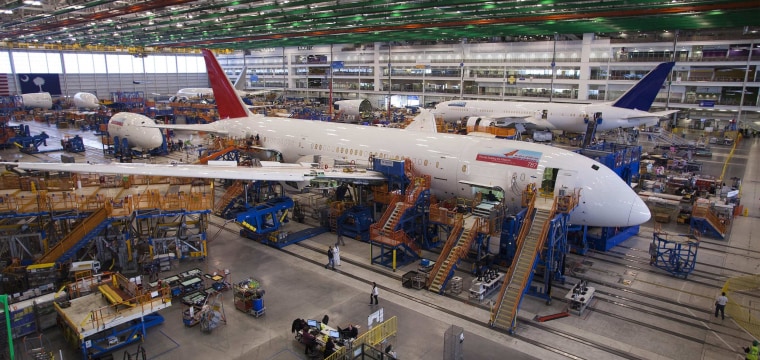 The review, which was initiated by the FAA after a battery fire aboard a 787 in Boston in January 2013, encompassed the entire plane, not specifically the battery issue.
It made seven recommendations for further improvements in Boeing processes and the agency's oversight, FAA Administrator Michael Huerta said in a telephone news briefing.
The Boston fire and another battery incident in Japan several days later prompted regulators to ground the plane for 3-1/2 months last year. The plane has also suffered a series of mishaps with brakes, fuel lines, electrical panels, hydraulics and other systems.
Boeing redesigned the battery, charger and containment system to ensure battery fires would not put the plane at risk, and the Dreamliner was returned to service. The cause of the battery problems has not been determined and is the subject of a National Transportation Safety Board investigation.
A battery aboard a Japan Airlines Dreamliner emitted white smoke and showed signs of melting in an incident two months ago at a Tokyo airport.
In January, Boeing's vice president for 787 support and services said the airplane's reliability was improving but still not satisfactory. Earlier this month, Boeing said "hairline cracks" had been discovered in the wings of 40 787 Dreamliner jets still in production, which arose after a change in its wing-maker's manufacturing process.
-Reuters and NBC News staff