/ Source: Associated Press
The U.S. Attorney's Office in Chicago said Thursday that it's appealing a sentence that included no prison time for the billionaire creator of Beanie Babies for hiding at least $25 million from U.S. tax authorities in Swiss bank accounts.
At H. Ty Warner's sentencing last month, Judge Charles Kocoras heaped praise on the toymaker for his charitable giving, declaring society was better served by letting him go free and giving him two years' probation instead of sending him to prison. Warner had faced up to five years in prison.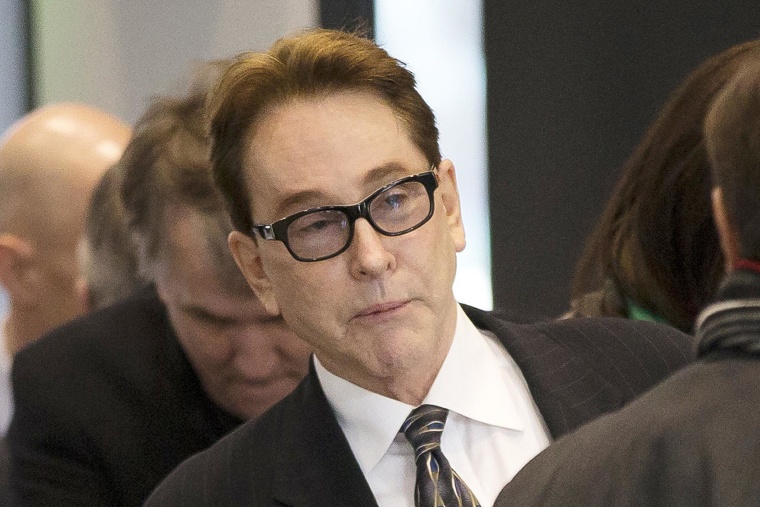 Warner, 69, of Oak Brook, Ill., was one of the highest profile figures snared in a long-running investigation of Americans concealing funds in Swiss bank accounts. Others convicted of squirreling away less money in Switzerland than Warner have done prison time.
Warner, who grew up poor, created the animal-shaped Beanie Babies in the mid-'90s, triggering a craze that made Warner spectacularly rich. Forbes recently estimated his net worth at $2.6 billion.
A one-page notice of appeal signed by U.S. Attorney Zachary Fardon was filed with the U.S. 7th Circuit Court of Appeals, and a full brief will be submitted later. Justice officials in Washington still must OK the appeal, but that's usually considered a formality.
In addition to probation, Kocoras ordered Warner to do 500 hours of community service at Chicago high schools. Earlier, Warner agreed to pay $27 million in back taxes and interest, and a civil penalty of more than $53 million.
During sentencing, assistant government attorney Michelle Petersen urged Kocoras to put Warner behind bars for at least a year.
"(Without prison time), tax evasion becomes little more than a bad investment," she told him. "The perception cannot be that a wealthy felon can just write a check and not face further punishment."