NEW YORK -- Not all the testers for Good Housekeeping's annual Best Toys list wear lab coats. Some are barely out of diapers.
For its 2012 list, engineers reviewed hundreds of toys for safety and educational merits. But the true test comes from 140 kids, ages 3 to 13, who play with the top 135 new toys at the magazine's product-testing laboratory in New York.
There are more price-conscious choices under $25 to choose from this year, according to the Good Housekeeping Research Institute, along with toys that teach, including robotics for very young children and sophisticated art projects and models for older kids. Others fall into the category of back-to-basics, abandoning tech in favor of more open-ended play.
"Parents can feel confident that our winners are safe, fun and encourage creativity, imagination, and problem-solving skills," said Rosemary Ellis, editor in chief of Good Housekeeping.
The winners of Good Housekeeping's 2012 Best Toy Awards are revealed in the December issue, on newsstands Tuesday: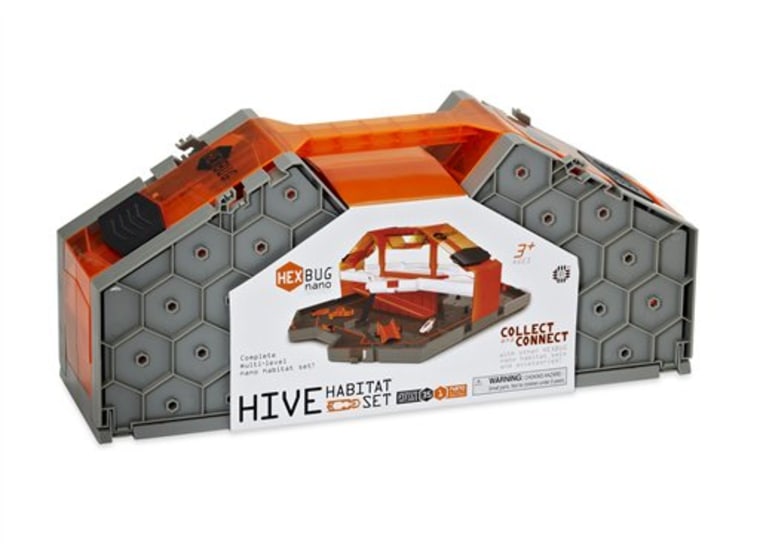 Ages 3 and up: The Hexbug Hive Habitat Set ($35) has mechanical bugs running through a customizable maze, and the Techno Source Glow Crazy Doodle Dome ($20) is a tent that allows children to draw on the walls with a green light wand.
Ages 4 and up: T.S. Shure ArchiQuest Architectural Elements ($30) is a set of wooden blocks "in fresh shapes and bright hues" while the Playmates Shellraiser ($35) is a car for Teenage Mutant Ninja Turtles ($10 each).
Ages 5 and up: Moose Toys Fortune Cookie Maker ($25) lets kids make their own fortunes and cookies with a little help from the microwave, and the Jakks Pacific Power Trains Auto Loader City ($40) has a five-car train and 18 feet of track for "an affordable alternative to die-cast models."
Ages 6 and up: The Moose Toys Micro Chargers Loop Track ($20) has fast-charging cars that shoot through a stunt track, the Crayola Marker Airbrush ($25) uses markers to create spray paint-style art and the Lego Friends Adventure Camper ($30) creates a motor home with dolls, bikes and a surfboard.
Ages 7 and up: The Techno Source Codee ($8) is a twistable chain of blocks that can be made into creatures like a bright flamingo or robot, and the Playmobil E-Rangers Headquarters ($130), has a swiveling LED spotlight and a working solar panel.
Ages 8 and up: The Silverlit Porsche 911 Carrera ($80) is a replica of the sports car that can be steered by iPhone, or kids can create colorful domino-type patterns with Colorfall from Marbles: The Brain Store ($45). Wild Planet Night Sight ($40) is head-mounted infrared night-vision goggles, and Hasbro's Bop It! Smash ($23) has players trying to hit a moving light
Ages 9 and up: The K'Nex Atomic Coaster ($71) is a motorized ride for dueling cars that requires assembly of more than 1,000 pieces.
Ages 10 and up: The Ravensburger 3D Building Set ($26) is a puzzle kit to create replicas of famous sites like the Eiffel Tower or the Empire State Building.