Wanted: General manager to oversee English countryside operations at collection of large stones erected in the Neolithic period. Familiarity with Druid rituals a plus. Pay: $99,000.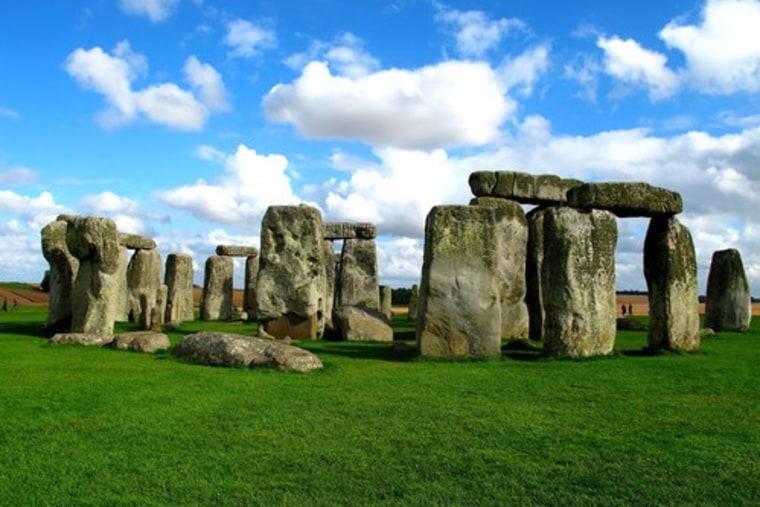 Stonehenge, built around 2,500 B.C. in Wiltshire, England, is seeking a general manager for the first time to run operations as the facility expands with a new visitor center and galleries and the noisy expressway nearby moves farther away.
Possibly the most famous prehistoric monument in the world, the ring of monolithic stones have fascinated people for thousands of years.
"We are looking for a dynamic and inspirational person to welcome the million plus visitors to Stonehenge each year including the tens of thousands who celebrate the sun-rise there every Summer Solstice," Tim Reeve, English Heritage's Historic Properties Director, said in a notice posted on the Stonehenge website.

Stonehenge has had an on-site manager before, but the new position will expand responsibilities as the staff will nearly double in size to 80, plus 100 additional volunteers, a spokesman for English Heritage said. The new facilities at the World Heritage site are expected to help attract up to 1.25 million visitors annually within four years.
Stonehenge got a pop culture boost with the 1984 metal-band mockumentary "This is Spinal Tap," when stage props for its "Stonehenge" song were mistakenly designed only knee high.
"They're looking for a manager?" Spinal Tap bassist Derek Smalls (aka actor Harry Shearer) replied Monday in an email to NBC News. "What do they think we've been doing for the past five years?"