The Federal Reserve did something on Wednesday that it hasn't done in nearly a decade — raised interest rates.
The nation's central bank announced it will raise by 0.25 percent to 0.5 percent its benchmark federal funds rate, which hit rock-bottom in 2009. The move is the first increase since June 2006.
Raising rates signals the end of a historic effort to stimulate growth and create jobs, and increase the price of borrowing money across the board. When the Fed raises its key rate, the cost of all other kinds of loans, from mortgages and car loans to credit cards and small business loans, will also likely go up.
While the cost of borrowing money is about to get more expensive, economists say the effects of this initial hike won't be drastic or immediate.
And there could be some silver linings on the horizon for consumers:
1. More incentive to save
If saving more for the future is your New Year's resolution, you may be in luck. Higher interest rates make it more attractive to save in a deposit account because you'll be better rewarded. Economists say it's the No. 1 benefit of a Fed rate hike. However, if you're hoping for noticeably higher returns on your savings, don't get too excited. Experts say it will take several hikes before there are significant benefits.
"They're not going to see any immediate relief," said Greg McBride, a chief financial analyst for financial information website Bankrate.com. "We are going to continue to be at a very low interest rate environment for some time to come. The fact is the Fed has taken interest rates so low that they're going to have to raise interest rates a bunch of times before we get to the point of no longer being low."
That also applies to credit cards, car loans or adjustable mortgage rates. The Fed's forecast suggests that interest rates will rise by a quarter-point roughly every three months in 2016, moves that would eventually have a ripple effect on every loan, credit card and investment.
Related: Is a Fed Rate Hike Bad News? It All Depends
McBride said that's why now is the time to get your financial house in order.
"You want to unload your variable rate-debt," McBride said. "Get rid of that adjustable rate mortgage, refinance into a fixed rate, look at your credit card debt, either grab one of those zero percent or other low rate balance transfer offers now while you still can or really work on accelerating your debt repayment because that debt cost is going to go up over time."
2. Lower costs
Consumer prices aren't gaining any steam, which is good news for American shoppers.
Prices paid by consumers for an assorted basket of goods and services, which is tracked each month by the Bureau of Labor Statistics' Consumer Price Index, didn't budge in November and are currently up only 0.5 percent year over year.
A positive inflation scenario after a rate hike might include lower prices of imported consumer goods, due to a likely higher exchange value of the dollar. If the Fed achieves its goal, inflation should remain under control, which means consumers will feel encouraged to spend on goods and services.
But with inflation at just 0.2 percent, well below the Fed's target 2 percent, the Fed may have some difficulty lifting consumer prices — mostly because of cheaper energy and oil prices.
3. Stronger dollar for traveling Americans
The U.S. dollar is already up especially against the euro and that gives Americans more buying power abroad.
Predicting changes in the foreign exchange market is difficult, but many economists say the dollar could strengthen further after the Fed hikes rates.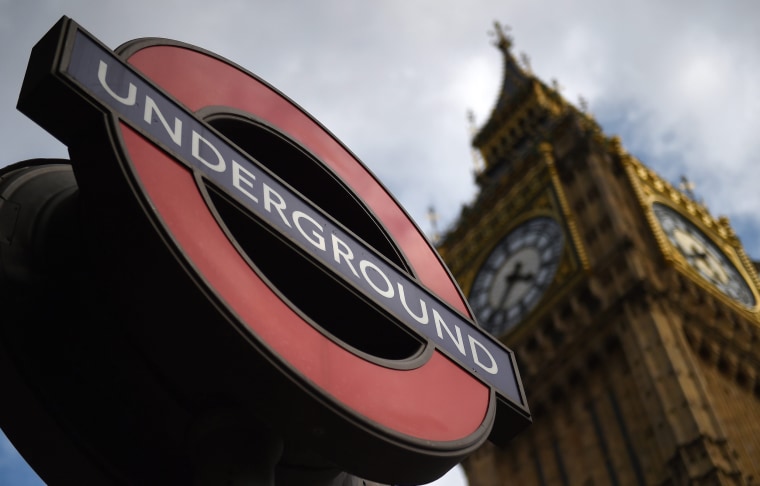 4. Would-be home buyers get off the fence
The first rate rise will nudge up the cost of borrowing to buy a home, but only very slightly. Still, fears of having less buying power could prompt a spurt in home sales in some markets — pushing those who have been considering buying a home off the fence.
"When there's impending change, people are motivated to take action," said Jonathan Miller, president and CEO of real estate appraiser Miller Samuel. "A pending rate increase by the Federal Reserve provides motivation for fence-sitters to act more quickly than they might have otherwise. It's less about the impact to mortgage rates, but rather a more visceral concern or fear of being left behind."
However, experts say there's no need to rush to buy a home or get a car loan tomorrow. Interest rates, even with a rise, are still very low and will remain historically low for some time.
5. Easier to get a loan
In the aftermath of the financial crisis, lending came to a screeching halt. It has resumed, but credit is tight. When interest rates rise, financial institutions may part with their money more freely — because banks have a greater incentive to loan out reserves at higher interest rates. That could make it easier for people to get a loan.
"It's a good thing for housing rates to go up because it eases credit," Miller said.
Economic growth has tended to run below forecasts in recent years. If lending picks up, that could be the added push that the overall economy has been lacking.
6. More income for retirees
The nation's seniors should enjoy better paydays. Higher interest rates on CDs and other financial instruments will help older Americans trying to live on their retirement savings.
That's the good news. The bad news is Social Security recipients, disabled veterans and federal retirees will not see an automatic cost of living increase in benefits in 2016 thanks to low inflation. This is just the third time that there has not been an increase in Social Security benefits.
Related: Fed's Rate Decision Will Have Big Impact on Housing
Fed Chair Janet Yellen has said in the past that she hears almost daily from retirees concerned about pitiful interest on their savings. "From the point of view of savers, of course, this has been a very difficult period," she has noted.
7. Stocks will trade on fundamentals
Fed chief Yellen has tried to reassure Wall Street that the central bank will raise interest rates ever so slowly and carefully, but she has acknowledged that there could be increased volatility in financial markets as the central bank starts making its moves.
The good news is that as the Federal Reserve embarks on what is known as "normalization," stock prices are likely to start making more sense and not just react to the Fed's every move.