More than a century after the sinking of the Titanic, three artifacts from the ship are slated to be auctioned by Lion Heart Autographs on Wednesday.
Among the items is a menu from the last lunch held on the ship. The artifact is expected to fetch between $50,000 and $70,000 at the auction, according to the online auction house.
The menu survived in the pocket of Abraham Lincoln Salomon, a wholesale stationer and one of 12 passengers to escape the sinking ship in lifeboat no. 1.
Passengers on the Titanic dined on fillets of brill, grilled mutton chops and custard pudding during the last luncheon on board the ill-fated ship.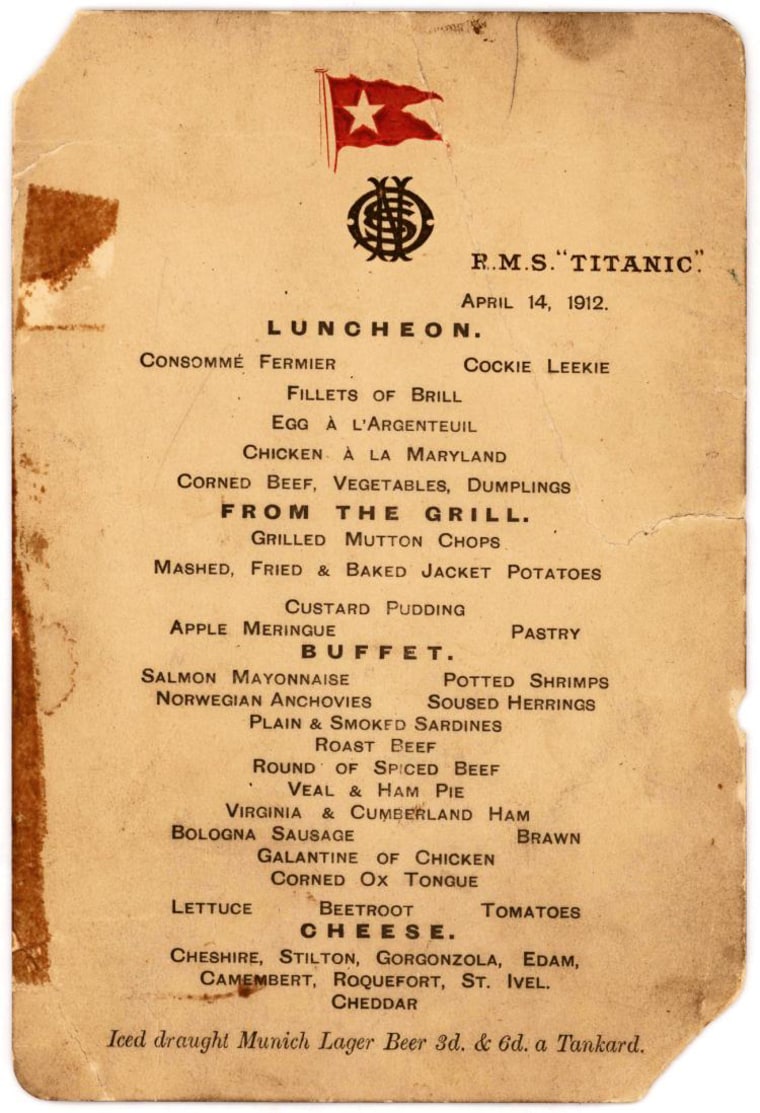 Two other menus have surfaced in recent years: one sold for about $120,000 in 2012 and another was donated to the Greenwich National Maritime Museum by Walter Lord, author of "A Night to Remember."
Lion Heart Autographs will also auction a rare ticket from the Titanic's Turkish baths and a letter written six months after the event by another surviving member of the infamous lifeboat no. 1.
'Titanic' Composer James Horner Dead in Plane Crash, Agent Confirms
Nicknamed the "money boat", it was alleged that the wealthy passengers of the boat — of which there were five, accompanied by seven crew members — had bribed the crew not to return to rescue more passengers.
The letter is estimated to be worth between $4,000 and $6,000 while the ticket could garner between $7,000 and $10,000.