/ Source: Associated Press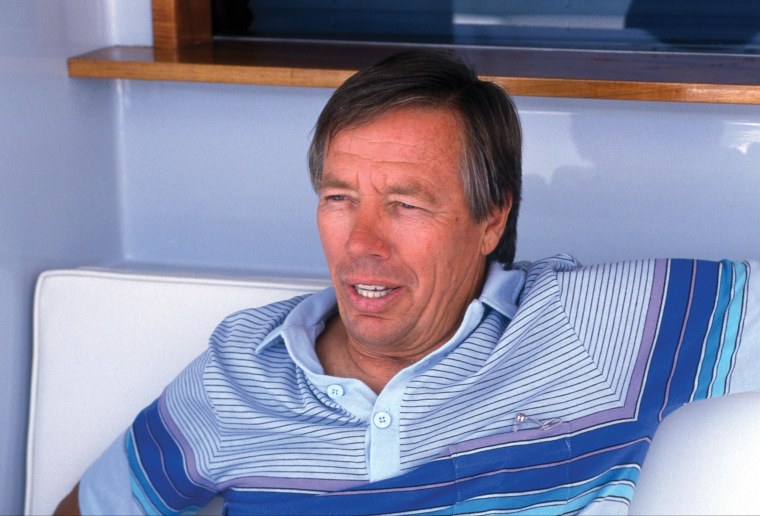 Two words — surfboards and Hobie — were all but synonymous in the early 1960s, when teenagers who saw movies such as "Gidget" and "Beach Party" rushed to the shores of Southern California to try a mesmerizing new water sport.
The lightweight, maneuverable boards built by a surfer dude known as Hobie carried people into the pastime that for decades had remained all but invisible outside California and Hawaii.
Hobart Laidlaw Alter (it's unlikely many users of his gear knew his last name or even if he had one) toiled in a small beachfront shop in Dana Point, cranking out those boards by the thousands.
Hobie surfboards eventually became the linchpin of a multimillion-dollar, worldwide empire that, by the time its unassuming namesake died last week, had grown to include catamarans, skateboards, beach wear and more.
Hobie died Saturday at his Palm Desert home after a lengthy battle with cancer. He was 80.
The man who revolutionized surfing with a cheap, lightweight, easily maneuverable board might have stayed out of the limelight for most of his life, but the boards and catamarans he created did not.
"The basic surfboard structure for 90 percent of the surfboards around the world remains the foam core that he developed, and that was 50 years ago," Steve Pezman, publisher of Surfer's Journal and a longtime friend of Hobie, said Monday.
As surfing spread around the world, Hobie moved on to sailing.
He had been a first-rate surfer, competing in Hawaii's Makaha International Surfing Championships in 1958 and 1959, and by the mid-1960s he was living in a beachfront home where he discovered it was impossible to launch a heavy sailboat from anywhere but a marina.
So he invented the lightweight Hobie Cat, a craft small enough to be strapped onto the roof of a car and light enough to be carried down to the beach and launched from the sand.
"Some people have described it as the great democratizing of yachting," Pezman said.