A seasonal job used to mean working a few hours at your favorite store in order to earn a little extra money and get a discount. But historically low unemployment and the soaring popularity of online shopping have upended the holiday hiring game, leading retailers to outbid each other to offer perks such as health insurance and college tuition in the battle to attract the best seasonal workers, as well as an improved chance at landing a permanent job.
"It was typical for seasonal workers to make $10 an hour 2-3 years ago," said Julia Pollak, a labor economist at ZipRecruiter. "Now, many stores are raising starting wages." Target is offering $13 an hour and FedEx and UPS are offering an average of $14 an hour this year.
"The labor market is tight," said Andrew Challenger, vice president of Challenger, Gray & Christmas, an outsourcing company. "Attracting seasonal workers is a challenge, and retailers and transportation and warehousing companies will need to offer competitive salaries, perks, and benefits to attract and retain talent."
Those benefits range from traditional in-store discounts of between 10 percent and 20 percent, to newer perks like flexible schedules, partial tuition reimbursement, online education — and even health and life insurance for eligible full-time seasonal workers.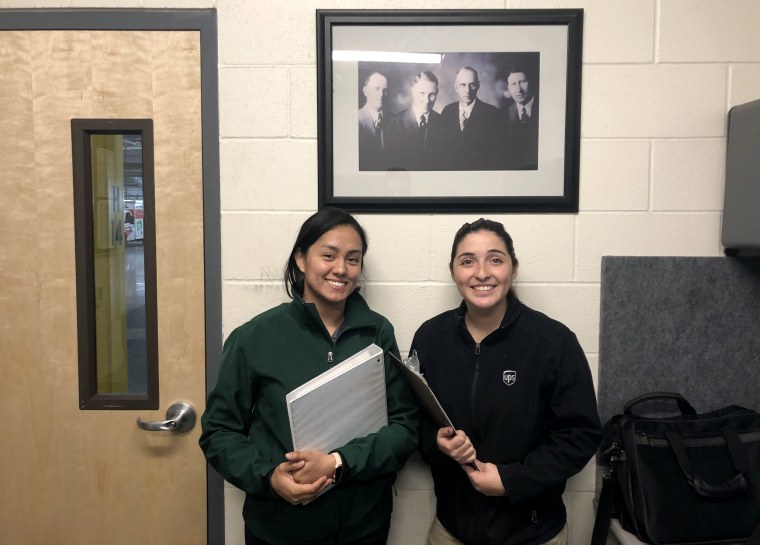 At UPS, getting a shot at health benefits after 60 days was a "huge plus" when Jema Albarran, 31, first applied for seasonal work at one of the company's hubs in Lathrop, California in 2017, along with flexible scheduling that let her "come in early and come out early."
She was also drawn by a chance to leverage her holiday work into a career. The company says one-third of its 123,000 permanent U.S. workers first started as seasonal employees.
"If you're trying to advance through management, UPS promotes from within," said Albarran, now a full-time supervisor.
Reflecting the rise in e-commerce, more of this year's seasonal jobs are in warehouse fulfillment center positions or picking items from shelves to fulfill online customers' shopping lists for delivery, said Pollak. Retailers are on track to hire about 500,000 workers this year, down from about 750,000 in 2014.
Target added nearly $50 million in payroll compared to last year to ensure that more team members are available to assist guests during peak times, and it has doubled the number of workers to fulfill online orders.
However, for the second year in a row, Walmart is not focusing on hiring a large number of new seasonal employees. Instead, it is allocating extra hours to existing employees.
"It has worked very well for us, and the feedback from customers and associates has been overwhelmingly positive," said Michelle Malashock, a Walmart spokesperson. "There may be some hiring on a store-by-store basis as needed, but the majority of our stores will be giving those hours to current associates."
That's good news for employees who want to earn more and have a fuller schedule. There's also a bottom-line upside for companies.
"It's less expensive to have existing employees be retained than to train new ones," said Jeff Weber, executive vice president at Instructure, a learning management software company.
Although low unemployment means it is harder to attract employees, there are also signs some retailers are being more selective about those they do hire.
"Target hired me on the spot," said Tara Pelletier, a 19-year-old in Harrisburg, Pennsylvania, who works two seasonal jobs as a style consultant.
She said she showed her fashion skills, and hiring managers complimented her positive personality.
That human touch is one of the main differences a brick-and-mortar store can offer over online shopping. The ubiquity and ease of same-day shipping means that customers who actually choose to enter a retail store are likely looking for interaction and a personalized experience.
To win the retail war this year, companies are choosing to put more emphasis on customer service skills and upsell opportunities over pure shelf stocking.