Grocery shoppers aren't the only ones seeing a surge in food prices.
Chipotle's feeling the pinch, too, and plans to pass along some of its increased costs to customers soon for the first time in three years.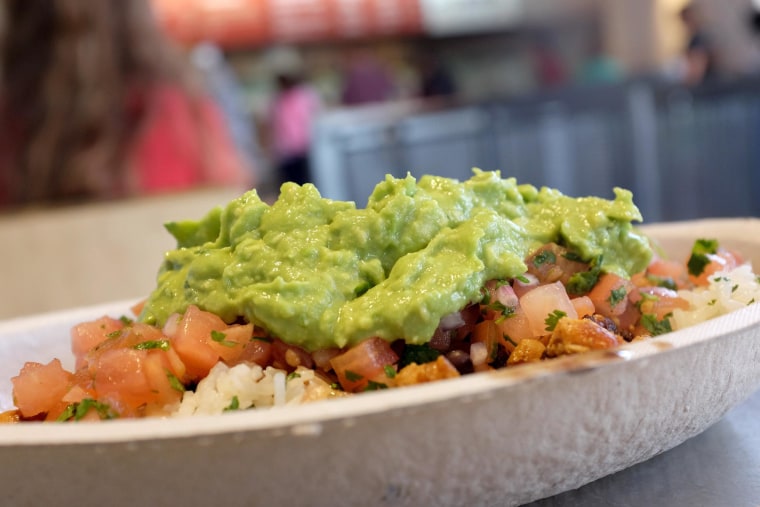 On the company's earnings call Thursday, Jack Hartung, the company's chief financial officer, said the burrito chain plans to raise prices by "somewhere in the mid-single digits" percentage-wise.
Customers will see the increases this quarter when the company begins rolling out new menus. By the third quarter, it will finish installing the new boards, Hartung noted.
In its last report, Chipotle blamed a drop in margins by 40 basis points in part to higher food costs for beef, avocados and cheese.
During the first quarter, food costs rose to 34.5 percent of revenue due to price jumps in beef, avocados and cheese. Hartung said "beef prices are expected to continue to move higher as supply remains tight" while the chain's steak costs are at all-time highs.
This could rise as high as 36 percent in April as food costs continue to eat into margins.
In early trade Thursday, Chipotle stock rose after the Mexican food chain posted fast-paced same-store sales growth and revenue that topped Wall Street's expectations.
After the first-quarter earnings report, its shares rose 5 percent.
Comparable restaurant sales jumped 13.4 percent despite poor weather throughout much of the U.S.
Net income rose 8.5 percent to $83.1 million, or $2.64 per share, compared with $76.6 million, or $2.45 a share. Revenue jumped 24.4 percent to $904.2 million from $726.8 million during the period.
Chipotle expects to open 180 to 195 restaurants this year.