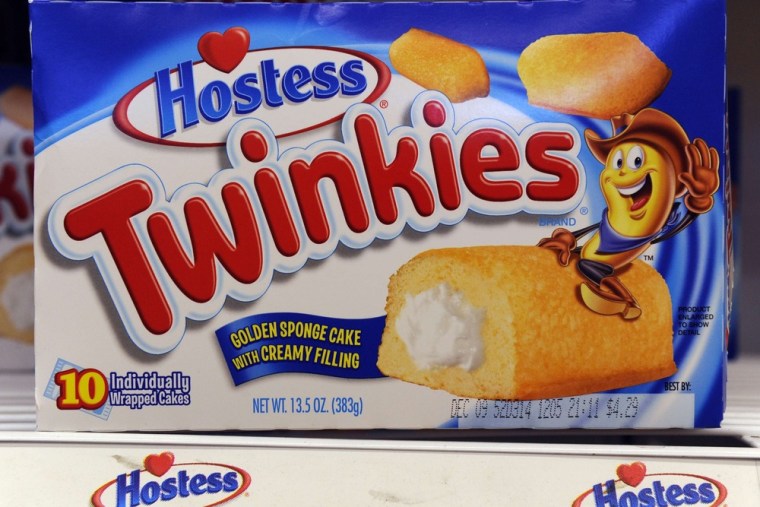 The bids for Twinkies and the other snack cakes of bankrupt Hostess Brands will be intensely competitive, company CEO Greg Rayburn predicted in a "First on CNBC" interview on Thursday.
Hostess has chosen a baseline offer of $410 million from private-equity firms Apollo Global Management and Metropoulos & Co. to purchase the brands, five bakeries and certain equipment.
More from CNBC: Private-Equity Firms Submit Hostess Rescue Plan
"The auction on the cake side — the Twinkie side — will be wild and wooly," Rayburn told "Squawk Box."
The so-called "stalking horse" bid by the private equity firms to buy the 82-year-old baker would serve as the minimum offer. Leon Black's Apollo is working with Connecticut billionaire C. Dean Metropoulos, owner of Pabst Blue Ribbon. Metropoulos is a former food industry executive who made a failed bid for Sara Lee in 2011.
Others bidders could still offer more at an auction that Hostess plans to hold next month — pending authorization from the U.S. Bankruptcy Court for the Southern District of New York.
The agreement does not require Apollo and Metropoulos to assume any of Hostess Snacks' liabilities or other obligations. 
In November, Hostess said it was going out of business, which resulted in the loss of about 18,000 jobs.
"I would love to have more people employed — re-employed — than less," Rayburn said on CNBC Thursday. "[But] the standard in bankruptcy court is the highest value."
Lead bids for some of the other Hostess brands, including an offer from Flowers Foods of $390 million for Wonder Bread, value all the company's assets at about $850 million.
The case is In re: Hostess Brands Inc et al, U.S. Bankruptcy Court, Southern District of New York, No. 12-22052.