Larry Flynt, the man behind Hustler magazine and Hustler clubs, announced Monday that he is offering an up to $1 million bounty for any "scandalous" clips of Republican nominee Donald Trump.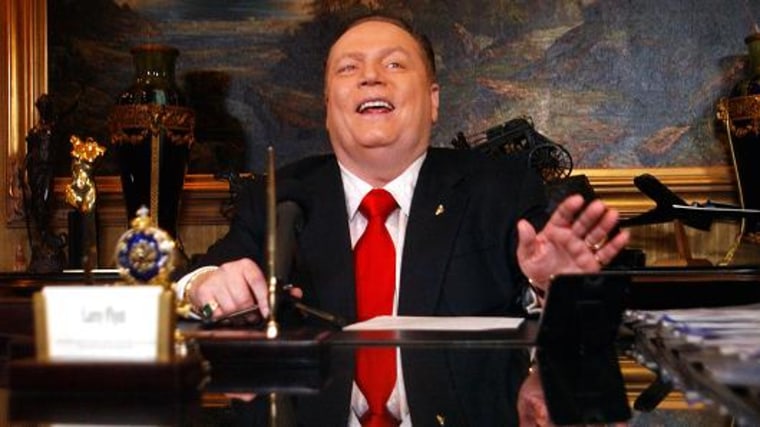 Specifically, Flynt is seeking "verifiable video footage or audio recordings for use prior to the November 8 election clearly showing Donald Trump engaging in illegal activity or acting in a sexually demeaning or derogatory manner." Hustler will pay the clip's provider if the company uses it in any way, a Monday news release said.
"I have always celebrated women. Women in all shapes and sizes. To treat a woman like Mr. Trump himself has is both disappointing and unbelievable, especially coming from someone who wants to be our President," Flynt said in a statement that explained that the pornography-peddling businessman took offense at Trump's claims of respect for women.
Consequently, Flynt "has made it his mission to call these hypocrites out and provide the public with as much information about their indiscretions as possible," the statement added.
Trump's campaign was rocked earlier this month after the release of 2005 footage depicting the New York businessman making crude comments about women, bragging about groping them. Trump has apologized for those comments, but some members of his own party called for him to drop out of the presidential race.
According to Hustler, Flynt made similar offers in 2007 and in 1998 for any prominent member of public office.