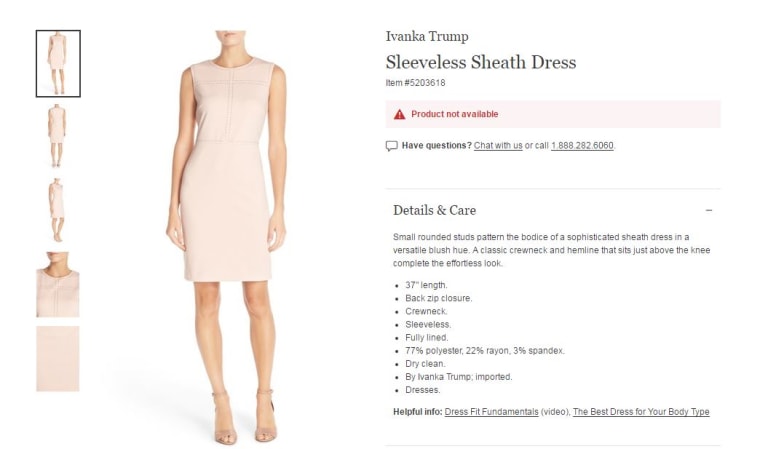 While Melania Trump may have taken a page out of Michelle Obama's speech, Ivanka Trump appears to have taken an entire chapter out of her father's book, "The Art of the Deal," shilling her own fashion collection from the stage of the Republican National Convention.
Donald Trump's fashion designer daughter — and one of his closest advisers — used her appearance at the RNC to promote her own dress line on Friday morning.
"Shop Ivanka's look from her #RNC speech," she tweeted, followed by a link to Nordstrom to buy the $138 form-fitting, baby pink dress she designed, and wore on Thursday. The dress is currently not available at the Nordstrom site nor at Macys.com.
Although her speech at the convention was well received overall, the dress promotion was not.
"Using your dad's presidential run to turn a buck. Classy," wrote one person on Twitter.
While supporters of Donald Trump may enjoy the outfit's "classic crewneck" and "effortless look," not everyone may appreciate the fact that his daughter's fashion line is unlikely to "Make America Great Again." The department store site lists the Ivanka Trump Sleeveless Sheath Dress as "imported."