Fifty points to Gryffindor!
Author J.K. Rowling, the magical mind behind "Harry Potter," turned 50 years old Friday and her reign as literary queen is stronger than ever.
Rowling had an estimated net worth of more than $1 billion in 2014, according to the Sunday Times' UK Rich List — a combination of the writer's impressive book sales and, in no small part, to the success of the "Harry Potter" films.
The entire franchise was estimated to be worth more than $24 billion in 2014, according to IMDB and Scholastic Children's Books. But it is set to skyrocket with the addition of a trilogy of new films based on her book "Fantastic Beasts and Where to Find Them," a companion to the "Harry Potter" series, and a play titled "Harry Potter and the Cursed Child" set to open at London's Palace Theatre next summer.
"The eight films produced by Warner Bros. have grossed more than $7.7 billion in worldwide box offices, according to Box Office Mojo."
Similarly, the books have grossed more than $7.7 billion, and that total will only grow as publisher Bloomsbury prints editions with new cover designs and full-color illustrations.
Will J.K. Rowling cast a spell over the theater?
In addition to publishing seven "Harry Potter" novels and three companion books, Rowling has written a standalone novel, "The Casual Vacancy" and three books under the pseudonym Robert Galbaith, the most recent of which is due out in October.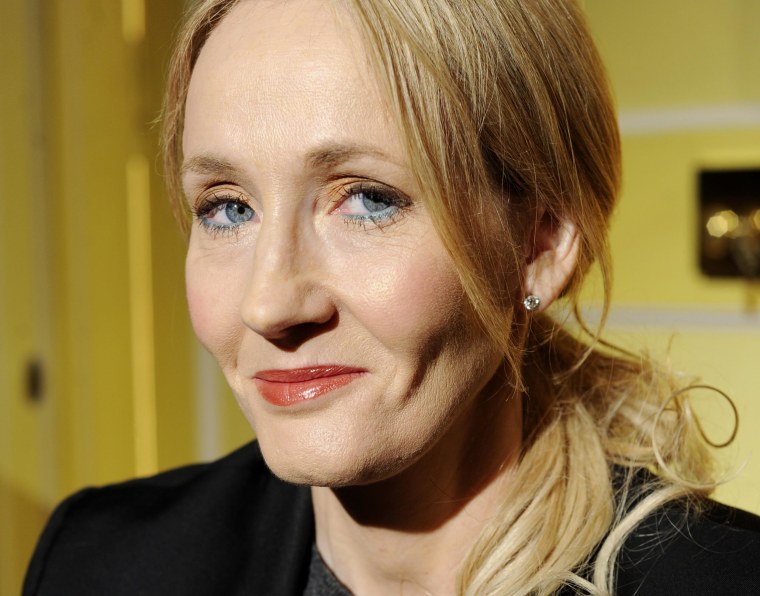 If record-breaking novels and films aren't enough for Rowling's legion of fans — more than 5.04 million followers on Twitter and 4.3 million likes on Facebook — there's always a visit to The Wizarding World of Harry Potter.
With locations currently in Orlando, Florida, and Osaka, Japan, and another headed to Hollywood, Potterheads have ample opportunities to sip on a $6 Butterbeer and bask in all that Rowling helped create.
While Universal would not discuss financial details, reports estimate that Orlando's Wizarding World cost about $265 million to construct and the Osaka-based park cost $442 million.
A White Children's Book World? It Still Is, Says Author of New Study
"Full-year revenue increased 17.3 percent to $2.6 billion and operating cash flow grew 16.4 percent to $1.2 billion (for Universal's theme park segment.) Fourth-quarter revenue increased 29.9 percent and operating cash flow grew 37.6 percent driven by the continued success of Orlando's Harry Potter, Comcast Chairman and CEO Brian Roberts said during an earnings call in February.
But Rowling's empire isn't all theme parks, chocolate frogs and wands.
After reading a piece in the Sunday Times about children being kept in caged beds in institutions, she was inspired to start her own charity called Lumos. The charity caters to children worldwide who are living in orphanages and institutions because of their economic status, disability or ethnicity. Rowling's Lumos works with partners to replace institutions with community-based services that give these children health care, education and more.
In support of the foundation, Rowling auctioned a copy of one of the seven special editions of "The Tales of Beedle the Bard," in 2007. That one sale ultimately raised 1.95 million pounds ($3 million) for the charity, and when the book was widely published, in aid of Lumos, it became the fastest-selling book of 2008.
Disclosure: Universal Studios and Universal Parks & Resorts are divisions of Comcast's NBCUniversal, the parent company of NBC News and CNBC.