Some rappers start clothing lines. Others start venture capital funds.
Rapper Jay Z is putting his money to work in start-up and technology investing, Axios reported on Tuesday.
Unnamed sources told Axios that Jay Z (Shawn Carter) will partner with venture capital firm Sherpa Capital, which has invested in companies like Uber, Airbnb and Slack.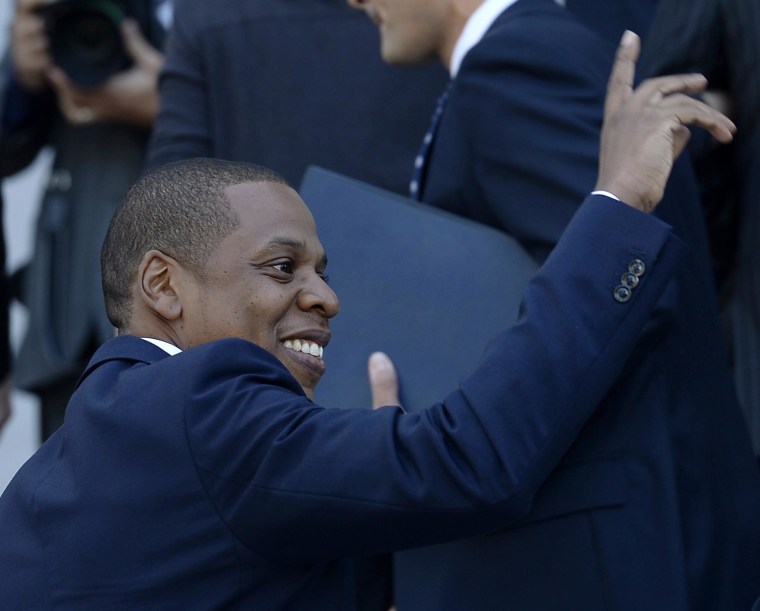 The "99 Problems" singer — who is married to pop star Beyonce — is no stranger to the business world.
Jay Z's entertainment company, Roc Nation, has made some investments in tech startups such as private-jet rental company BlackJet and French audio equipment company Devialet, according to Crunchbase. Jay Z will partner with Roc Nation president Jay Brown for the new fund, the report says.
On top of Roc Nation, Carter has invested in Uber and music streaming service Tidal.
By setting up a firm, Carter joins a growing crowd of celebrities that are bringing their brand to the tech world. Kobe Bryant, Lupe Fiasco,Robert Downey Jr. and Justin Bieber have also done technology deals.
Jon Vanhala, who became a start-up investor and advisor at Crossfade Partners after a career at Universal Music Group and Island Def Jam Music Group, told CNBC last year that performers tend to have "built-in empathy" for early stage creators.
"They were unknown at some point and now they are global social super stars," Vanhala said. "They all started out somewhere. Ninety-nine percent had to battle their way up....They know how challenging it is got get someone to pay attention to you."
CNBC has reached out to Roc Nation for comment. Sherpa Capital declined to comment to CNBC.