Actress Kate Hudson's sportswear brand Fabletics is giving women of all sizes the chance to tap into the athleisure trend. Her collection of active wear is now available in extended sizing, and spans from XXS to 3X.
"We don't see this as the introduction of a separate line but an extension of our brand that now allows us to embrace all the amazing women who are, or want to become, part of our community. Our mission is to support all women on their journey to live a healthy, active lifestyle," she told MSNBC.
It's a mission Hudson has felt passionately about since the very beginning when she launched Fabletics in 2013. Her collection of bright patterns, fashion-forward designs, and high-quality fabrics has helped her grow from an exclusively online business to now having 18 retail locations nationwide with more in the pipeline.
Though she doesn't have a traditional background in business, Hudson said her acting career has helped her innovate and bring new ideas to the table.
"As a creative you go in and you think, 'Oh, I could never be a businessperson. My brain doesn't work that way,'" Hudson said. "But then you realize that it's as creative as being on a set for me and I don't think that the formula in business is always working."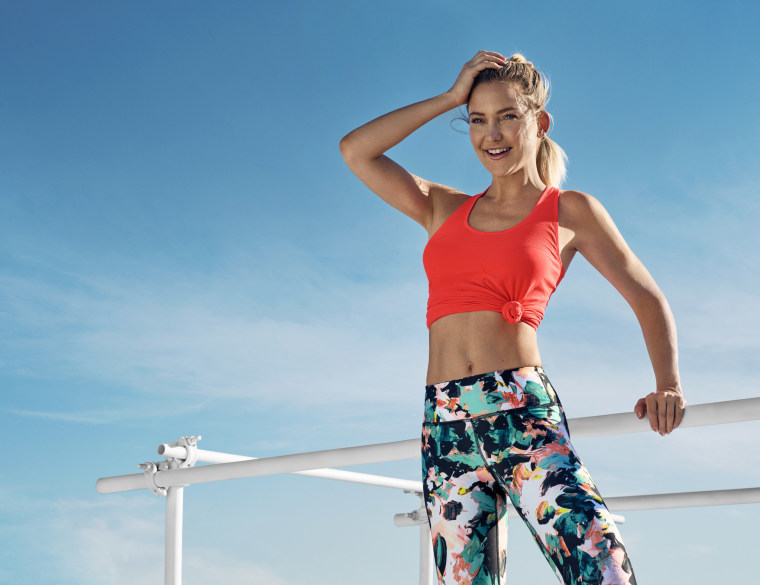 But don't expect her to trade in the red carpet for a boardroom any time soon.
"I wouldn't be able to do this without my partners," the award-winning starlet said. "The whole TechStyle family and what they do, I don't know if that would have been my choice job for me personally, as an actress. I'd like to keep my day job. "
And for Kate Hudson, the core of Fabletic's success has been authenticity that women everywhere can relate to — and, more importantly, want to be a part of.
"You could have a company and you could be doing all the right things," said Hudson. "But when it's really authentic and you know that the message behind it is something that someone believes in, I think people get on board because they want to be a part of it."