Kobe Bryant was best known for bringing his competitive spirit to the basketball court — the "mamba mentality," as it was called — but in recent years, he also applied it to the business world.
Bryant, who died Sunday in a helicopter crash that also took the life of his 13-year-old daughter, Gianna, and seven other people on board, emerged after a decorated career in the NBA as a force in a variety of industries and a voice on multiple social issues, efforts that were on the way to pushing his career beyond those of many of his NBA peers.
"He was moving from success to significance," said Lee Igel, a professor at the Tisch Institute for Global Sport at New York University. "Most people got to know him as a high schooler. We were watching him grow and watching him change and take what had been his successes on the court and channeling them into these acts of significance, into things that mattered to him."
Many professional athletes, from fellow Laker Earvin "Magic" Johnson and Chicago Bulls legend Michael Jordan to boxer George Foreman and golfer Arnold Palmer, had paved the path to successful business careers with traditional investments in sports teams, clothing brands and restaurants.
But Bryant pushed the idea of a post-sports career into the 21st century. His dealings touched a range of businesses, including a media production company and a venture capital fund to invest in tech, media and data companies.
Bryant, who spent part of his childhood in Italy and spoke the language fluently, was also one of the first athletes to realize the value of embracing a global image. It's something he carried over into his business ventures by pursuing opportunities in China.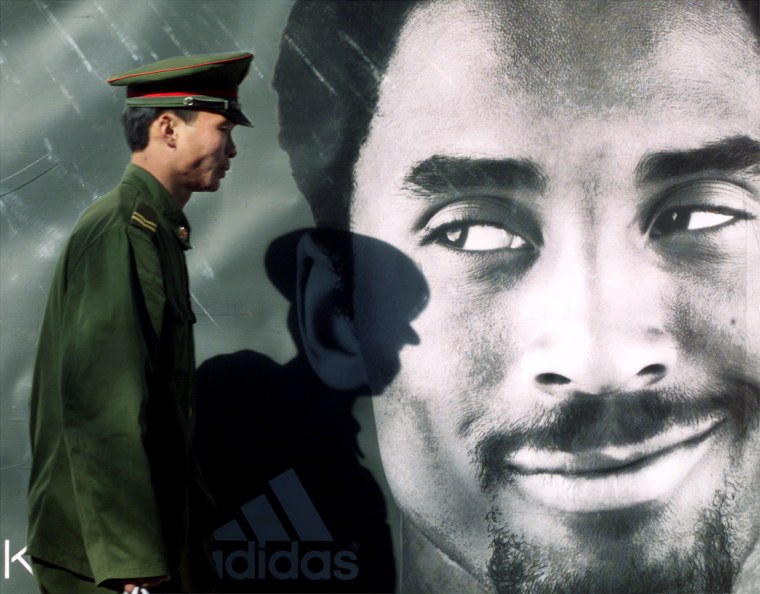 During his 20 years in the league, Bryant focused on growing the game overseas, especially in China, where he became one of the country's most popular players. In addition to serving as a global ambassador for the NBA in China, Bryant partnered with Alibaba to release a documentary called "Kobe Bryant's Muse." He appeared in a Chinese reality show called "Kobe Mentu" and launched the Kobe Bryant China Fund to raise money for education and sports in the country. A statue of him was erected in front of the Guangzhou Academy of Fine Arts' Sculpture Museum in Guangzhou.
Bryant was "really ahead of his time in recognizing the power and role of the NBA athlete globally," an NBA source familiar with the matter told NBC News.
"Kobe was one of the first players to truly recognize China as a market ... to not only build his personal brand but also grow the actual sport," the source said. "He was involved with clinics and camps from the early days, going over there with Nike and others to spread the gospel of the game, maybe even laying the foundation for his post-career."
Bryant became one of the youngest people ever to play in the NBA, entering the league at 17 and quickly becoming one of the sport's most recognizable figures. He landed several lucrative endorsement deals from sponsors, including Nike, Coca-Cola and Nintendo.
In 2003, Bryant was accused of sexual assault, an allegation that was later dropped. Bryant denied any wrongdoing but said he did have sexual contact with his accuser. McDonald's dropped him as a spokesperson.
In the years afterward, Bryant worked to repair his public image, an effort bolstered by his business and social efforts.
By his retirement in 2016, he had earned a then-record $680 million, according to Forbes.
While his venture capital portfolio was broad, with investments in a video game developer, a sports drink maker and a legal services company, Bryant also used his businesses to promote diversity in media and fund other causes he embraced.
In 2016, he announced a partnership between his production company, Granity Studios, and Sports Illustrated to create an animated short called "Dear Basketball." The film, based on a poem he wrote to announce his retirement, went on to win an Oscar in 2018.
During a media tour following his win, he openly talked about how the award imbued him with a greater sense of responsibility.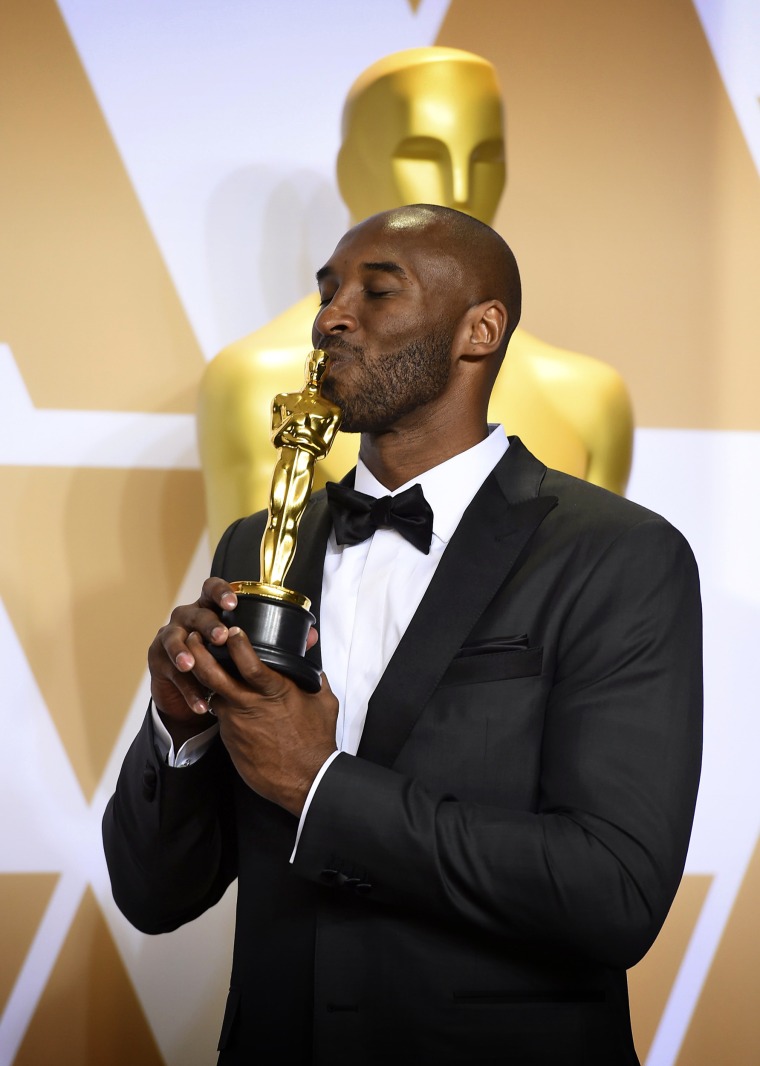 "How do I provide more opportunities for even more diverse and new voices to be heard in this industry?" Bryant asked during a "Jimmy Kimmel Live!" appearance. "In the animation business, there's a serious lack of diversity."
Bryant also remained a major figure in the basketball world. He talked often about his daughter's love of basketball and how it shaped his own experiences. He championed her involvement in the sport and said he hoped to see her one day playing in the WNBA. Bryant also had a show on ESPN+ called "Detail," in which he would break down game film to teach people the intricacies of the game.
"[H]e will be remembered most for inspiring people around the world to pick up a basketball," NBA Commissioner Adam Silver said in a statement. "He was generous with the wisdom he acquired and saw it as his mission to share it with future generations of players, taking special delight in passing down his love of the game to Gianna."
Among Bryant's most successful investments was one of his earliest — a $6 million stake in sports drink BodyArmor that reportedly ballooned in value to $200 million after an investment from Coca-Cola in 2018.
Bryant told CNBC in 2016 that his advice for young players was to realize that their careers are short and that they need to plan far beyond retirement and find something worthwhile to invest in.
"The question needs to be, 'What is my passion?'" he said. "Not 'Where can I create the most value or generate the most revenue?' But 'What is my next passion?' When you find that next passion, everything else will make sense."