Come June, there will be 18 fewer Kohl's stores across the U.S.
On a conference call with investors after its fiscal fourth-quarter earnings report Thursday, CEO Kevin Mansell acknowledged these planned store closures represent what is likely the first time in the company's 52-year history as a department store that it is closing multiple stores at a time. CFO Wes McDonald went on to say that Kohl's has only shuttered about five locations since he joined in 2003.
Meanwhile, the Wisconsin-based retailer said that it will pilot a smaller, 35,000-square-foot Kohl's in seven U.S. markets, an additional two off-price stores and enter the outlet space with 12 Fila stores.
Combined, these real estate experiments indicate Kohl's, whose revenues have stalled at roughly $19 billion over the past four years, is willing to explore new ways to boost its sales and profitability.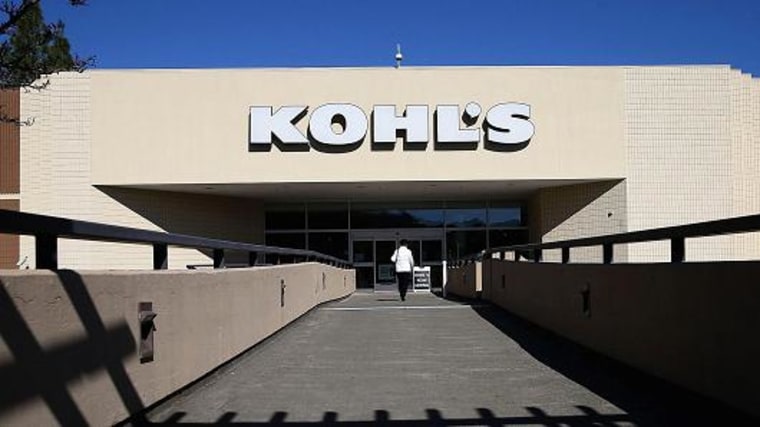 Still, some analysts remain skeptical the retailer will be able to deliver on its financial targets, as it combats elevated inventories and an overall shift in spending away from department stores.
"Kohl's enters 2016 with high inventory in what has been a highly promotional and competitive retail sector," Citi analyst Paul Lejuez told investors. "We expect pressure on sales and margins to continue."
The 18 stores that Kohl's will close this summer are expected to generate $55 million in savings, and represent less than 1 percent of its total sales. Mansell said these stores were selected due to their overall sales and momentum, their overhead cost and the amount of overlap they had with nearby stores.
But the shift in strategy isn't limited to exiting underperforming locations. When considering the seven new small-format stores Kohl's intends to open this year, along with the two additional Off/Aisle stores and 12 Fila outlet stores it has planned, the chain's store count will actually increase by three. That represents more of a change in strategy as opposed to a broad-based approach to cutting costs.
Long term, Mansell said it's too early to say what its store footprint will look like. Management plans to watch the performance of these new locations through the fall and holiday season — as well as see how much of its closed stores' sales transfer to nearby locations or online — before it can better determine what its portfolio will look like.
"As painful as it is to close stores, we applaud Kohl's for taking action that is necessary in order to compete more effectively in a more complex and challenging retail environment," Carter Harrison, an analyst at the Conlumino retail research firm, told investors. "It is especially encouraging that such a move is only one part of a wider package of measures, many of which involve more positive steps to reinvigorate the company."