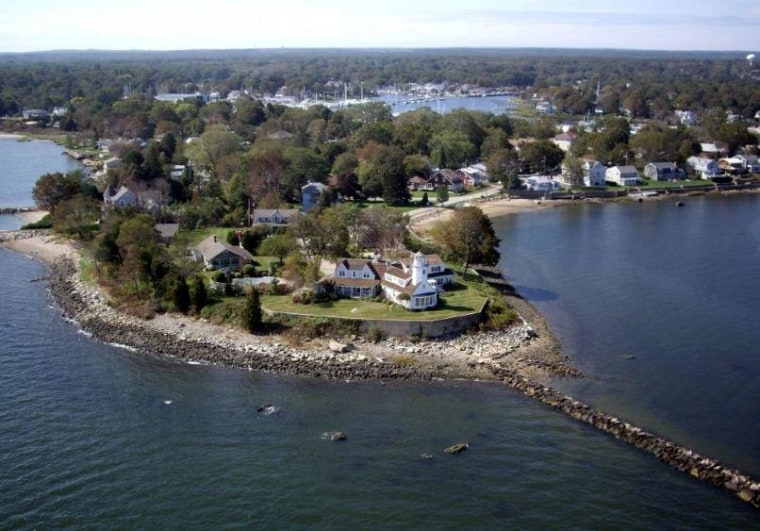 1 Poplar Ave., North Kingstown, Rhode Island
Asking price: $6.45 million
For many years, the Poplar Point lighthouse was the beacon guiding ships in Wickford Harbor, a protected inlet in Rhode Island's Narragansett Bay. Built in 1831, the structure — listed as the oldest wooden lighthouse in America — is left over from an era before GPS and satellite.
Because of the size of the harbor, Poplar Point lighthouse wasn't in service long. In 1882, the lighthouse was darkened and later sold at auction for $3,944.67 in 1894.
When the lighthouse was first built, the caretaker's living area was a stone cottage, measuring just 40 by 20 feet. The home was slightly expanded in 1932, again in 1966, and when the current owners took over in 1987, they undertook the task of continuing to expand and renovate the entire property.
Today, the home at 1 Poplar Ave., North Kingstown, RI 02852 is more than a stone caretaker's cottage. It's now a full estate measuring 4,563 square feet with 4 bedrooms, 4.5 bathrooms, a detached guest house and garage. Although completely updated, the home still retains much of the original feel, says listing agent Judith Chase.
"It still has tons of the old charm and nautical detail of the old lighthouse," she says.
Spanning 1.66 acres on a private peninsula, the home juts out into the harbor with spectacular views of the bay.
"It's a beautiful front-row seat to everything that happens," Chase said.
The home's location in the picturesque town of Wickford only adds to the property's appeal.
Chase describes Wickford as a "darling Nantucket-type town." The home is within walking distance of many of the town's charms.
According to Zillow's mortgage calculator, a monthly payment on the lighthouse would be $23,067, assuming a 20 percent down payment on a 30-year-fixed mortgage.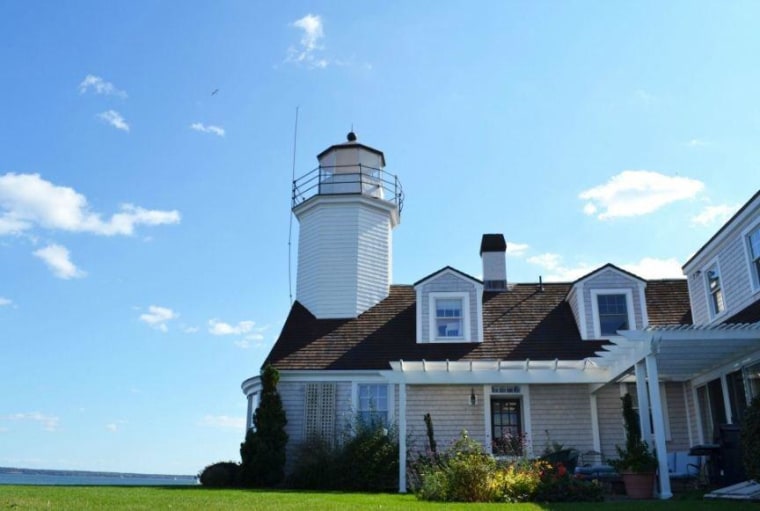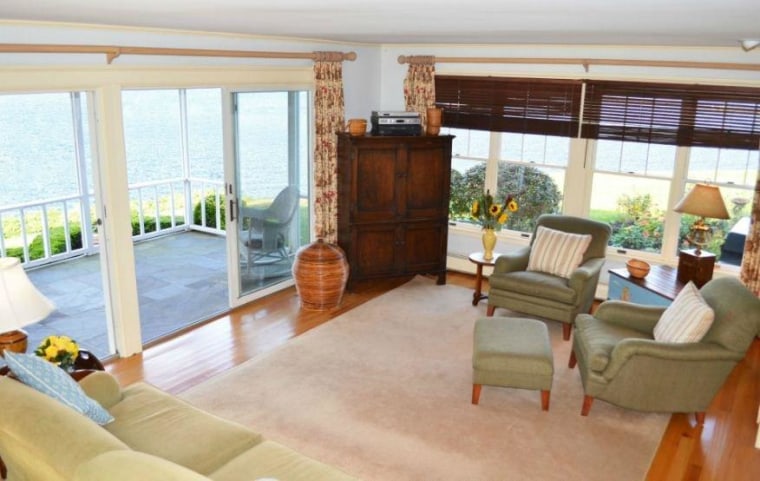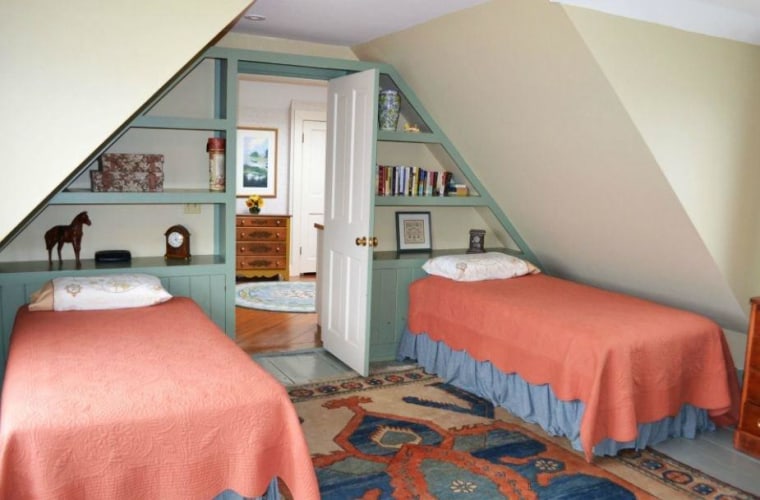 Related: