2457 S Warren Rd, Maricopa, Arizona
For sale: $495,000
Rising out of the desert is a grand pyramid. Guarded by two gold statues, the pyramid has stood watch over the Arizona landscape for 24 years.
Wait.
Twenty-four years? Arizona?
It's not quite what you'd expect when you hear the word "pyramid," but situated on 13 acres in Arizona is a pyramid home that looks like it belongs in Giza, not in the city of Maricopa.
Unlike the ancient buildings built to house the tombs of kings, this particular pyramid is a single-family home designed and built by a couple who have an affinity for Egyptian culture. And while it's not filled with gold, it does have more than 3,000 square feet of living space and two master bedrooms. Also, unlike the pyramids in Giza, this structure is for sale.
Listing agent Glenn Marsh of All For 1 Real Estate says despite the home's monolithic shape, the interior is a light-filled, open space with three levels of living areas.
"The home starts 6 feet below grade, sort of like a poured-concrete basement," explained Marsh. "You go in and there's the large main living area with dining room. There's another story on the side that has a bedroom and an office, and another level at the peak of the pyramid that holds the master bedroom."
Beyond the unusual design of the house, Marsh says the best part of the home is its setting, which affords sweeping views of the surrounding desert and mountains in what Marsh describes as a pretty pristine area. In the same way the ancient Egyptians gave their kings a setting fit for eternal enjoyment, this Arizona home is also makes for a pretty splendid earthly location.
According to current mortgage rates, an estimated mortgage payment on the Arizona pyramid would be $1,865 a month, assuming a 20 percent down payment on a 30-year mortgage.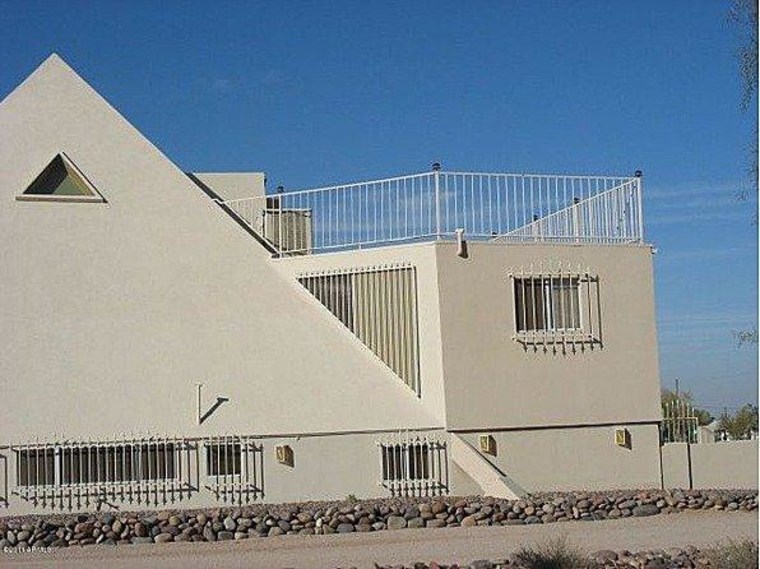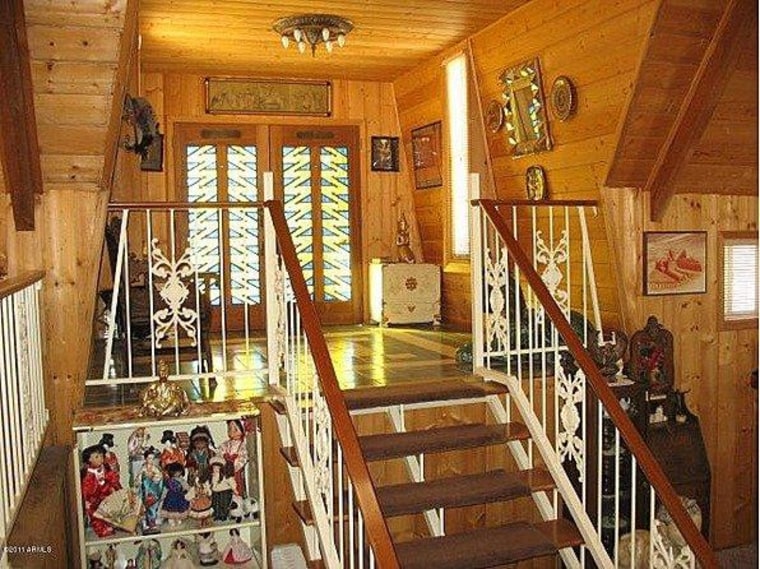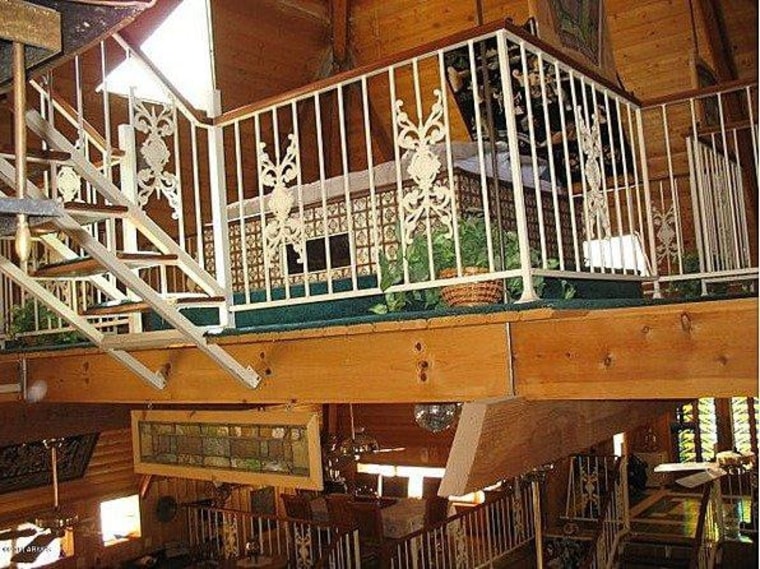 See more photos of the pyramid home.
Related:
Think Outside the Box: Dome Homes for Sale
10 Unique, One-of-a-Kind Homes