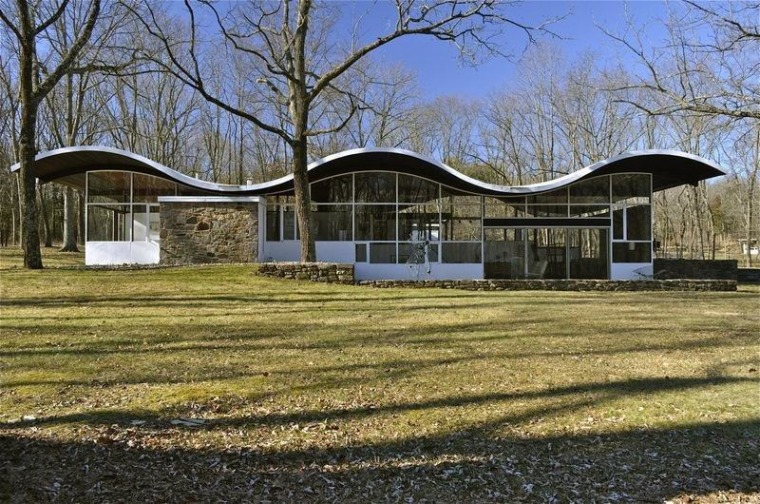 315 Goat Hill Rd, Lambertville NJ
For sale: $1,250,000
Architects create many masterpieces throughout the course of their careers, but often their pièce de résistance is the place they design for themselves.
Such is the case for architect Jules Gregory's New Jersey home, which was labeled one of America's "10 Best Houses" by Architectural Record in 1961. The home continues to attract attention for its unique roof line that puts a new spin on mid-century modern design.
Situated on 10 wooded acres, the home's double-conoid design makes the home appear as if it's flying. Many of the full glass walls don't meet the curved roof, only adding to the floating effect.
Built in 1960 for about $30,000, Gregory used natural materials to accentuate the natural setting on which this glass house opens to, said listing agent Bruce Gage of Coldwell Banker.
"A lot of it he got from the property," Gage said. "All the stone that the house was built from came from the property. The framing materials and woodworking came from Colorado."
The current owner is only the second person to hold the property. A mid-century modern furniture broker, he bought the New Jersey home sight unseen from one of Gregory's daughters.
"This property was a perfect property to display and enjoy his love of that design, those furnishings from that era," Gage said.
Many of the furnishings in the home are just as iconic as the house itself. Designed and constructed by a local craftsman George Nakashima, the furniture is available as an additional cost.
The 4-bedroom, 2-bath home includes spacious living areas, including a sunken sitting room with stone walls and fireplace. Although the home stays very true to its original design, several updates have brought the kitchen and bath "into the 21st century," says Gage.
And despite the home's walls and windows of glass, Gage verifies that the home is very private.
"The house is probably about 900 yards off the main road and is surrounded by large parcels of undeveloped land," he said. "So if you wanted to do nude gardening, that's one thing in a subdivision, but here you may just have deer looking at you."
According to Zillow's mortgage calculator, a monthly payment on the home would be $4,647, assuming a 20 percent down payment on a 30-year-fixed-rate mortgage.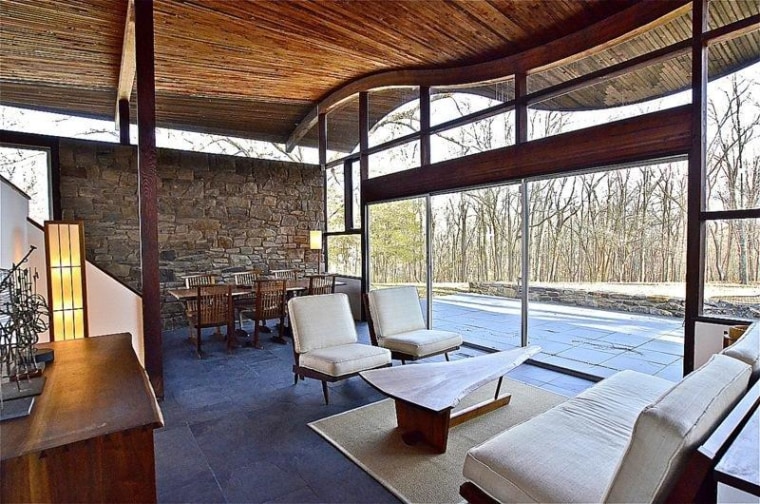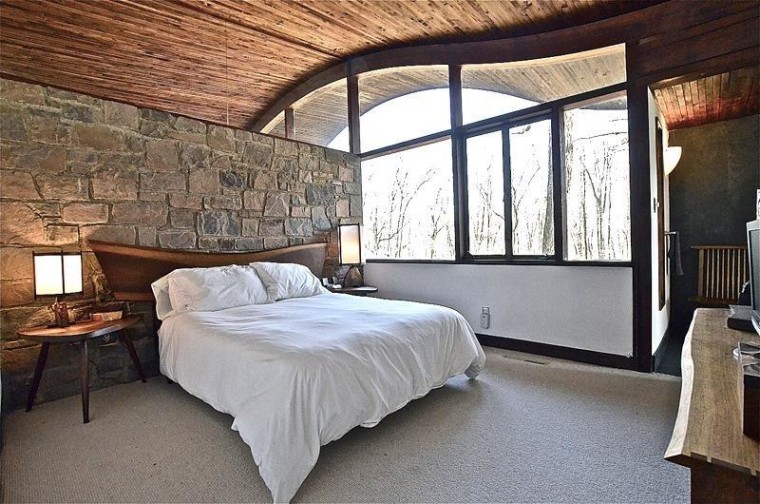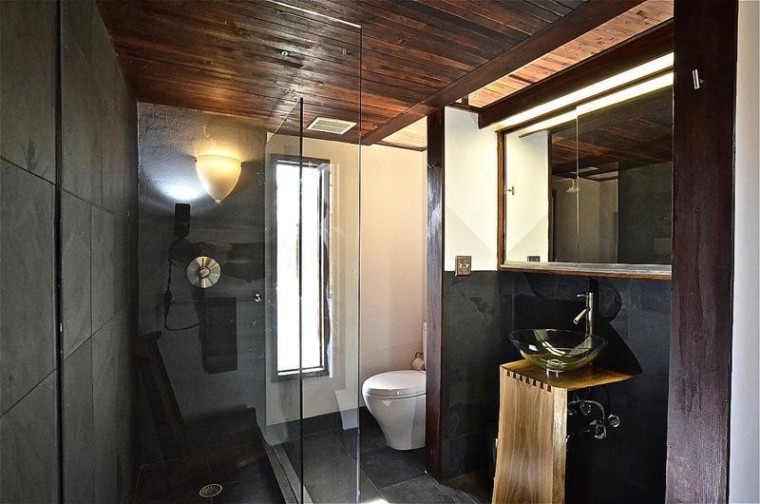 Related:
Mid-century design: Quality and style built to last
House of the Week: Wavy-roofed Montana retreat