9361 Farralone Ave, Chatsworth CA
For sale: $12 million
It's the perfect place for a rendezvous.
Set 40 minutes outside of Los Angeles and abutting a 3,000-acre nature preserve, a striking modern glass house coined the Farralone Estate summons the scenic privacy of a Hollywood set.
The only way you can see the grounds is by helicopter, says listing agent Lynn Teschner, adding some extra drama to the plot: "And when you're there, you're on top of the world."
The home was remote enough to entice Marilyn Monroe and John F. Kennedy to meet there, or so the story goes.
Rat Pack parties
Monroe never owned the home, but when Frank Sinatra leased the property, she was a frequent visitor to Sinatra's notorious Rat Pack parties and occasionally stayed in the home's guest house. And when she stayed there, rumor is that she had a frequent presidential visitor.
While Marilyn Monroe historians have not confirmed that this was the location for Monroe's trysts with JFK, the house was a Hollywood party house from the moment it was constructed.
The home was commissioned by Dora Hutchinson, the heiress to the Chase Manhattan Bank fortune. At the time, celebrities building ranches in Chatsworth included Roy Rodgers and Lucille Ball. However, Hutchinson didn't want a ranch.
"She wanted a glass house and she wanted it built by someone who built buildings," explained Teschner.
The home was designed by architects Pereira & Luckman, best known for their work on the Los Angeles County Museum of Art and city plan for Beverly Hills. The entire property is 13.5 acres, with the main house of the estate comprised of a 10,000 square feet set on five acres, including two acres of rolling lawn. The main residence sits up a long, winding private road and contains four bedrooms, five-and-a-half baths, a grand gallery, and three lower-level private offices complete with a conference room.
There is also a 1,000 square-foot guest house that contains one bedroom, one-and-a-half bathrooms and has its own pool. An additional nine-and-a-half-acre section, out of sight from the residence, is divided into 13 lots and is currently used as a vineyard with horse riding trails. In addition to the large motor court there is parking for 200 cars.
"They built 50 percent of the home out of glass that has withstood the test of time," said Teschner. "It was a complete architectural feat to build and it cost a fortune."
Celebrities included Lucy and Ava
Despite the cost of the home, Hutchinson only lived in the Chatsworth home for a few years, in which she threw parties that attracted celebrities ranging from Lucille Ball to Ava Gardner. Then she mysteriously left, moving to New York.
Frank Sinatra then leased the home for a decade, hosting his own parties with the Rat Pack, but after he left, the home remained empty.
When the current owners bought the property, it was in "disarray," said Teschner. "They restored it to its pristine, original condition."
The home's interior retains its mid-century charm, complete with period furniture. Its location and history have continued to attract Hollywood.
The list of celebrities and studios using the home is varied, from Usher's music video "Burn," to the filming locations of "Dream Girls" to the location of an Emmy-winning episode of "Mad Men."
While the home isn't being sold as a business opportunity, the home nets thousands of dollars a year.
Of course, with that kind of rental income, the sale price could be nicely offset. According to current mortgage rates, a monthly payment on the Ferralone Estate would be $44,503, assuming a 20 percent down payment on a 30-year-fixed rate mortgage.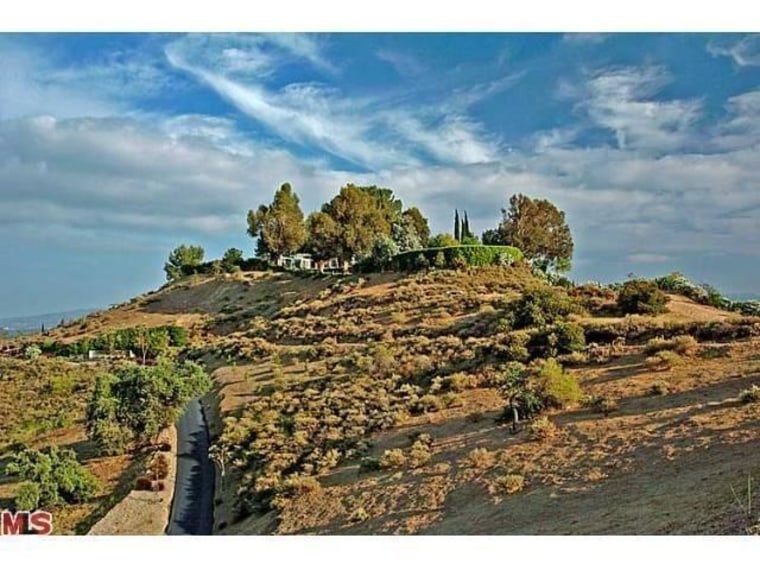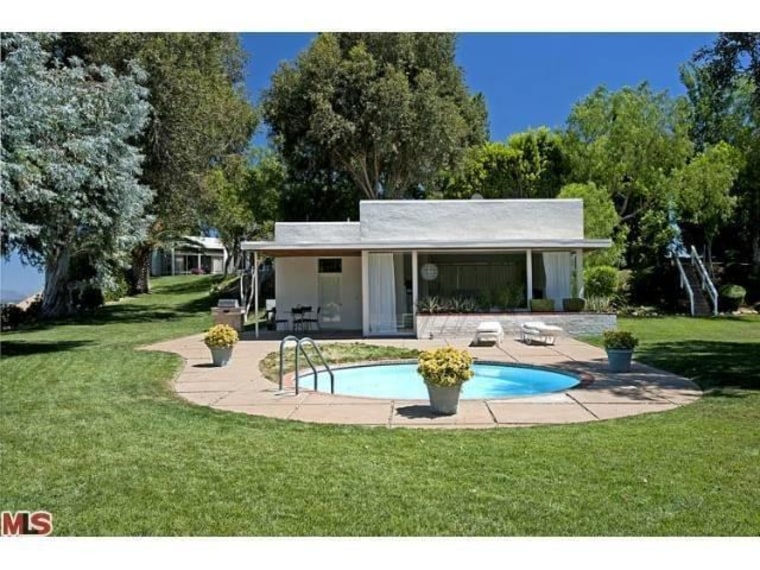 See more photos of the Farralone Estate on Zillow.
Related posts:
House of the Week: Seattle church conversion
(VIDEO) House of the Week: Mary Kay's pink mansion