56 Shore Dr, Mathews County, Va.
For sale: $249,500

Wanted: A homeowner with a dedication to history and lighthouses, willing to do a little renovation and, of course, live in a home set three miles offshore.
Unlike other lighthouses, the Wolf Trap Light Station is not firmly anchored to a rocky shore, but set out in Chesapeake Bay. Built in 1894, the Mathews lighthouse is a "caisson-style" lighthouse, which means it was constructed to withstand ice flows and whatever else the Atlantic Ocean throws that way.
Named for the Wolf Trap Shoal that juts out into the bay, the lighthouse still contains a working light, now operated by computer and maintained by the Coast Guard, explains real estate agent Laura Pierce of ERA Bay Real Estate.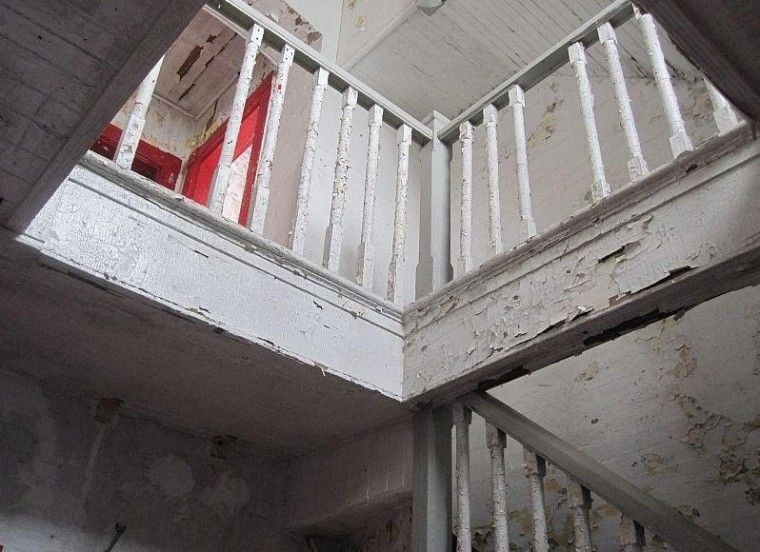 "It hasn't been lived in since the last lightkeeper was there," Pierce said. "You would have to restore it and update it, but someone could live there full time or part time."
The home was first offered for nonprofit and historical properties under the Lighthouse Preservation Act, but when the lighthouse didn't receive any offers, it was sent to auction, where a private owner bought it in 2005. The listing also includes a waterfront property on shore, which is used for a landing to go back and forth to the lighthouse.
The home measures about 1,500 square feet, says Pierce, with five floors, including the top floor, which contains the light.
"The final floor is big enough that you can climb up and walk around the light," she said. "It's a big structure."
As an added incentive, Pierce mentions that because the home is a historic property, it's tax-exempt, and the state of Virginia will offer tax credits to the next owner who restores the home to its former glory.
According to current mortgage rates, a monthly payment on the home would be $1,015, assuming a 20 percent down payment on a 30-year mortgage.
More from Zillow: