Condé Nast, publisher of Vogue, Vanity Fair, and other iconic magazines, is looking for a new chief executive officer, after ousting Bob Sauerberg amid a restructuring that includes merging its U.S. and global operations.
Directors Jonathan and Steve Newhouse, members of the family who own Condé Nast via Advance Publications, announced the news in a memo to employees Tuesday morning.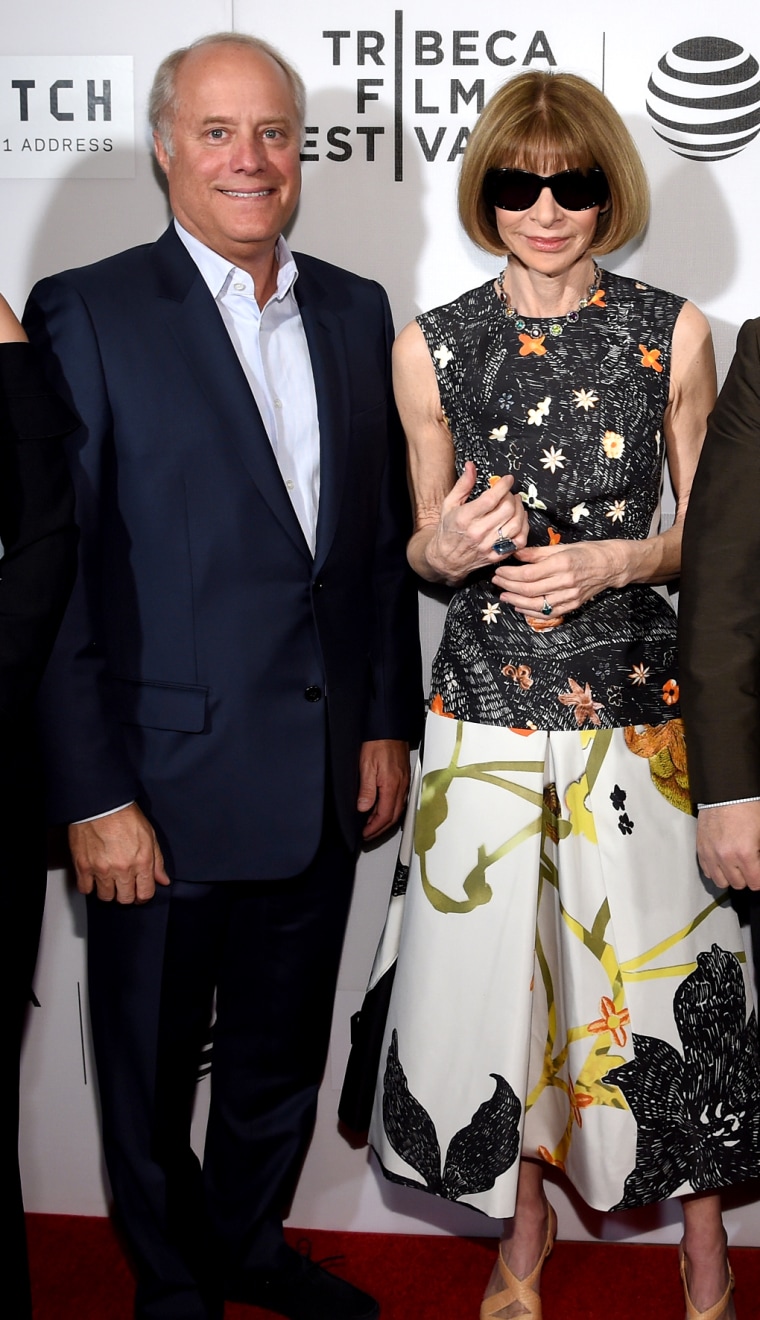 "After the global CEO is hired, Jonathan Newhouse will become Chairman of the Board of Directors and will relinquish his position as CEO of Condé Nast International," said the memo, which NBC News obtained. "Bob Sauerberg will continue as CEO of Condé Nast/U.S. until the transition is completed, and then will leave to pursue other opportunities, including his representation of Advance on the board of Reddit [the digital platform owned by Advance Publications]."
The Manhattan-based media giant has long positioned itself as housing some of America's most fashionable and prestigious titles, and was once known for its legendary expense accounts and fulsome mastheads.
However, the company has struggled to find its footing amid an industry shift to digital that has meant fewer paid ad pages, which make up the core of each glossy publication. In the past few years Condé Nast has slashed costs, laid off staff, merged magazines, and overseen the retirement of some of its boldfaced — and most expensive — names, including Graydon Carter, the legendary editor-in-chief of Vanity Fair.
Condé Nast has focused on tilting its traditional print business in the direction of digital distribution by streaming more video on its magazine websites, adding more sponsored events, and pushing online subscriptions.
Despite the changes, the company will still report a loss for 2018, according to the Wall Street Journal.
Consumer magazine advertising has even further to fall, with a projected drop of 7 percent for 2019, according to independent research firm MoffettNathanson.
The merger comes as a result of a more hands-on approach by Condé Nast International chief, Jonathan Newhouse. The company's U.S. and international operations had long run as separate entities, but there were indications that the two were merging after Condé Nast Traveler and its U.K. counterpart were combined in August under a single editorial structure, led by its British editor, Melinda Stevens.
Since then, Condé Nast has parted ways with its digital chief, Fred Santarpia, as part of a centralization of digital operations; and also its top communications executive, Cameron Blanchard. The company also said it would no longer print Glamour magazine on a monthly basis, preferring to publish the title online only.
Last year, the company hired a batch of new editors in an attempt to freshen up its editorial vision and trim its bottom line. And more masthead changes could be on the way: The Washington Post tipped British Vogue's Edward Enninful as a potential successor to Anna Wintour, the long-running editor-in-chief at American Vogue who is also artistic director at Condé Nast.
While Sauerberg presided over significant cost-cutting moves, he also oversaw the growth of new businesses, including Condé Nast Entertainment, the unit that has produced video shorts and full-length feature films, some based on stories from its titles.
The magazine house is the second to see a leadership change. Condé's uptown rival Hearst also appointed a new CEO in July, selecting digital executive Troy Young to replace longtime head David Carey, who had announced in June that he would be stepping down.
Condé Nast will continue to have offices in New York and London, according to the memo.