FREEPORT, Maine -- Leon Gorman, a grandson of L.L. Bean who led a modernization of his family's outdoor clothing and gear retail business after the founder's death, died Thursday. He was 80.
Gorman died at his home in Yarmouth surrounded by family members after battling cancer for several months, the company said.
Gorman led the Maine-based company as CEO or chairman for 46 years before retiring from L.L. Bean as chairman of the board in 2013. He retained the title of chairman emeritus.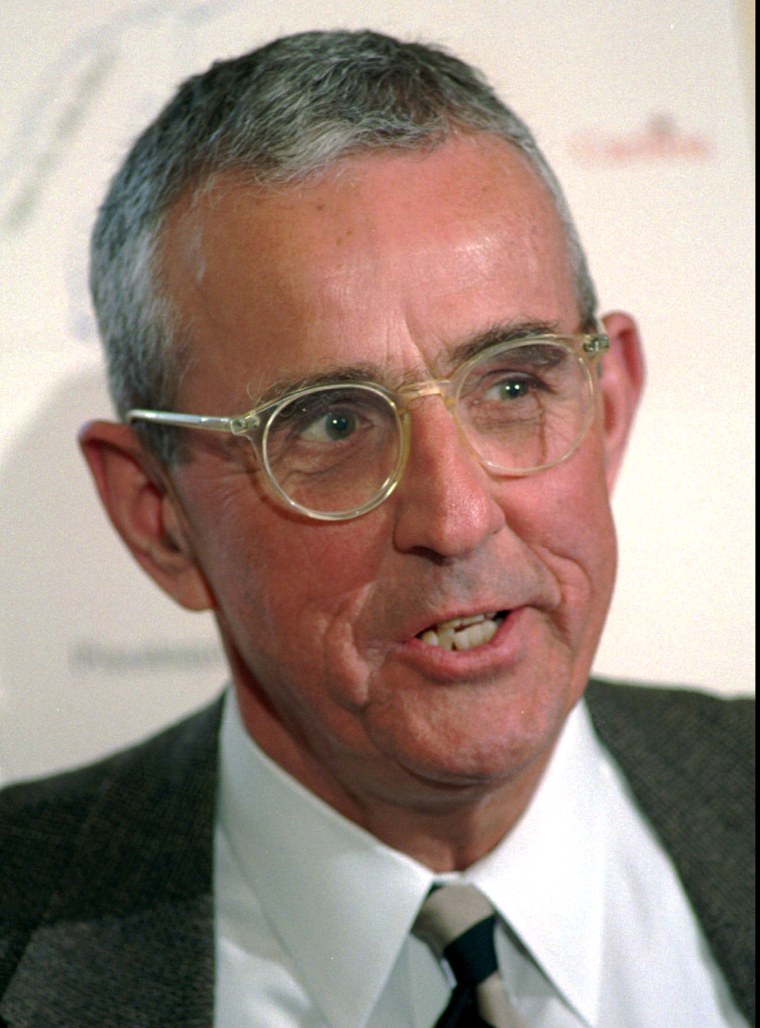 He transformed L.L. Bean from a catalog company with a single retail store and 100 employees into a multichannel retailer with more than 5,000 employees and sales topping $1.5 billion. All the while, he stayed true to Bean's sense of value and customer service and gave back as a community volunteer and philanthropist.
"He was a boss, mentor, coach, community leader, dear friend and inspiration. Most importantly, he was the most decent human being you would ever want to meet. We will miss him greatly," said Chris McCormick, the company's current president and CEO.
Gorman, an outdoorsman like his grandfather, was a key figure in the state's conservation movement, helping preserve the Appalachian Trail's 100-mile wilderness, a 4,000-acre addition to Baxter State Park and 185,000 acres along the St. John River. Last year, he donated Lanes Island, an old L.L. Bean hunting preserve in Casco Bay, to the Maine Coast Heritage Trust.
Plugged In In the Great Outdoors: Gadgets Come Camping
He wasn't afraid to roll up his sleeves when it came to volunteering. He served for 12 years as a volunteer at a soup kitchen in Portland, making scrambled eggs and French toast for the homeless every Wednesday morning.
Founded in 1912, L.L. Bean got off to an inauspicious start after Leon Leonwood Bean obtained the state's list of out-of-staters with hunting licenses and sent mailings touting his rubber-soled hunting boot. Ninety of the first 100 pairs sold were returned after the leather separated from the rubber. But L.L. won loyalty and goodwill when he returned the customers' money, a satisfaction guarantee that endured.
He opened his store five years later in Freeport.
Gorman, born in Nashua, New Hampshire, and raised in Yarmouth, was reserved and soft-spoken compared to Bean, and had the difficult task of keeping the company on an even footing after Bean's death in 1967.
He said there were concerns at the time about the company's survival, but the retailer's annual sales, then $5 million, continued to grow. Gorman is credited with modernizing the company, formalizing its "customer first" policies, creating the first computerized customer database, expanding stores outside of Maine and pushing into online retailing.
Gorman also personally tested many of the company's products.
Twenty-five years ago, Gorman said he hoped the company would be remembered for, among other things, its "values and integrity," for fulfilling responsibilities to stakeholders and for treating customers and employees as "human beings."
"In the end, that may be Leon's greatest legacy, that he treats everyone, in business and in life, as a human being. The power and importance of that belief — of doing well by doing good — has proved its value over and over again," former Gov. John McKernan said when Gorman was honored by his alma mater, Bowdoin College, with its highest honor in 2010.