So who is Rex Tillerson, President-elect Donald Trump's pick for Secretary of State? Much has been made of his reputation as head of ExxonMobil, his dealings with Russia, and his lack of diplomatic experience. But he's also a devout Christian, family man, Texas lifer, and horse breeder.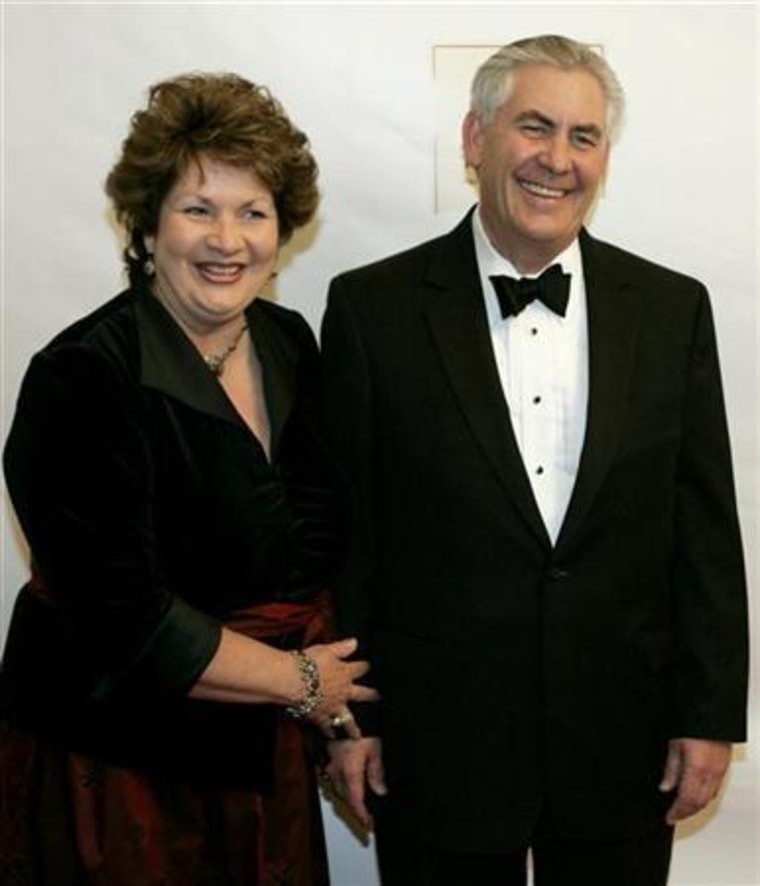 Here are 10 things to know about your (potential) future Secretary of State:
He's an Eagle Scout. So was his dad. In fact, his parents met at Boy Scout camp as teenagers, when Patty was visiting her brother. "Sparks flew over a singalong," according to the Dallas Morning News. As national president of the Boy Scouts of America from 2010-2012 and a longtime member of its board, Tillerson played a key role in allowing the organization to accept gay youth.
He's only ever worked at one place. After graduating from the University of Texas with a degree in civil engineering, Tillerson joined ExxonMobil in 1975 as a production engineer. He's been there ever since, reaching the top spot in 2006.
He's a fan of common core. In 2013, he wrote an op-ed in the Wall Street Journal that concluded, "Your high-school math teacher was right: Algebra matters."
As Secretary of State, Tillerson would be taking a massive salary cut. He currently earns $27.2 million a year as chief executive of ExxonMobil. His government job would pay $186,600 a year.
He was in the marching band at the University of Texas. The Longhorns feature one of the world's largest bass drums, known as Big Bertha.
He was given Russia's highest honor for foreigners. In 2013, Putin awarded him the "Order of Friendship," following years of collaboration on tapping Russia's massive oil and gas reserves.
His favorite book is Ayn Rand's "Atlas Shrugged," the 1957 libertarian classic that depicts a dystopian America that has fallen to the perils of excessive government control.
He's married, with four children. His wife, Renda St. Clair, runs the family's $5 million horse breeding ranch in Bartonville, Texas.
He was in a fraternity, Alpha Phi Omega; which, at the time was only open to Boy Scouts. "We were kind of nerds," said one former member.
He was just a few months away from retirement. Tillerson was expected to retire in March with a pension of almost $70 million, plus $233 million in ExxonMobil stock.
Related: Trump Names Rex Tillerson as Nominee for Secretary of State