Marriott isn't likely to offer another sweetener to its bid for Starwood Hotels, an analyst said Tuesday, clearing the path for rival bidder Anbang to step in.
David Loeb, a senior research analyst at Robert W. Baird, told CNBC that a further increase from Marriott would imperil the logic of the deal.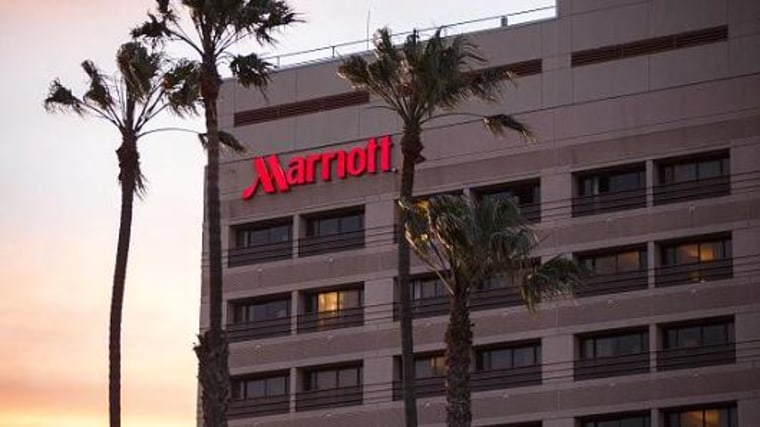 "I just think Marriott is too disciplined to pay more than what they've already offered," Loeb told CNBC's "The Rundown."
"If I was a Starwood shareholder, I would be asking for the maximum value and I would be asking for the maximum value now," Loeb added.
"I think Anbang's offer, being all cash, is probably the one that shareholders would rather have. The advantage is definitely with Anbang at this point."
Marriott announced last November that it had agreed to acquire Starwood for $12.2 billion. A consortium led by Anbang offered a competing bid, prompting a fierce bidding war that resulted in Marriott improving the offer to an aggressive $13.6 billion.
Anbang trumped that with a $14 billion offer, which if accepted, would be the largest ever Chinese purchase of a U.S. company.
The latest offer from the Anbang consortium, led by private equity groups J.C. Flowers & Co and Primavera Capital, is an all-cash bid of $82.75 a share. That's a premium on Marriott's last offer of $79.53 in cash and stock.
Starwood, which operates the Sheraton, Westin and W Hotel chains, has not changed its recommendation to support the previous Marriott deal.
For its part, Marriott has warned Starwood investors about the uncertainty of the consortium's financing and the timing of any required regulatory approvals.
"The combined company will offer stockholders significant equity upside and greater long-term value, driven by a larger global footprint, wider choice of brands for consumers, substantial revenue synergies, and improved economics to owners and franchisees leading to accelerated global growth and continued strong returns," it said in a statement Monday in the U.S.
But Marriott's sweetened offer has already prompted some shareholders to question the strategy of the board, given its history of risk aversion and conservative balance sheet management. Marriott says it could achieve as much as $250 million dollars in cost synergies after a Starwood merger.
Despite Anbang's higher bid, it isn't clear whether it will win the day. Beijing-based Anbang, founded in 2004, has already made three unsuccessful offers to purchase Starwood so far.
It's spent several years growing its portfolio of assets through a series of strategic hotel and insurance acquisitions, and paid nearly $2 billion in February 2015 to purchase the Waldorf Astoria hotel in New York City. The purchase represented the highest price ever paid for a single hotel in the U.S.
Anbang has also undertaken more diversified acquisitions, using its complex ownership structure to claim interests in Chinese developers and banks. Recent reports suggest Anbang has $254 billion (1.65 trillion yuan) in assets under management.
But an Anbang purchase of Starwood wouldn't necessarily be about creating synergies with other hotel operations.
Sachin Shah, a strategist at Albert Fried and Company Merger Arbitrage, said Anbang's rationale is different compared with Marriott's.
"It's basically just the name recognition," he told Squawk Box Asia. "I'm not saying Anbang is the next Berkshire Hathaway. I'm just saying that they're diversifying and they're growing and they want their name out there."
Any deal between Starwood and Anbang would face scrutiny from U.S. regulators although it's been suggested the deal would have a clear passage to approval.
Marriott could also potentially collect a breakup fee of more than $400 million should it fail to secure Starwood, as part of the negotiation agreement.
Starwood has now scheduled a meeting to consider the proposals on April 8.
Read More From CNBC: Who is the Chinese Firm Behind $13B Starwood Bid