By Erika Riggs, Zillow
It's been a busy month for Gerry Lester Watson, Jr., otherwise known to the rest of the world simply as "Bubba."
Capping off a huge win at the prestigious 2012 Masters Tournament this past weekend, PGA golfer Bubba Watson has listed his North Carolina home for $1.499 million.
That's not the only big news on the Bubba front. Just a few weeks ago, he and his wife Angie adopted a one-month-old boy, Caleb.
Best-known for his long, searing drives off his bright pink driver, Watson donned the famous green jacket of the Masters after defeating Louis Oosthuizen in a dramatic sudden-death playoff to win his first major championship.
Now that he has the Masters under his belt and an additional $1.44 million in his pocket, it looks like Watson is ready to move on from his North Carolina home, which is listed on the Lexington real estate market. According to Forbes, the move may also be due to the couple's new adoption. They're currently renting a home in Orlando while the adoption process is finalized.
Watson and his wife purchased the contemporary home in 2009 for $1.1 million. Built in 1988, the home sits on a little more than half an acre overlooking High Rock Lake. Watson's home has all the amenities a lake house requires: a boat house, dock, covered boat storage, aluminum floating pier, and double jet ski dock.
Near the house, a patio holds a full exterior kitchen with barbecue, outdoor TV and salt water pool and hot tub. Inside, the home has two additional kitchens, 4 bedrooms, 4.5 baths and 3,400 square feet of living space. Furnishings, according to the listing, are negotiable.
And for aspiring golfers looking to follow in Watson's footsteps, the Lexington Golf Club is conveniently located just under 10 miles away for the home.
The listing is held by real estate agent Timothy Taylor of Tim Taylor Real Estate.
According to current mortgage rates on Zillow, a monthly payment on Watson's house would be $5,533, assuming a 20 percent down and 30-year-fixed-rate mortgage.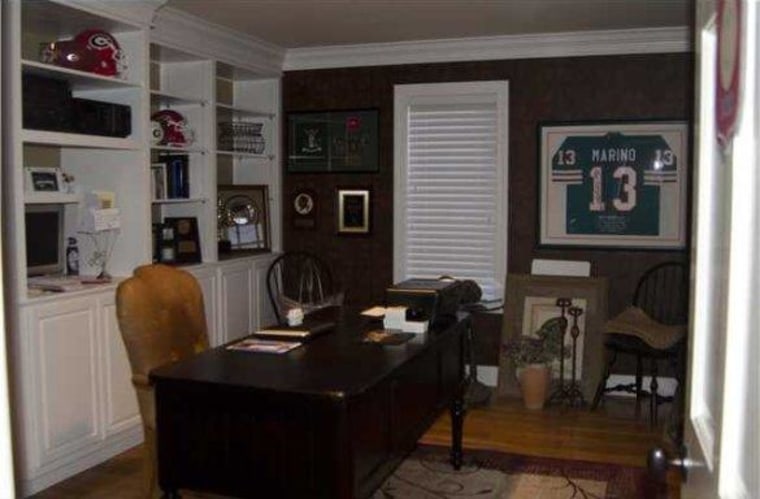 photos courtesy of Tim Taylor Real Estate
Related:
10 Gorgeous Golf Homes -- Including Tiger Woods' and Phil Mickelson's Estates
Homes of Baseball's Top Players in 2012
Michael Jordan's Famous Chicago Estate Hits the Market for $29 Million