HONG KONG -- Dalian Wanda Group's takeover of Legendary Entertainment, the U.S. studio behind hit films such as "Batman Begins" and "Inception," is the latest in a slew of acquisitions. Its billionaire Chairman Wang Jianlin has ambitious plans to turn the company into a global leisure and entertainment powerhouse.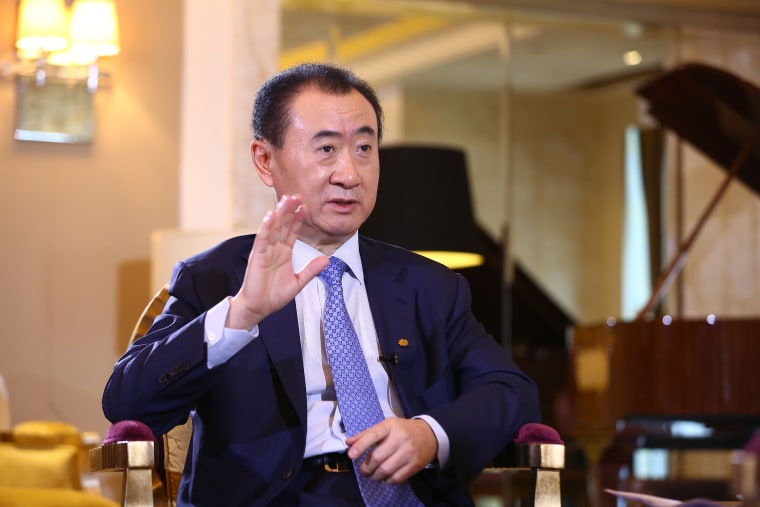 Here's a brief look at some of the businesses Wanda has entered since 2012:
China's Hollywood
Film is a big part of Wanda's strategy. The company is creating China's Tinseltown with an $8 billion movie studio complex in the country's northeast that will be fully operational by June 2017. The Qingdao Oriental Movie Metropolis is a key part of Wang's plan to dominate China's fast growing film market. One of the complex's 20 studios will be the world's largest at 10,000 square-meters (108,000 square-feet). There's also a permanent underwater studio, an Imax research and development center and China's biggest film and celebrity wax museums. Wang said at the project's launch in 2013 that the company aims to shoot 100 domestic films and TV shows each year at the studios, where sets will simulate locations from Europe, the Middle East and China's Ming and Qing dynasties.
Dalian Wanda Group Buys Legendary Entertainment for $3.5 Billion
Cinema chain Wanda bought AMC Entertainment Holdings, the second biggest U.S. movie theater chain, in 2012 in a $2.6 billion deal that was the biggest Chinese takeover of an American company at that time. Leawood, Kansas-based AMC, which in turn acquired small U.S. operator Starplex last year, operates 379 cinemas with 5,261 screens in the U.S. and Canada.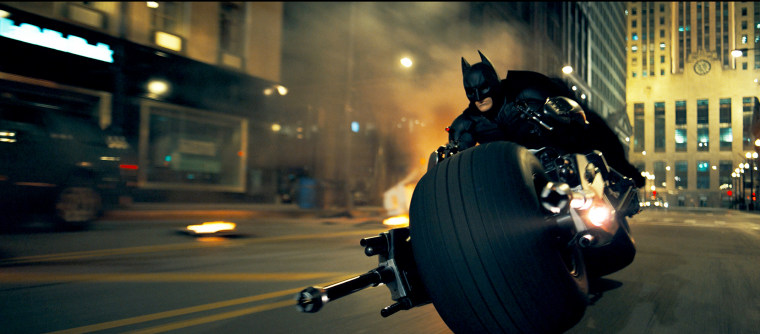 Triathlons
Wanda bought the company that owns the Ironman triathlon brand and race series last year to tap rising demand for the sporting competitions from China's growing middle classes. The company paid $650 million for Tampa, Florida-based World Triathlon Corp., which operates 250 events a year. It plans to introduce the swimming, biking and running races to China, where people are becoming more interested in fitness as their incomes rise.
Sports marketing
Wanda made inroads into the lucrative sports broadcasting industry by buying Swiss sports marketing company Infront Sports & Media last year. The 1.05 billion euro (then $1.2 billion) acquisition gives it a business that produces World Cup television broadcasts for FIFA and clients that include governing bodies of skiing and ice hockey, Italy's top-tier Serie A league and the Chinese basketball league.
Spanish soccer
Wanda took a 20 percent stake in Spanish champion team Atletico Madrid for 45 million euros (then $52 million) last year. The company plans to work with the team to open three football schools in China while also inviting Atletico to play there in order to provide Chinese players with advanced training and experience from Europe. The two are also investing in a Madrid center that will provide special training for Chinese youth players.
Luxury yachts
Wanda made a high profile expansion into the luxury motor yacht industry with the acquisition of Britain's Sunseeker for 320 million pounds (then $500 million) in 2013. The company said the purchase was part of its strategy to expand into the global luxury, entertainment and tourism markets. It also came at a time when surging numbers of newly minted Chinese billionaires were fueling demand for luxury cars, boats and private jets. Sunseeker, based in Poole, Dorset, also has ties to the film world. Its boats have appeared in James Bond movies since 1999's "The World Is Not Enough," which featured them in a chase down London's River Thames.
Real estate roots
The company is building a 700 million pound ($1 billion) luxury hotel and apartment complex in London, in what it says will be the first Chinese-operated luxury hotel overseas. The project's five-star, 160-room hotel and more than 400 apartments overlooking the Thames reflect the company's roots, which are in real estate development.