The 25-year-old son of Michael Jordan is hoping to leverage the power of his father's legendary brand to create his own lasting legacy.
Marcus Jordan plans to open a retail boutique called the Trophy Room in the spring of 2016, at a location yet to be determined.
"I have been around Jordan brand apparel my entire life," Jordan told CNBC in an interview. "The way the culture is shifting is a great opportunity," he said. Jordan referred to the tremendous growth of the Jordan brand since his father's retirement more than a decade ago. The brand pulled in nearly $3 billion in U.S. sales in 2014, and helped make Jordan senior an estimated $100 million last year.
Read more at CNBC: Michael Jordan game jersey sells for $173K
Jordan's second son, Marcus, graduated with a degree in hospitality management from the University of Central Florida, where he says he learned many of the skills to open his own boutique. A few years ago, he and his brother Jeffrey launched a website venture called Heir-Jordan.com, which never took flight.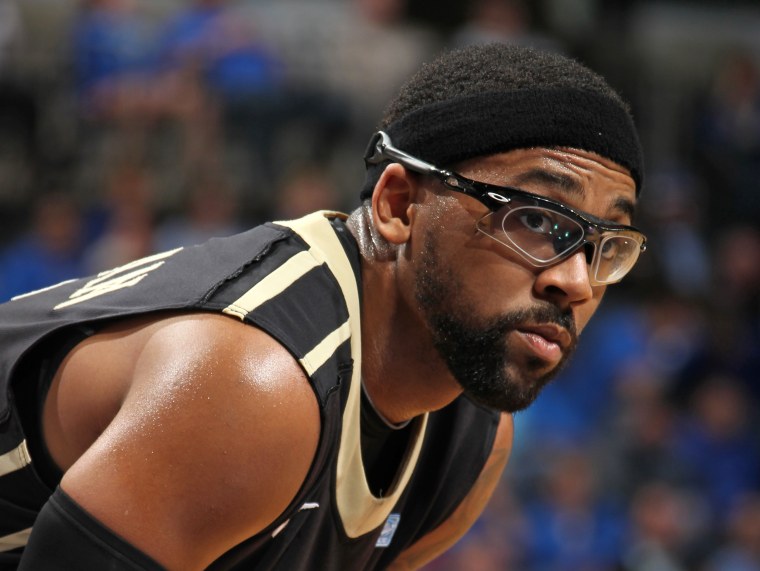 When it comes to his inspiration, he says it came from his own family's trophy room in his childhood home in Chicago.
Located in the center of their house, the Jordan family trophy room served as more than just a museum of their father's numerous accolades, trophies and memorabilia. It also served as a gathering place for friends and family to congregate, and learn a few life lessons.
Marcus says he hopes to emulate the warmth and inspiration that the Jordan family trophy room exuded. He also provided a glimpse into the Jordans' family history through photos, home videos and memorabilia.
"Every year for Christmas we would gather in the trophy room. My father would incorporate our awards with his to teach us to earn our own accolades," said Jordan.
Through relationships with the Jordan brand, Nike and sports collectible company Upper Deck, the Trophy Room plans to offer footwear, apparel and memorabilia to customers.
"As the son of the man that created sneaker culture, Marcus has a unique opportunity to do something that no other sneaker store could do," said James Whitner, an advisor and mentor to Marcus.
Jordan says that Nike is helping him with some designs. He's hoping to be able to try concepts and products out at Trophy Room before they hit Nike retail stores.
However, Marcus says the overall feeling of the Trophy Room will vary from a traditional Nike-branded Jordan store.
"As the son of the man that created sneaker culture, Marcus has a unique opportunity to do something that no other sneaker store could do"
"This is going to be a much more intimate concept," he said, referring to the family heirlooms and home videos that will be on display.
Given the strength of the family name, Marcus is starting his business from an ideal position most other retail start-ups lack.
Nike's Jordan imprint is a dominant force among basketball shoes and athletic apparel. Together, Nike and the Jordan brand represent more than 90 percent of the basketball shoe business. At Nike's investor day, the company announced that Jordan goods have $2.6 billion in annual sales.
"We've seen double-digit [sales] growth for a couple of years now. It's been very solid," said Matt Powell, sneaker analyst at NPD Group.
Jordan brand growth has been so significant that the company unveiled its first Jordan brand retail store in Chicago. Its rapid growth also has led to Nike expanding the brand into new segments — training sportswear and kids.